Selling online is not in trend now, but selling exclusively is in demand these days. One among these exclusions can be print-on-demand products. Hence, if you plan to start an online store or upgrade your store with trending products, you can opt to go with print-on-demand products.
As per the global market trends, the print-on-demand market is predicted to reach $39.4 billion by 2030 with a projected CAGR of 26.1% from 2021 to 2030. This shows that there's a huge demand for customized printed products and you can easily make a place in it.
So, if you want to start a POD business, the first thing you need to figure out is what products you want to sell. With thousands of options, you may have to dive into data and invest time in analyzing the market to find winning products.
Do you have that much time? Even if you have and you are willing to put effort into research, I have collated some of the best print-on-demand product ideas that you can use for inspiration or starting point for your research, or pick one and start selling.
9 Profitable Print-on-Demand Products
There can be varieties of products that can be customized with personalized design and art. Anything from home decor, and office essentials to clothes and footwear, you can sell as a print-on-demand product.
You just have to figure out the best-selling one as per market research and offer creative designs that people love to buy.
If you are ready, let me show you some of the trending POD products you can consider selling.
1. Mugs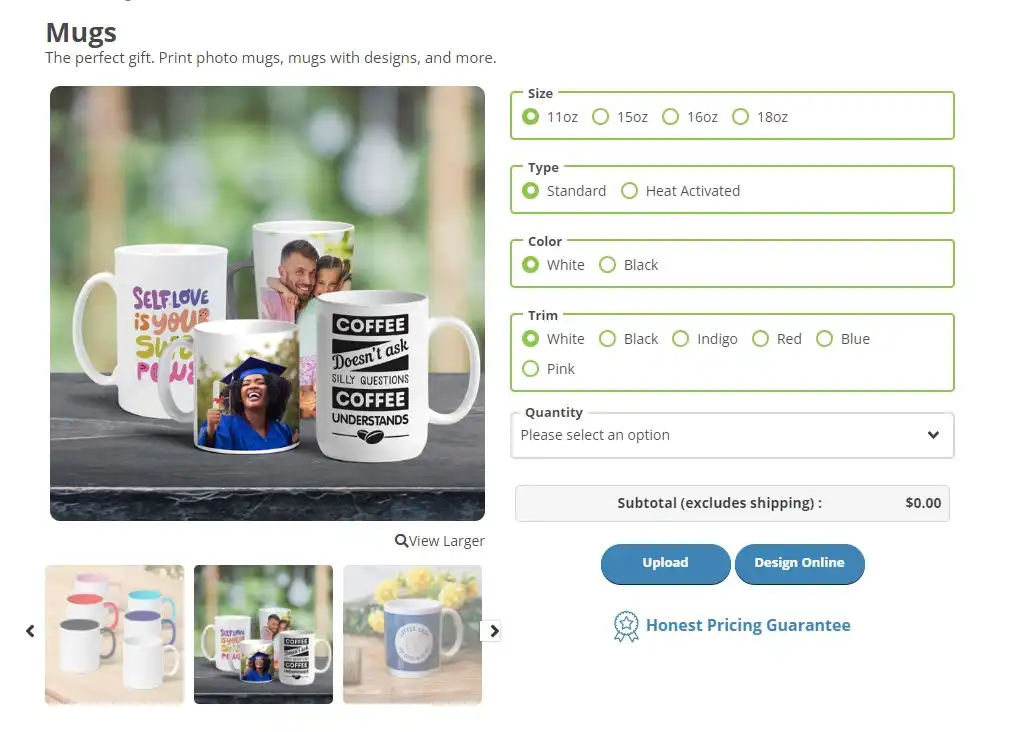 Customized mugs are evergreen product ideas for your store's inventory. You can customize it with personalized messages, pictures, and quotes that customers love it. You can also offer mugs with creatives related to trending movies, songs, dialogues, and memes that millennials love to buy.
Personalized Mugs are also great gifting material during festivals and events like Halloween, Christmas, new year, anniversaries, birthdays, and more. So, make sure you have great designs and offers to attract such consumers.
2. Socks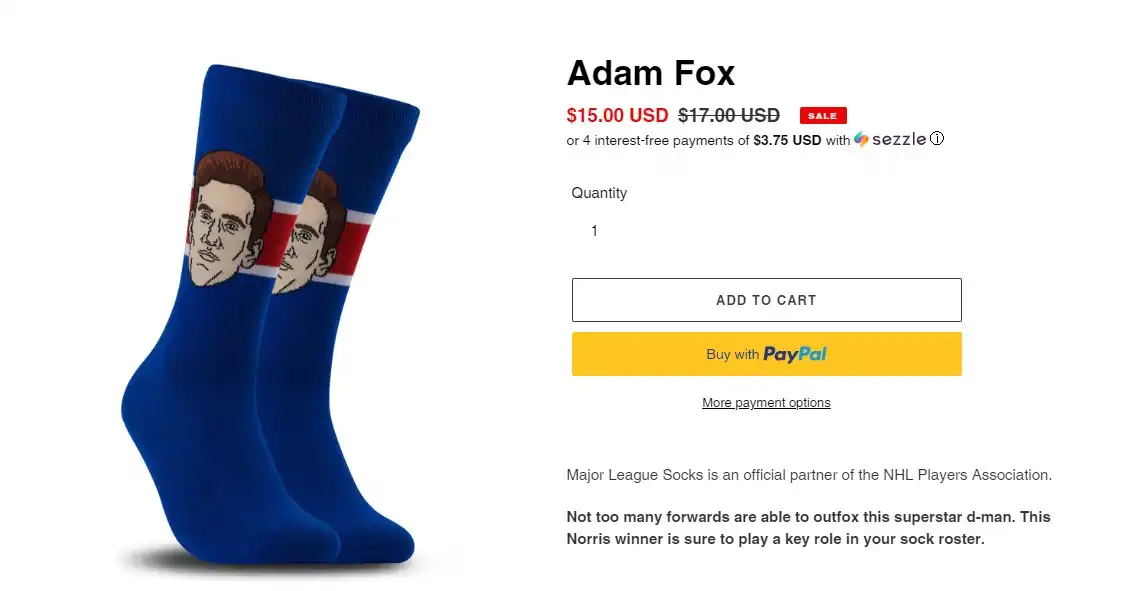 Plain socks are too old school; personalized socks are a hot trend these days. Although its demand touches peaks during winters but used by many during summers as well.
Printing funny taglines or giving creative art texture as per the age of the consumer can increase its demand. For example, kids love cartoon characters, teenagers love sarcastic or funny taglines, at the same time women love soft art and men go for pride and many more ideas.
So, based on your customer persona, figure out what kind of socks they want and use your creativity to offer them some unique socks to increase the sales of your business.
3. Shoes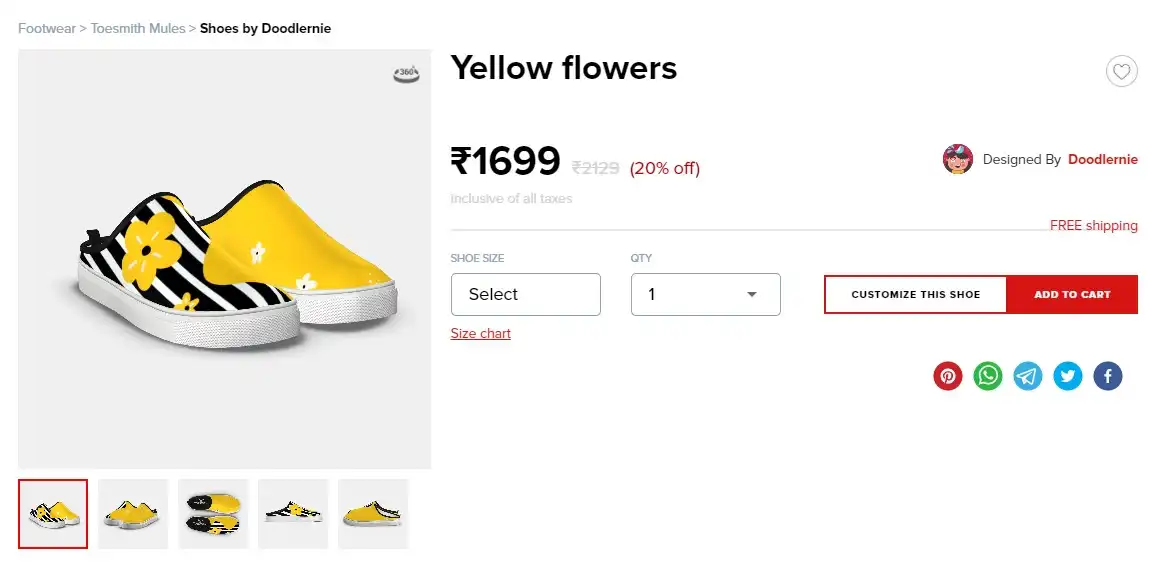 No matter what kind of shoes you want to sell, they can be customized as per the customer's design idea. Personalizing it with premium images, clipart as well as tag lines can give an artistic touch to the shoes, which are high in demand by the current generation.
According to a report, the custom shoe market is estimated to grow at a CAGR of 4% by 2027. With this growth in the customized shoe market, shoes are available in varied segments like,
Walking Shoes
Aerobic Shoes
Trekking Shoes
Running Shoes
Sports Shoes
Customized Bride and Groom Shoes
These propelling shoes are undoubtedly in demand, however, the limited personalization and high prices are hindering the actual growth of the industry. But, technological innovations can further boost its growth in the upcoming years.
4. Drawstring Bags/Tote Bags
The global market of Tote bags/ drawstring bags is expected to grow by USD 3.44 billion by 2029 at a CAGR of 4.60% in the forecast period. If considering to start a tote bags business, you are going to get a handful of options to sell as per customers' demand.
Here are some of the tote bags market segments you can consider diving in –
Casual tote
Shopping tote
Sports tote
Laptop tote
Business and Travel tote
Further, you will also get plenty of material options like Embellished, Canvas, Leather, Faux Leather, Nylon, Jute,k, etc., in a variety of patterns and sizes, which gives you plenty of options to offer customized tote bags in your store.
5. Apparels
The clothing and apparel industry is one of the fastest-ever growing industries in the market with the global apparel market outstretch to $606.19 billion in 2022 with a CAGR of 9.9% and will reach $768 billion by 2026 at a CAGR of 6.1%.
But, it is full of big brands selling a range of products to different customer segments. However, with print-on-demand customization, you have the potential to stand out and create a space for your brand in the market – the only condition is to bring some exciting designs and customization options that your target consumers love.
Moreover, as per the Deloitte Consumer review, more than 50% of potential customers opt to buy customized products. Hence, the facts and statistics reveal that business owners can get the extensive opportunity to grow their sales in apparel POD business online.
Here are some of the popular niches from the apparel industry you can look into –
Sportswear
Leggings
Sweatshirts/Hoodies
T-shirts
Skirts
New Born Clothing
Kids Clothing
Denim Jackets
Clothes are the fashion statement for people – they want their clothes to show what they love and support. And, this is where you can leverage your creative ideas to help them present themselves the way they want.
6. Cushions/Blankets/Bedsheets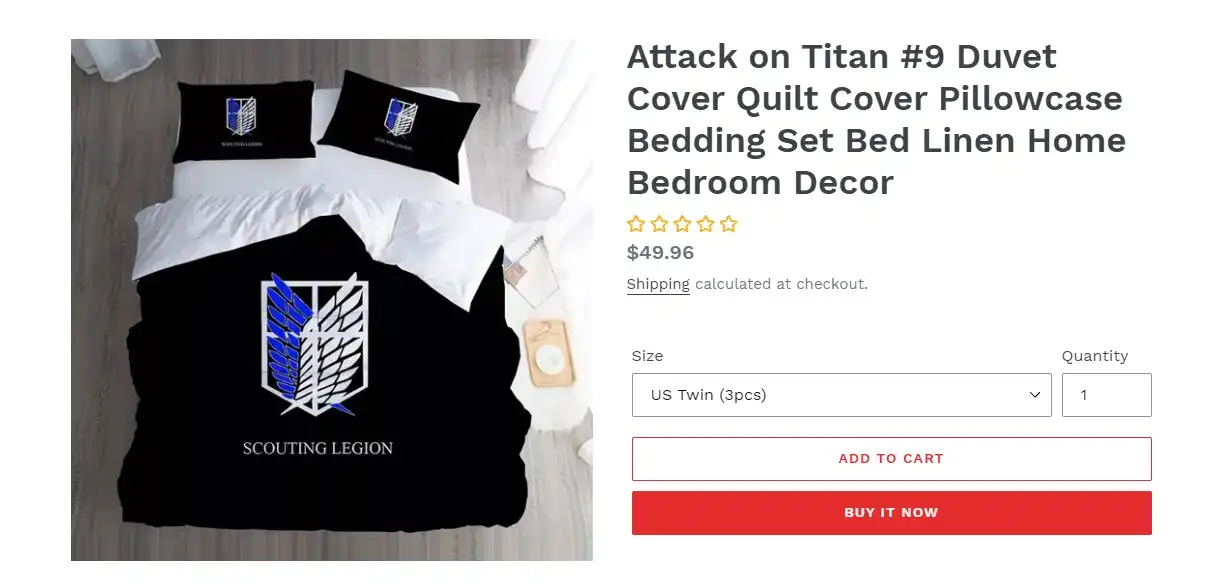 From living room to bedroom, the current choice of the consumers is to go for personalization based on the home interiors and their personality. You should also know that the market of customized home decor items is estimated to grow at a CAGR of 27.7%, which is reported as the highest percentage growth ever.
Premium images, hand printing, cliparts are the most loved options these days. Moreover, articulated cushions, blankets, and bedsheets are also considered the best-gifted options, thus offering such options may give drastic rise to your sales and also drive repeated customers.
7. Water Bottles
It is reported that only Americans buy 50 billion water bottles every year – just think about this number globally. Over that, personalized water bottles are in high demand these days.
With such huge market demand, customized water bottles will definitely grab the attention of the potential audience and give a huge rise in sales as long as you offer designs and customization options they like.
Water bottles are a basic necessity for almost everyone, from kids to adults. Kids want attractive water bottles for school, adults want designed bottles for offices, gyms,
8. Jewelry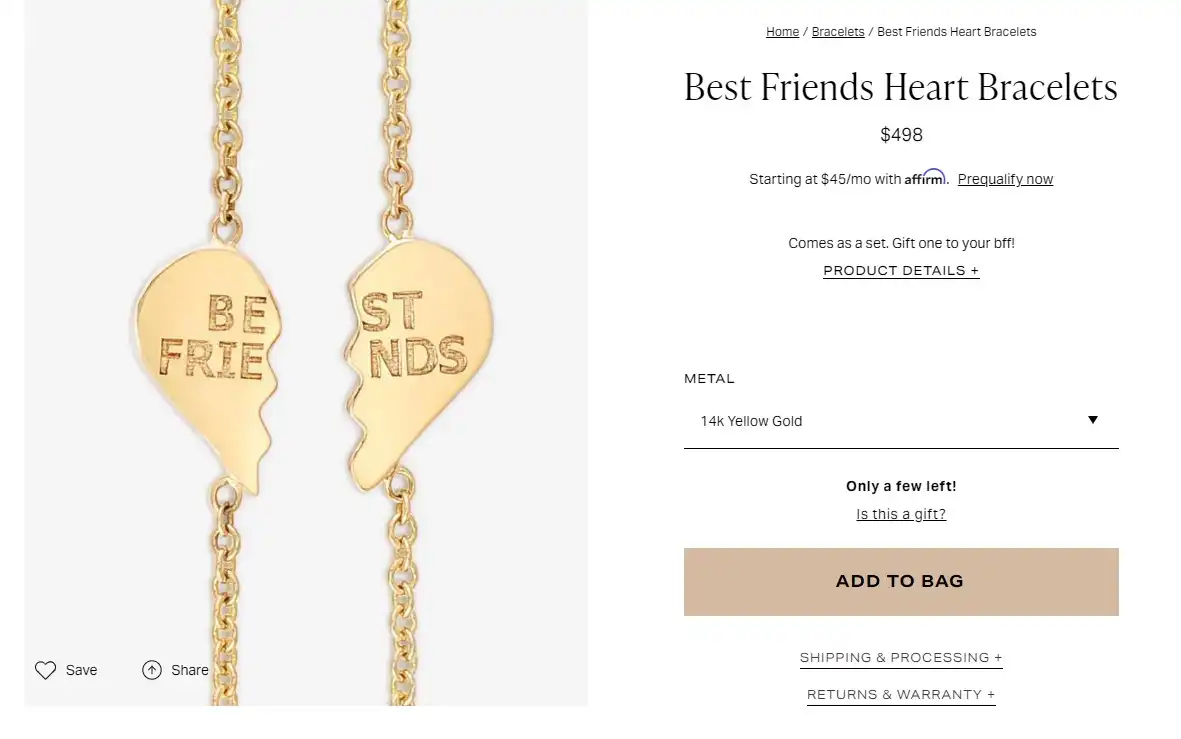 Printed pieces of jewelry are increasing their presence in the fashion industry. That time flew by when everyone was seeking traditional jewelry only, now people are running behind natural, handmade, and artistic jewelry.
Moreover, consumers want jewelry matching their dress code. It is also a great gifting option for birthdays, anniversaries, and other events. So, with such huge market demand for custom-printed jewelry, you can definitely create a space for yourself.
Here are some of the popular POD jewelry products you can consider adding to your store –
Necklace
Bracelets
Earrings
Rings
Bangles
and the list goes on…
9. Clocks & Wall Decors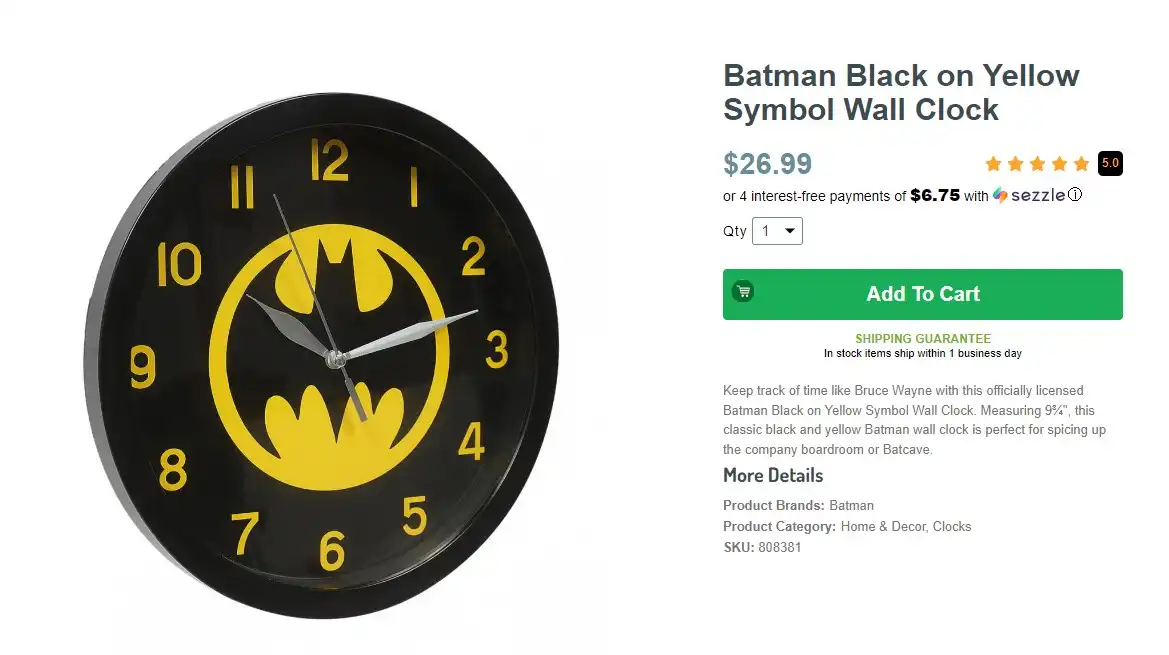 With the increasing trend of interior architecture, customized wall decors and accessories are in huge demand. People also prefer gifting print-on-demand clocks to their loved ones as they can be personalized per their special days and taglines.
The best part is that in this niche, you have complete flexibility in design and product materials. From hand-made wooden clocks to customized photo-printed clocks, you can sell varieties of wall clocks.
Apart from clocks, you can also sell other wide range of other wall decor items such as wall plates, art, shelves, etc.
if you opt to sell products from this niche, you will have to keep your inventory updated with trendy and quality-oriented products. So, analyze your buyer persona and figure out what kind of designs and decorative items your customers prefer the most.
Which is the best POD product for your business?
Print-on-demand is one of the easiest eCommerce business models that anyone can start with low investment. This makes it highly competitive as well. So, having a great product idea and an effective sales strategy is crucial to success.
However, the most important thing in this space is finding the right print-on-demand companies to partner with – you want a partner that delivers quality products and offers excellent customer experience. Printful is one of the best Print-on-demand service providers you can trust with quality and support.
For more options, here are a few lists that you may want to read next –
Finally, the key to success in print-on-demand business is to keep up with trends – find out what's trending on social media among your target audience and update your offerings accordingly. And, then focus on creating an effective marketing strategy to attract visitors and generate sales.
I hope this article helped you come up with product ideas. If so, start with a few products only, master their sales strategy, and then scale your business gradually by adding new products. Now, it is your turn to take action and build something people want!