Are you struggling with high cart abandonment rate in your online store? Need help with reducing the abandonment rate and drive more sales? If yes, this article is for you.
Shopping cart abandonment is probably the most frustrating thing about running an eCommerce business. Customers spend hours exploring products and adding them to their cart but leave the site without purchasing anything, that's what we call cart abandonment. 
A lot of times customers abandon their carts for reasons not in your control. But many times it happens because of poor user experience or technical issues such as payment failure, which is completely in our control.
So, in this article, I will share some quick fixes and strategies to improve user experience and reduce cart abandonment in your online store.
Ready? Let's get started.
1. Be transparent about all costs
One of the main reasons why shoppers abandon their cart is extra or high charges. In online shopping, shoppers usually make decisions based on the product prices and they don't like seeing the rise in prices after adding to the cart.
If possible, get rid of the extra charges or if you have to add shipping charges, packaging fees, and taxes, try to provide all the details upfront before the checkout page. This way customers won't be surprised by the additional charges and probably would complete their purchases.
2. Show total savings at checkout
If you are offering discounts or shoppers use promo codes, you should display how much they are saving from the original product price or the entire cart value.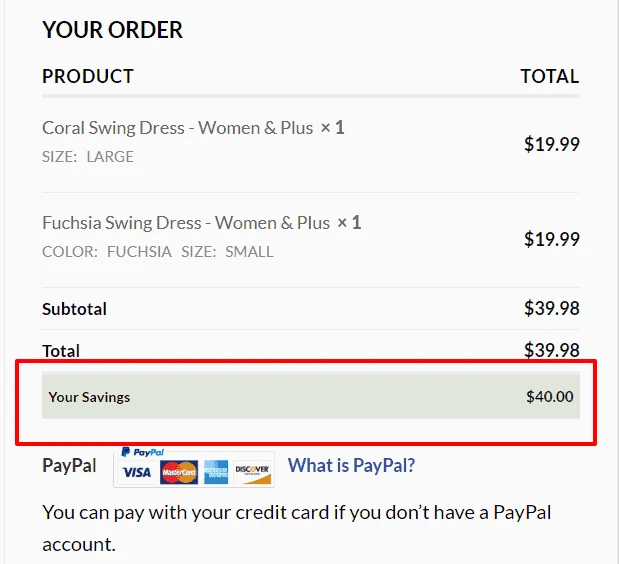 Showing the money saved reminds shoppers about the deal and makes them feel that they don't want to miss it, enticing them to complete the purchase instantly.
3. Allow Guest checkouts
If you force customers to create an account to complete a purchase, you may lose a lot of them forever. Sometimes they don't want to go through the registration process just to order a single product, or they might not be comfortable with you saving their details.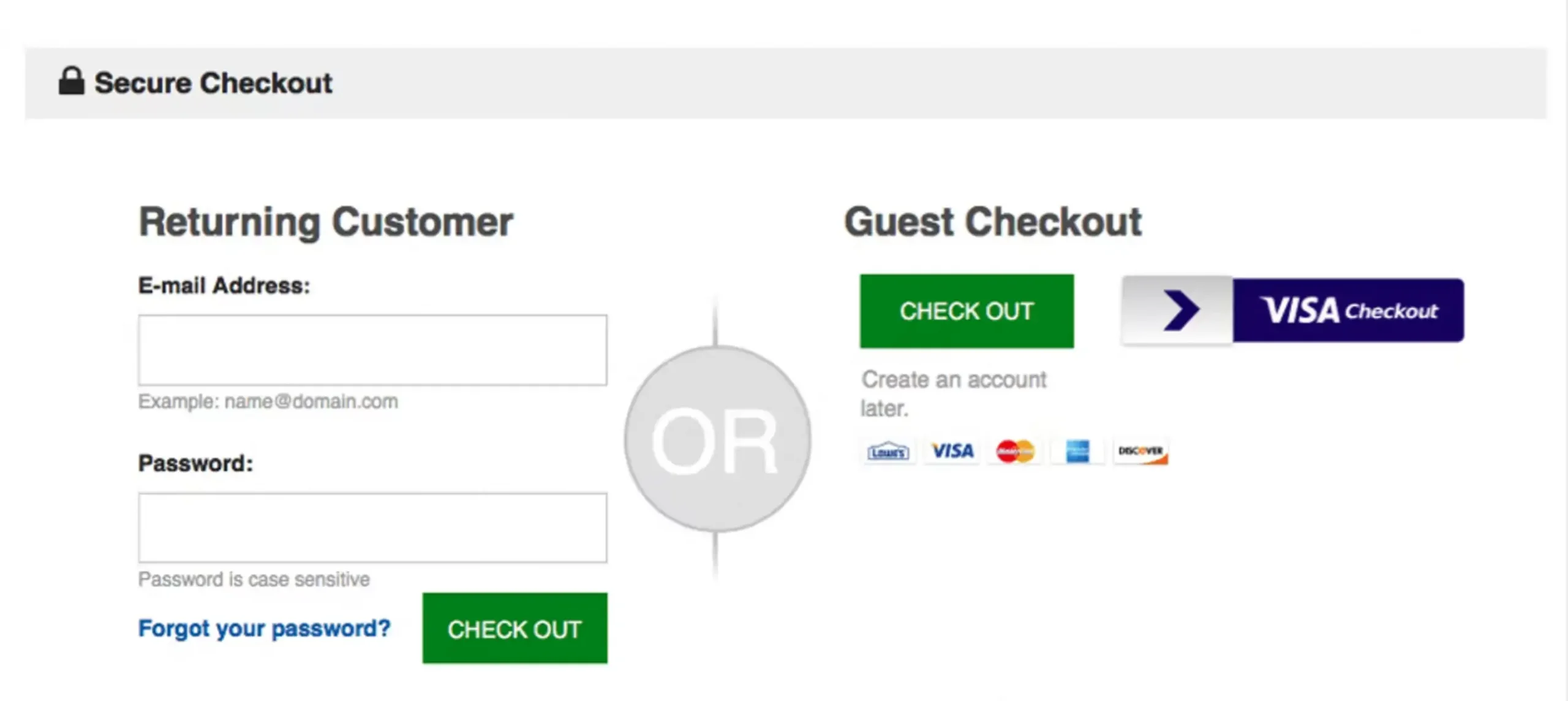 That's where you can allow such customers to checkout as a guest just by providing their contact details and shipping address. Further, you can use the order confirmation email to encourage customers to create an account by highlighting the benefits such as order tracking, offers, and discounts they may get.
4. Use Social Logins
If your store requires customers to create an account to complete the purchase, you better make it easier for them by using the 1-click social login option. In this method, customers can use their social media accounts to create their accounts without filling up the clunky registration form manually.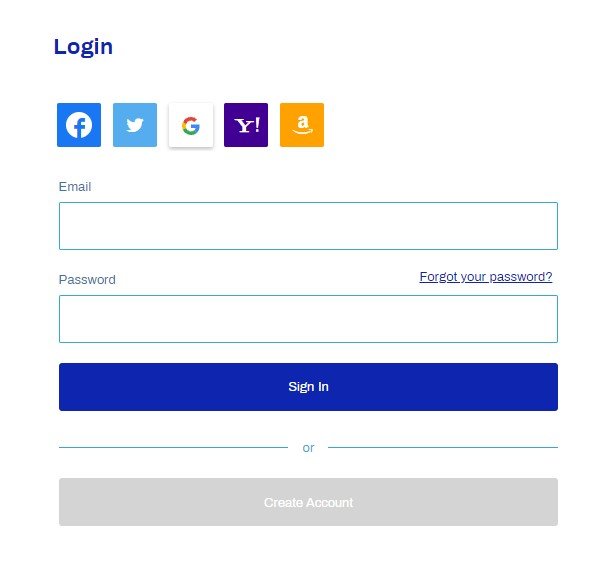 You can allow customers to signup or login via Google, Facebook, Apple, and other channels, without requiring them to remember passwords. This makes it easier for them to complete the purchase and avoid cart abandonment.
5. Display Progress Indicators
Usually, the checkout process required 3-5 steps from signing up to providing payment details. By showing progress indicators on the forms, customers can visualize how close they are to completing the process, encouraging them to keep going and complete the purchase.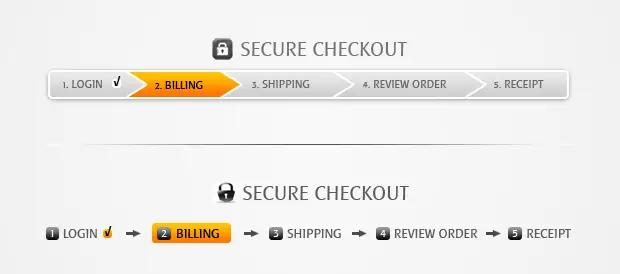 Progress indicators are not just effective for reducing cart abandonment, but it also enhances the user experience for customers. Every step forward in the progress bar creates a sense of achievement for them, which makes them keep going with the process.
6. Use Strong CTA on the cart page
The only objective of the shopping cart page is to guide shoppers to checkout and complete the purchase. So, you don't want your customers to get confused by displaying multiple CTAs – just stick to the single one with a visually clear button.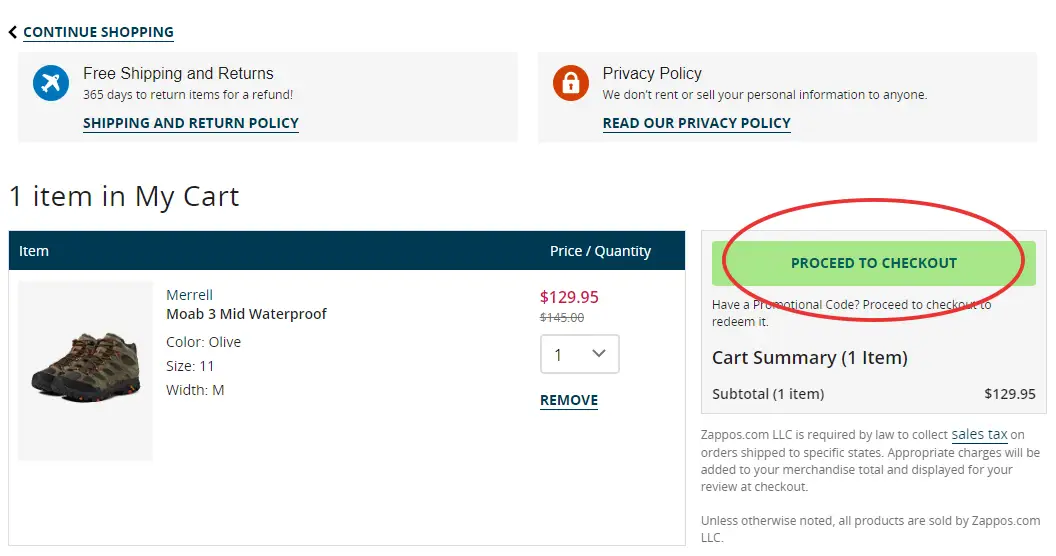 The CTA should highlight what customers can expect in the next step. For example, if your checkout process is in multiple steps, instead of just saying "BUY NOW," you can use a CTA like "PROCEED TO CHECKOUT," which indicates there are more steps to follow.
7. Allow saving products for later
Many shoppers use shopping carts to shortlist the products they like, but they may not be ready to purchase all the products right away. But seeing so many products in the cart and not being able to buy them can lead to cart abandonment.
To avoid such situations, you can allow customers to either save products for later or create wishlists of products they may want to purchase in the future. This way, shoppers will use carts to fill with products they want to buy.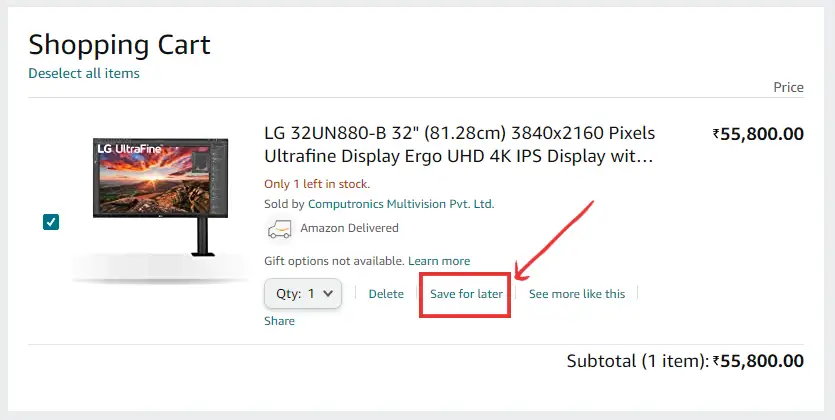 You can also add a "Save for later" or "Move to wishlist" button to the cart page to help customers arrange the products based on budget or for any reason but don't leave the cart abandoned.
8. Avoid Hard Upselling on the Cart Page
Many eCommerce brands use the shopping cart page to upsell or cross-sell products, which I find a big reason for cart abandonment. Customers reach the cart page when they are done with shopping and ready to complete the purchase – at this moment you should not give them any reason to get distracted from checking out.
So, you should remove any kind of distraction from the cart page, including upselling, and help shoppers get through the checkout process as fast as they can. Once they complete the checkout, you can upsell on the thank you page or later via email and other marketing channels.
9. Offer One-Click Checkout
If customers allow you to save their addresses and other details on your website, you can allow customers to skip the cart page and buy products directly from the product page.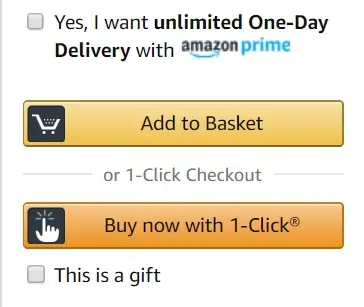 Amazon is probably the first company that started offering 1-click checkout. On clicking the button, customers get directed to the checkout page where they can confirm the shipping address and complete the payment from the saved card details or other available options.
By adding this feature to your store, you help customers avoid distractions and complete their purchases faster.
10. Offer Live Chat Support
While shopping customers might face some technical issue (like payment failure) or require your assistance with finding the right product, whatever the reason might be, you should provide them a channel to reach you.
And, the best way to do it is by offering live chat support with a faster response time. You can use Gorgias for live chat support and also set automated responses for common queries like, "Where is my order?"
Further reading –
11. Allow Editing of the Cart
The Shopping cart page is the final destination where customers go to decide what and how many to buy. Since this is the final stage in the purchasing journey, the customer should not have to go to each product page to add or remove them from the cart.
Instead, there should be editing options on the cart page that allows adding or removing products. You can also offer options to adjust the quantities, choose a different variation, update size, etc., to make it easier for them to arrange the cart and checkout right away.
12. Display Trust Badges on the Checkout Page
One of the concerns with online shopping is data security. No one wants to share their contact information and credit card details with a website that lacks security measures.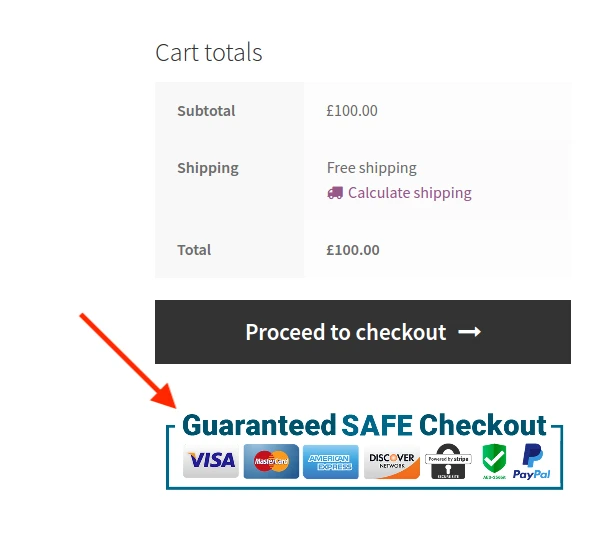 This is where you can display trust badges from recognized organizations such as VISA, Mastercard, American Express, and Norton to create a sense of security and trust among customers.
13. Highlight Return & Exchange Policies
While shopping online, customers can't touch or feel the products. So, displaying a clear and easy-to-understand return and exchange policy can help you establish their confidence and show that you stand behind your products and are willing to work with them to ensure their satisfaction.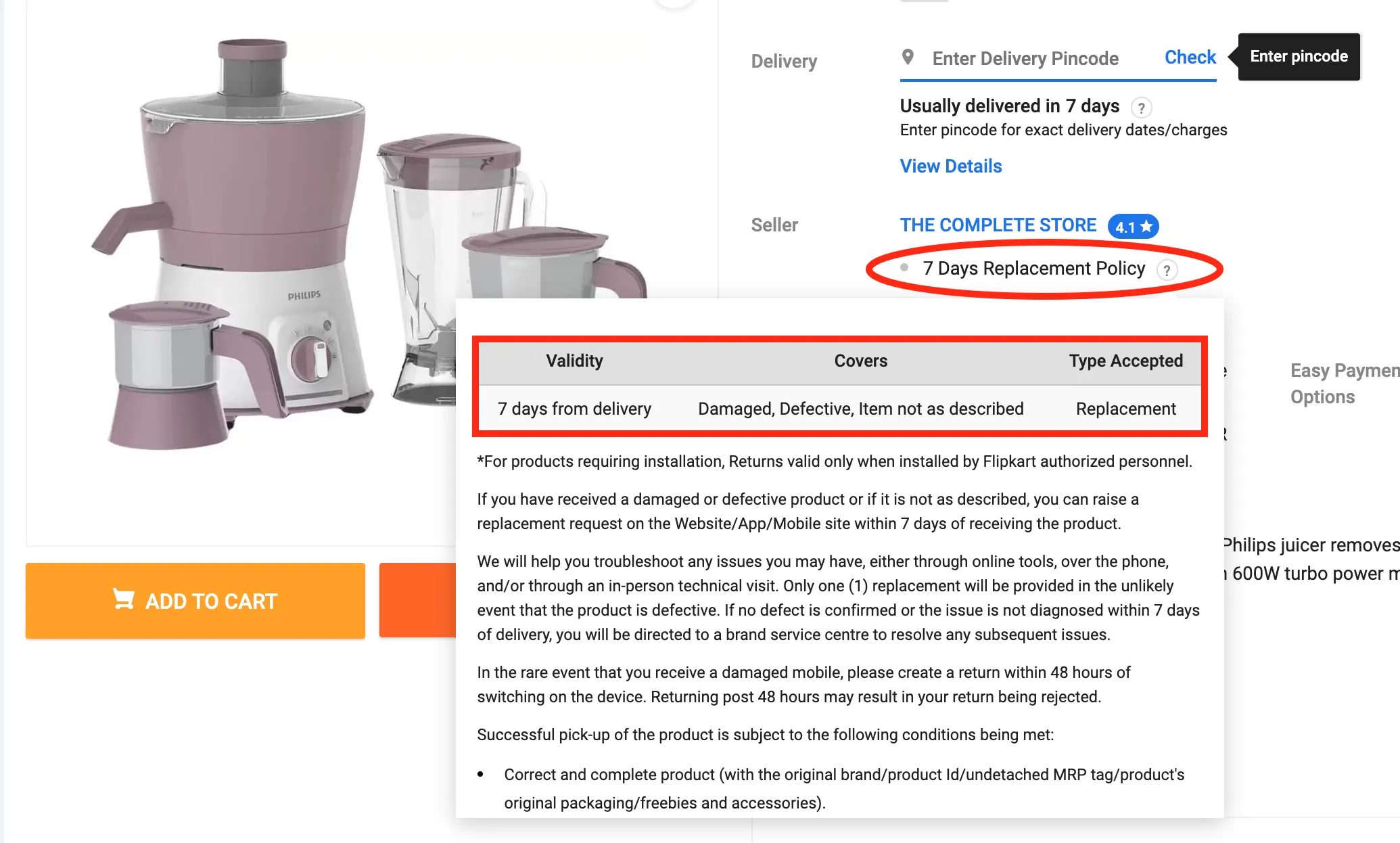 Now, instead of displaying the entire policy, try summarizing it in simple words, like "Return or exchange products within 10 days. No question asked." Make sure that it is prominently displayed across the store pages such that customers can notice it easily.
14. Display Shipping Times
While shopping online, customers want to know by when they can receive their orders – it is one of the deciding factors for them. So, display the estimated shipping time for the order based on the customer's location.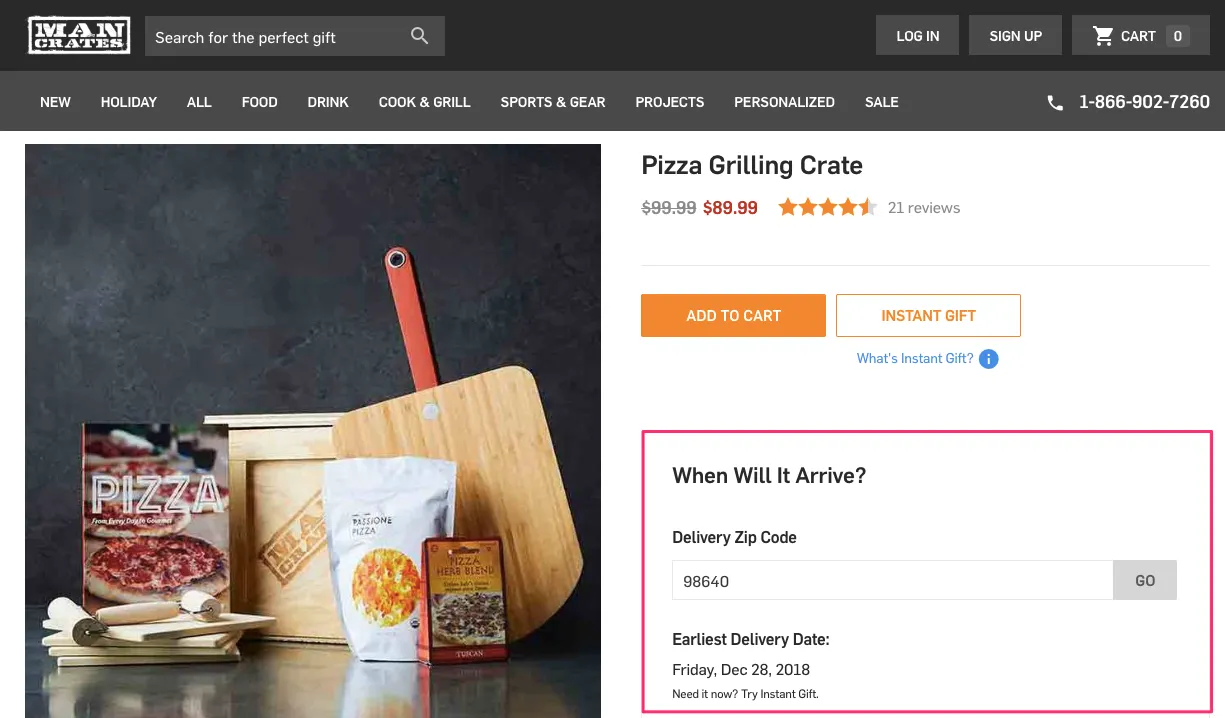 Also, rather than using phrases like "Get delivery in 2-3 business days," be specific with the date and time. Customer love that as they don't have to regularly check the delivery updates and plan to receive it accordingly.
15. Offer Multiple Shipping Options
A lot of D2C eCommerce brands are now offering multiple shipping options based on pricing, speed, and modes, allowing customers to choose based on their preferences.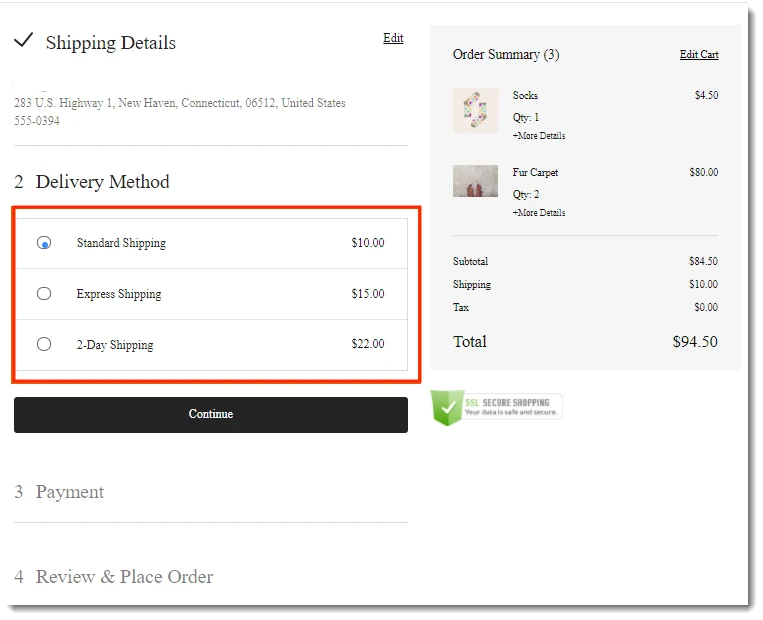 For instance, if you offer free shipping but it takes more than 3 days to deliver orders, you can offer faster shipping options at additional charges. Similarly, you can offer in-store pickups for local customers to help them save time and money on shipping charges.
16. Accept Multiple Currencies
If you are selling to international customers, you should display product prices and accept payments in their local currencies. This is because customers can easily understand the cost of the product in their local currency and feel more confident in their purchase decision.
It also takes away the need for customers to perform currency conversions on their own, which can be confusing and frustrating, leading to cart abandonment. So, to avoid any such situations, make sure that your website supports multiple currencies.
17. Allow Multiple Payment Methods
With the growth in online commerce, various payment methods have evolved over time. Some customers prefer to pay via cards and Internet banking, while others prefer UPI, PayPal, Apple Pay, Amazon, and other online wallets.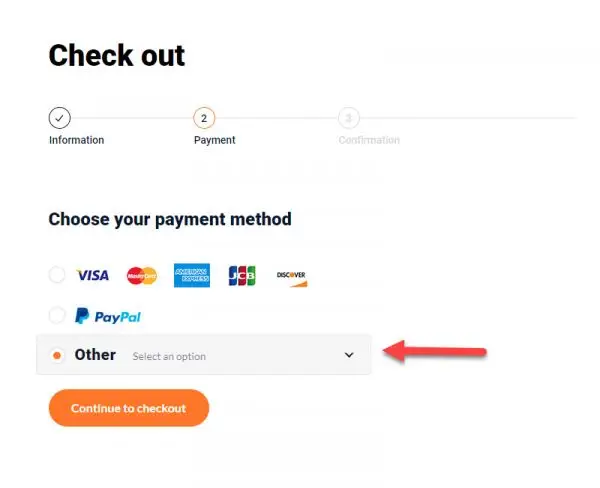 So, as an eCommerce business, you must align your checkout process to customers' preferences and offer multiple payment methods. In fact, as the trend follows, you should also consider using crypto payment gateway to accept crypto payments and attract more customers.
18. Use Exit-Intent Popups
Exit-intent popups appear when a visitor shows signs to leave your site. You can use it as a last variable option to engage shoppers before they leave the cart page without checking out.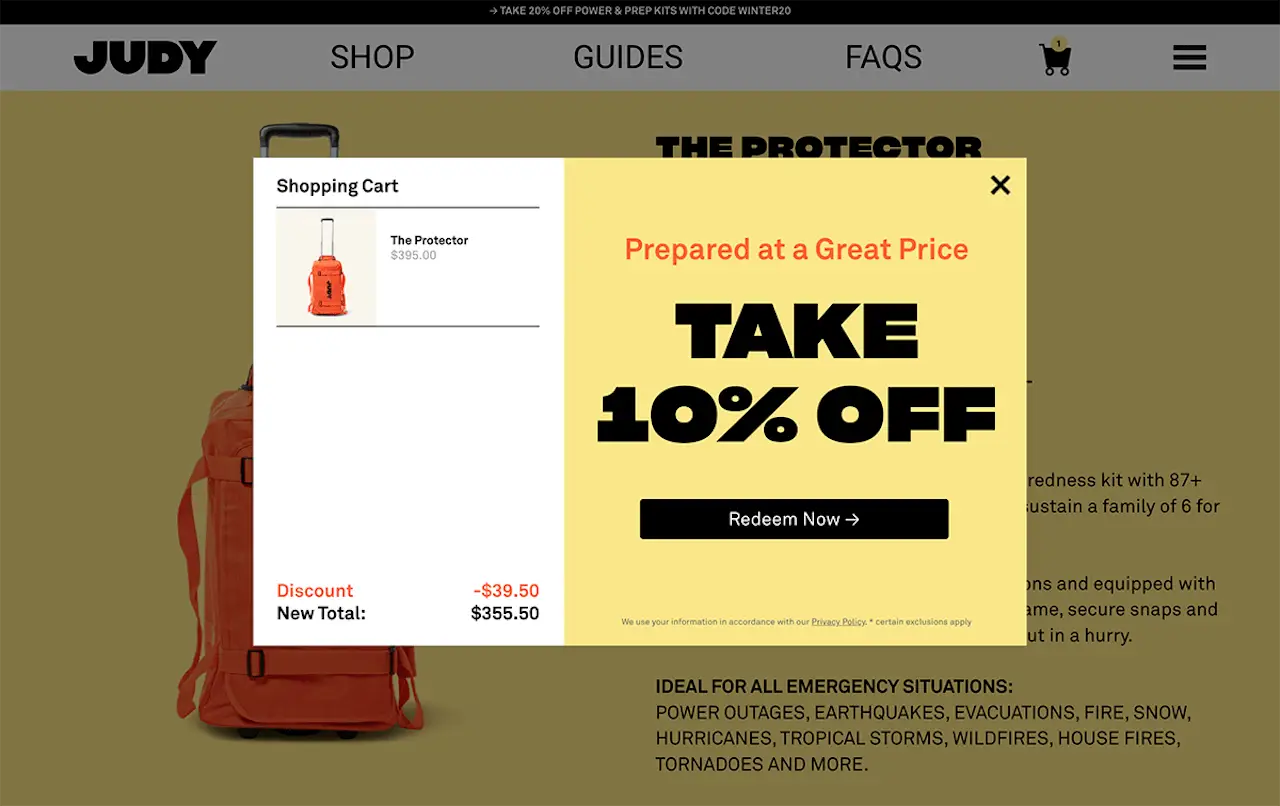 You can display pop-ups with abandoned products and limited-time offers to entice shoppers into completing the purchase instantly. You can use Justuno to create personalized pop-ups and add rules like cart value to offer discounts only to high-value customers.
Further reading –
19. Clearly Highlight Errors
For some customers filling out checkout forms can be complex and they can make mistakes, which can be frustrating if they can't figure out the error. So, be kind and help them find the error with a clear notification.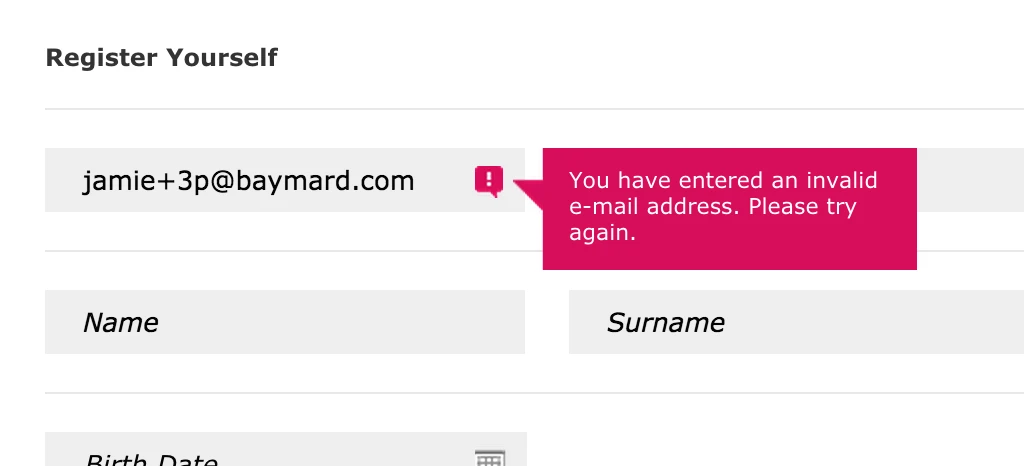 Further, you can also help them fix the error by providing helpful instructions. This small feature on your checkout page can enhance user experience to the next level, encouraging them to complete the checkout process.
20. Improve Page Loading Speed
When a website loads quickly, it creates a smooth and seamless browsing experience, making it easier for customers to find and purchase the products they want. On the other hand, a slow-loading website can be frustrating and discouraging, leading to cart abandonment.
So, make sure that your website is optimized for fast loading. You can start by choosing the best eCommerce hosting that comes with a reliable server and guarantees 100% uptime with a fast loading speed, even during peak sales seasons.
Then, work on minimizing HTTP requests, using caching, optimizing images, and minifying CSS and JavaScript to improve the page loading speed and reduce the likelihood of cart abandonment.
Ready to reduce cart abandonment in your store?
Every abandoned shopping cart is basically a lost sale opportunity. And if you see high cart abandonment rate in your store, it is high time to audit your website and implement the above strategies to reduce cart abandonment and increase sales for the store.
However, you should know that you can prevent cart abandonment to an extent but it is not 100% avoidable. Customers will still leave their cart abandoned for any reasons, but your goal should be to try to bring them back and encourage the most interested ones to complete their purchases.
That's where you can use abandoned cart recovery strategies to send automated reminders via email, social media and other channels and entice them to return to the store. Want to learn more ways to optimize your site to grow sales and revenue? Here are few hand-picked articles you might want to read next –