Printful is one of the best print-on-demand websites that allows users to create and sell custom products, such as clothing and accessories, without having to maintain inventory or handle shipping.
One of the best things about Printful is that allows you to order a sample of your product, which can be helpful for testing the product quality and making sure it meets their expectations before committing to a larger order.
Printful allows users to place 1 sample order each month, with a maximum of 3 items per order at a 20% discount. If you reach a certain sales threshold, the limit can increase up to 5 sample orders/month with a maximum of 3 items per order.
Although. Printful allows sample orders for most of the products available on Printful, including t-shirts, hoodies, hats, phone cases, etc., but certain wall art products are only available for sample orders in specific sizes, which you can find while placing the order.
How to create sample orders in printful
Want to order a sample of your products? Here are the simple steps to get started –
Step 1: Choose your product
The first step in placing a sample order on Printful is to choose the product you want to order a sample of. After selecting the product, you'll be taken to the product page where you can customize your design.
Step 2: Customize your design
On the product page, you'll be able to customize your design by uploading your own artwork or using one of Printful's design templates. You can also adjust the colors, sizes, and placement of your design on the product.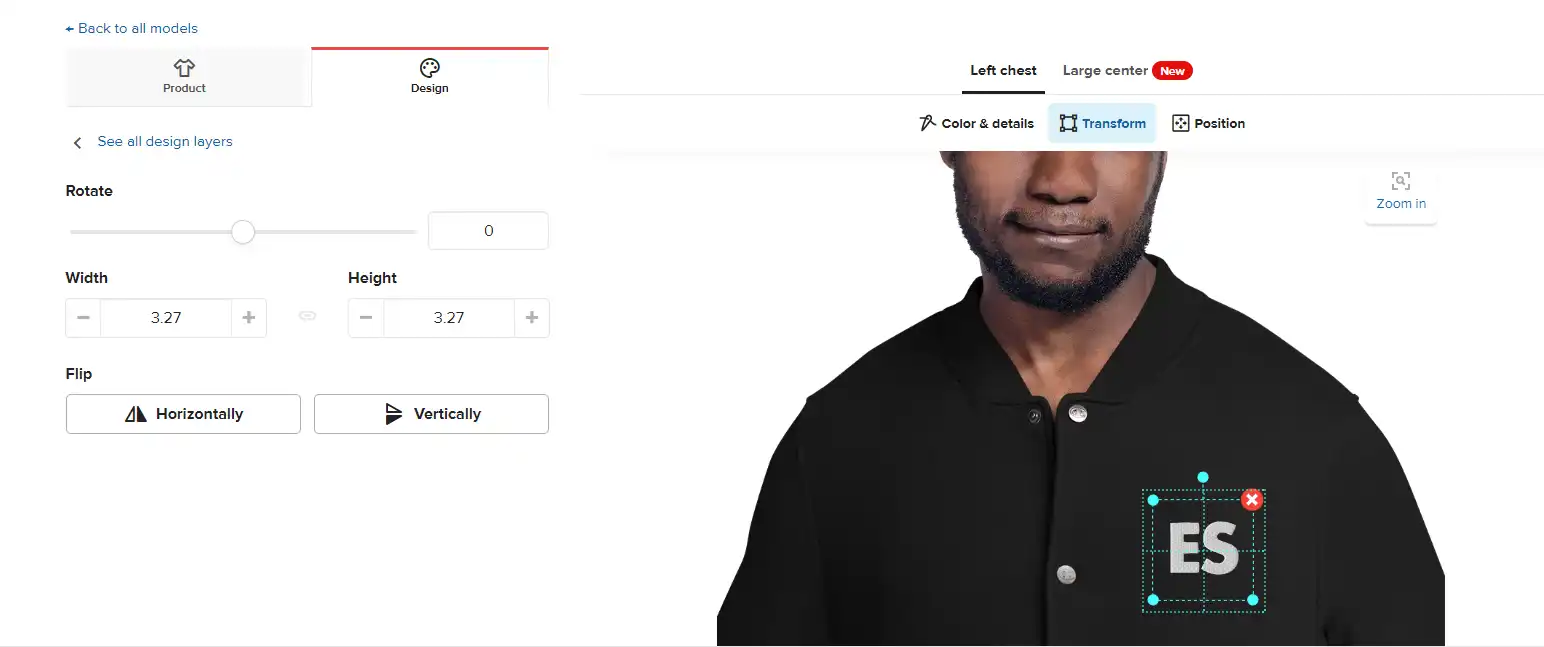 Once you're happy with your design, you can save the product template and proceed to the next step.
Step 3: Add the product to your cart
Now, go to your Printful dashboard and click the "New Order" button from the top-right corner. Then, you'll be prompted to select the type of order. Choose "Sample Order" and click the "Create your order" button.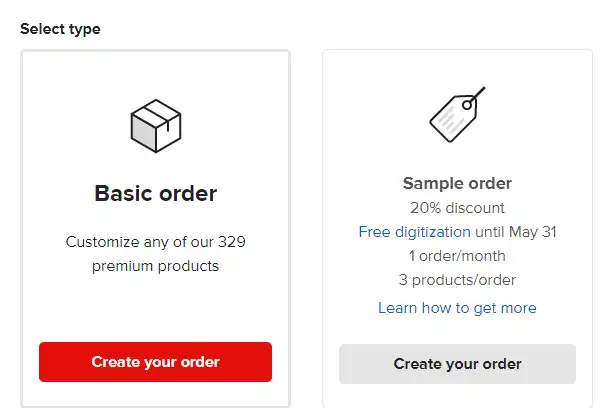 Now, you will be taken to the sample order cart page, where you can add your products. Click the "Add Product" button and choose your products from the "My Product templates" section, choose the color and size of the product, and hit the "Continue" button.
Step 4: Checkout and pay for your sample order
Now, you should be seeing the total product cost with a discount. Click the "Continue Shipping" button to enter your shipping information and pay for your sample order. 
You'll also be able to review your order summary and make any necessary changes before submitting your order. You'll receive a confirmation email after completing the process.
Step 5: Receive and evaluate your sample order
After you've placed your sample order, Printful will process and ship your sample. Sample orders are typically produced and shipped out within a few days of the order being placed, but it may vary depending on the product and the shipping destination.
Once you receive your sample, you can evaluate the quality of the product and the accuracy of your design. If you're satisfied with the sample, you can place a larger order with confidence.
Wrapping up
Print-on-demand is one of the best eCommerce business models and your product suppliers play a vital role in it. Fortunately, Printful is one the reliable POD service providers you can trust regarding product quality and customer service.
Allowing customers to order product samples shows how dedicated Printful is to providing the best possible products and services. By ordering samples you can also ensure that the product you plan to sell meets your expectations. And, as you can see in the previous section, it's quick and easy to order a sample.
If you haven't tried the platform yet, you should read our in-depth Printful review to learn more about its features and functionalities. Apart from that, if you are looking for other options for your POD services, you should check our list of the best Printful alternatives.