They say that "a picture is worth a thousand words" and that is perfectly true when it comes to designing a website or publishing content on the site.
And when it comes to building an eCommerce site, images are all that you need to display on your site to get more customers.
But what if these images turn out to be detrimental for your site?
By using large-size images, you are actually increasing your website page size which ultimately increases your site's loading speed and performance. It's because images take longer to load and thus slows down your website.
And it is said that if a website takes more than 3 seconds to load, 90% of visitors leave the site before even the page loads completely. That's a lot of opportunities and customers for any business to lose.
However, you can combat this challenge by using image compression plugins on your WordPress site. These plugins optimize your images by automatically compressing them into smaller-sized versions.
Now, without any further ado, let me show you some of the best WordPress image compression plugins that you can use to skyrocket your page speed and quality.
Let's get started.
By empowering more than 1 million websites, ShortPixel enriches your WordPress site by performing significant operations – image optimization and compression. It supports different types of formats like JPG, PNG, GIF, PDF, etc.
It helps in increasing the quality of your compressed images by serving them from a content delivery network. The processing time also takes place faster for both older and newer images which don't compromise with the site's performance.
This powerful image compression plugin uses advanced compression technology that reduces your site images without affecting their original quality. The best part is that it is updated on a regular basis which ensures that the images are compressed in the best way possible.
Feature Highlights-
It supports both lossy and lossless compression.
It helps you to restore the original images at any time.
It performs batch image optimization and facilitates better search rankings.
It preserves your bandwidth and also enables quick backups.
It provides the option to optimize all the images or only the original image.
Pricing & Plans: Its free plan allows 100 images/month for compression. And the paid plan starts at just $3.99/month for 5000 image compression.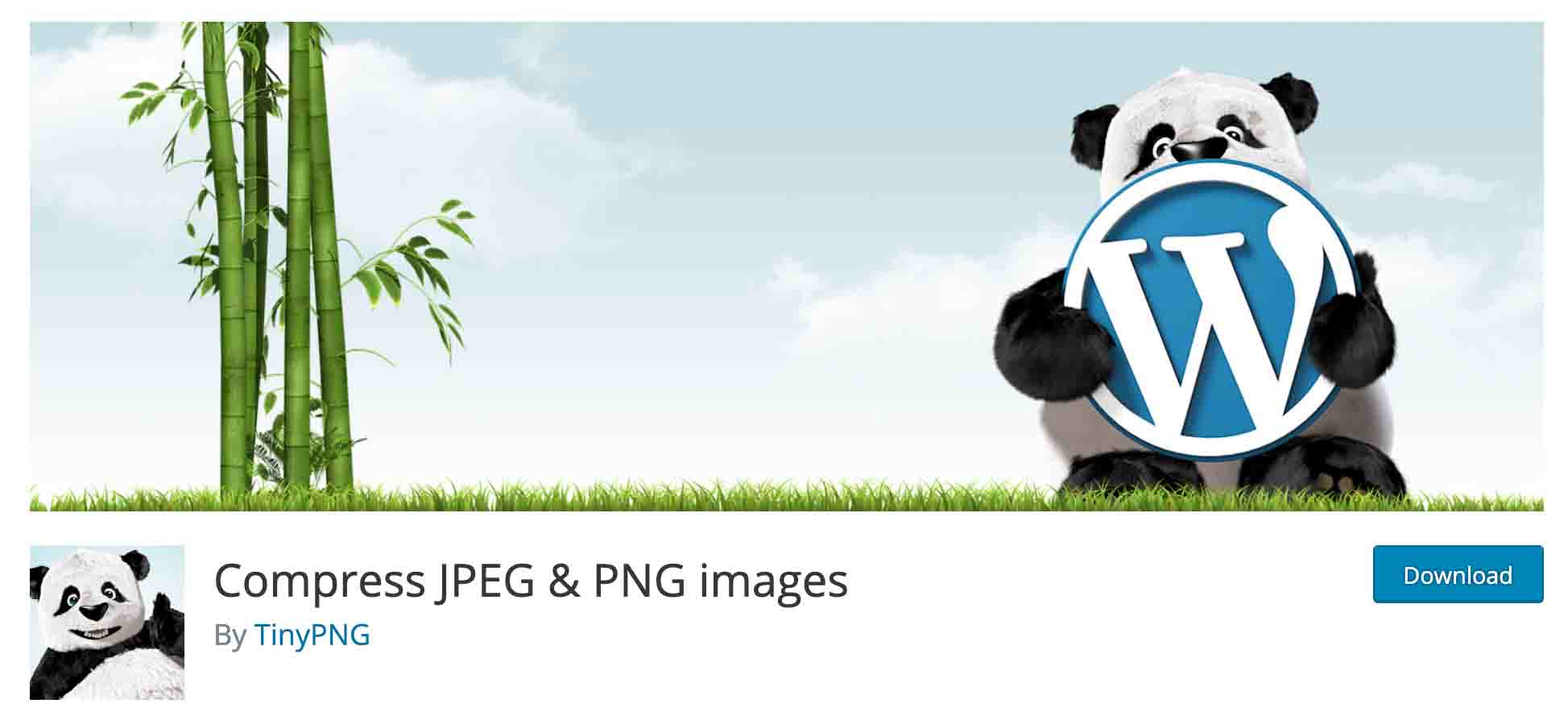 TinyPNG is a popular image compression plugin that uses lossy compression techniques to reduce the size of the image files. This plugin is a good option as it shrinks images efficiently, uses less bandwidth, and makes your site load swiftly.
It helps in creating perfect thumbnails by resizing images and cropping them at the desired ratio. After the images are cropped, the API will include additional background if needed to enhance the quality.
Feature Highlights-
It supports only JPEG and PNG file formats.
It enables automatic compression for new images.
It lets you use a single API for multiple sites.
It preserves the copyright information and GPS location in the original image (support JPEG only)
It is highly responsive on all browsers, including mobile devices.
Pricing & Plans: TinyPNG allows free compression for up to 500 images/month.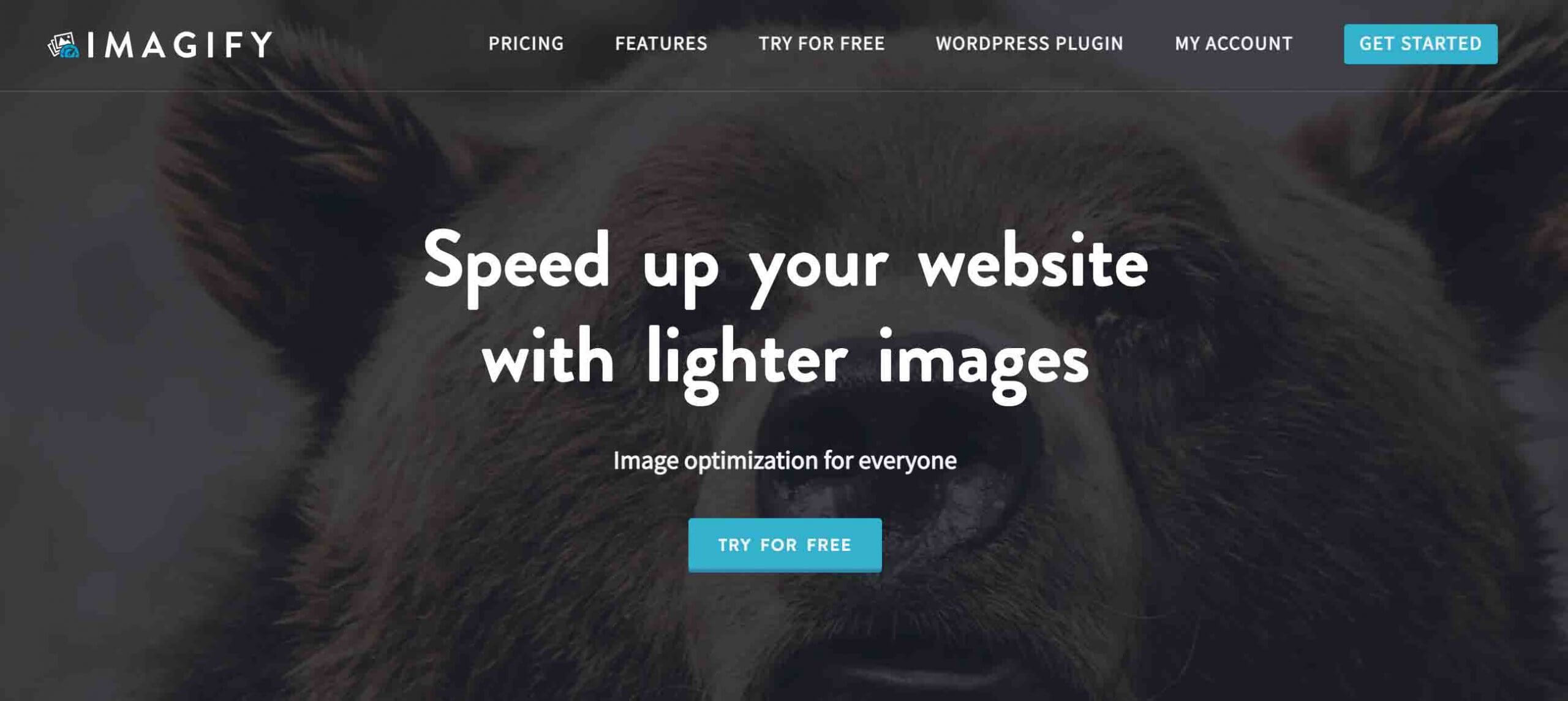 Imagify helps make your WordPress site light-weight by optimizing, compressing, and resizing images at a faster rate, which narrows down your WordPress site's loading time.
This image compression plugin offers three optimization options, and you can choose the best one that suits your needs. They are
Normal – performs lossless compression – the image quality is unaltered.
Aggressive – performs lossy compression – The images are compressed strongly, so there might be a slight loss in quality that is truly not noticeable.
Ultra-strongest compression method that uses a lossy algorithm.
An interesting feature to accentuate is that this plugin offers a Webp version of your optimized images. You need to enable this option in your settings. This optimization is also possible for images that are included in the themes and plugins.
Feature Highlights-
It can optimize all types of images like JPG, PNG, PDF, and GIFs (whether animated or not)
It has a reliable backup option that gives you the freedom to restore the images to their original version or optimize them to another compression level.
It can perform bulk optimization, which significantly reduces your manual workload.
It helps in restoring your image compression even though you delete your Imagify account.
It enables you to resize images based on percentage, and it is 100% compatible with multisite.
Pricing & Plans: Imagify offers 20MB of free image compression per month (Approx. 200 images). And its paid plan starts at $4.99 for 500MB compression per month and $9.99/month for unlimited compression size.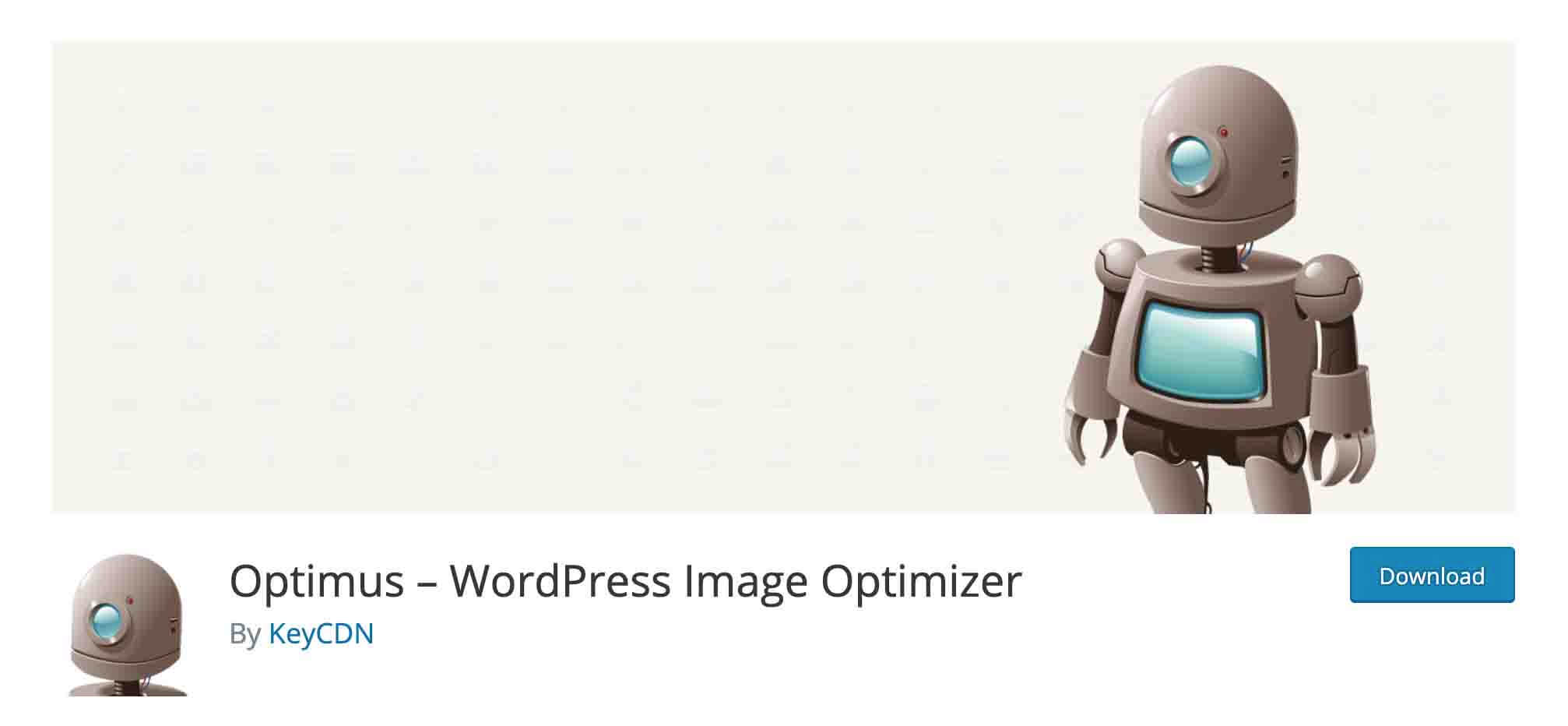 Optimus is a flexible image compression plugin that reduces the image size automatically when uploaded, and based on the image/format, a 70% reduction in image size is possible.
It also helps protect and enhance your privacy by instantly deleting all the temporarily stored files in the server after the completion of the optimization process. This ensures that all your confidential images are safe and gives you a trustable feeling of using the plugin.
Feature Highlights-
It enables faster loading of blog pages for quick accessibility.
It gives you the option to disable automatic optimization during the upload process.
It displays the image compression files in the media library in the form of percentages.
It helps convert your images to the WebP format and recommends you to use the cache enabler plugin to integrate the Webp images.
Pricing & Plans: Optimus free plan offers unlimited image compression of less than 100kb. Its premium plan starts at $29/year and goes upto $149/year.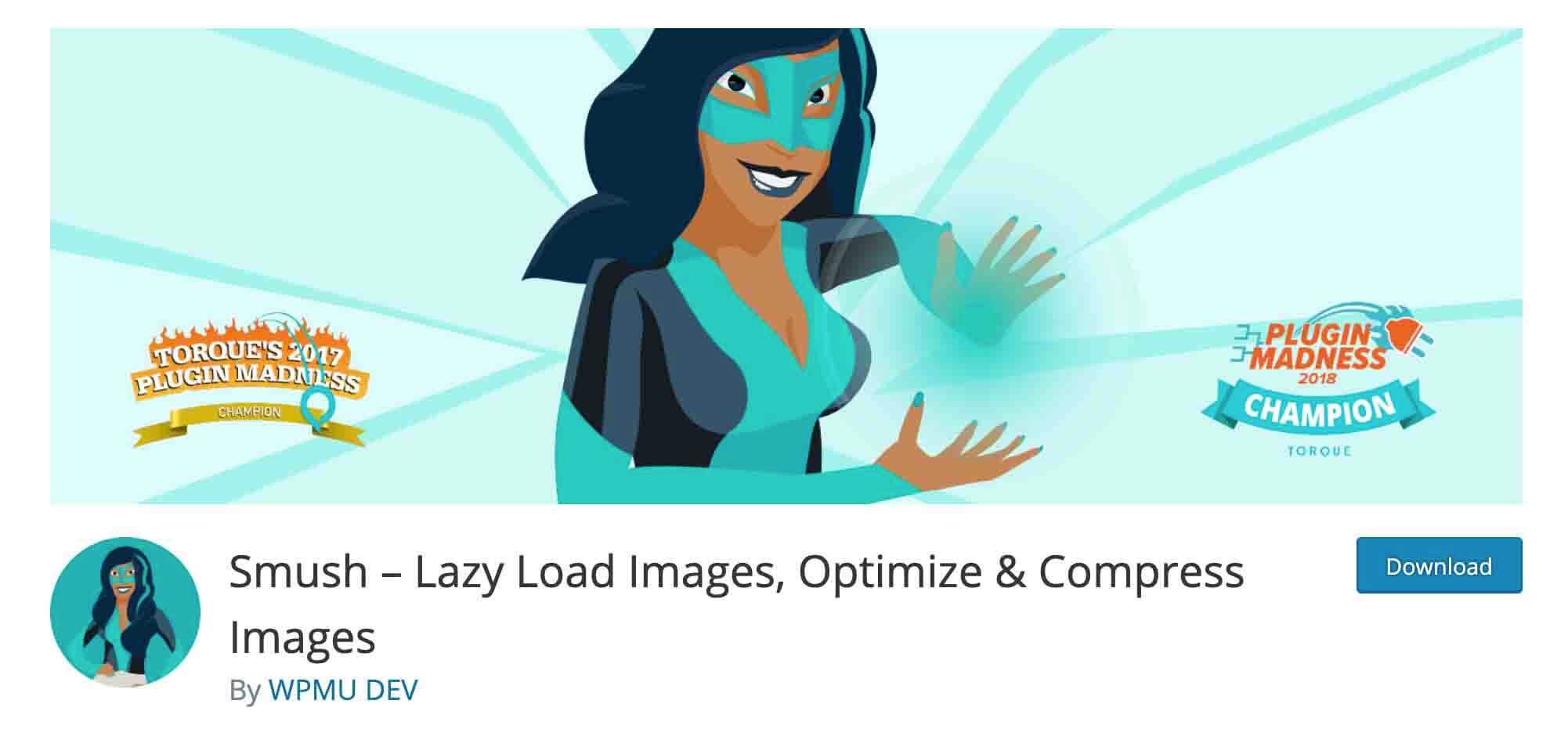 Smush is an award-winning Image Compression plugin, offering a ton of unique features that boost your WordPress site's speed by resizing, compressing, and optimizing the images quickly on the fly.
It supports lazy loading and bulk compression of up to 50 images without any hassle. It helps in compressing the images located in any directory which solves the problem of remote accessibility.
This plugin reliably scans all the images you upload, eliminates unnecessary details, and perfectly optimizes them for the best usage. Also, it is compatible with themes, page builders, and media library plugins which improves the functionality of your WordPress site.
Feature Highlights-
It performs lossless compression without compromising the image quality.
It helps in resizing images by specifying appropriate dimensions, and larger images will be compressed to required standards.
It has the potential to detect incorrect image sizes and scales them to enhance your site performance.
It enables automatic compression of images as they are being uploaded for processing.
Pricing & Plans: It is free forever.
Choose the Best Image Compression Plugin
Images are a powerful form of content for any online business, but it can ruin the customer experience on your site if not used properly.
Large-sized images are one of the few ways that can affect your website user experience by slow loading speed. So, make sure that you compress the images to the smallest possible size and improve your website performance.
Apart from using the WordPress plugins to compress images after uploading, you can always reduce the image size using software like Photoshop, ImageOptim (for Mac), and many more.
I hope this article helped you pick the best image compression plugin for your WordPress site. If so, share with your fellow marketers and entrepreneurs via social media and tag us @ecomsutra.