Are you looking for the best Magento hosting provider for your site? If so, you have landed in the right place.
Magento is one of the best open-source eCommerce platforms that enables you to build a fully personalized online store. The platform mainly caters to enterprise brands which means you need an optimized web hosting solution to handle the ever-growing customer demands.
The most essential features to look for in a Magento hosting are as follows –
Compatibility – It should be 100% compatible with Magento 2 (the latest version of Magento)
Security – The hosting provider should have implemented advanced security measures like firewall, SSL certificates.
Server Location – The closer the server location it offers, the better it is to serve your target audience with a faster loading speed.
Customer Support – They should provide 24/7 customer support via live chat to resolve any technical issue instantly.
Based on these features, I have collated the best Magento hosting providers that guarantee high uptime, security, and excellent site performance to grow your business.
Ready to dive in? Let's go!
1. Nexcess – Best Magento Cloud Hosting
Nexcess is a top-rated Magento hosting provider that is known for its high flexibility and super-speed access. It is an optimized hosting provider that enables automated and rapid scaling during high traffic spikes 24×7 absolutely for free. 
It provides a built-in CDN with 22 locations and advanced caching for ultra-fast loading. Above all, they have a talented and dedicated customer support team that helps you set up all the configurations and remove any blocks you've encountered.
Its pricing plans come with a 30-day money-back guarantee. It starts at $49/month and grows upto $849/month. The plans vary based on the number of simultaneous requests, disk space, domains, and bandwidth. So the higher the requirement, the more you'll have to pay.
2. FastComet – Managed Magento Hosting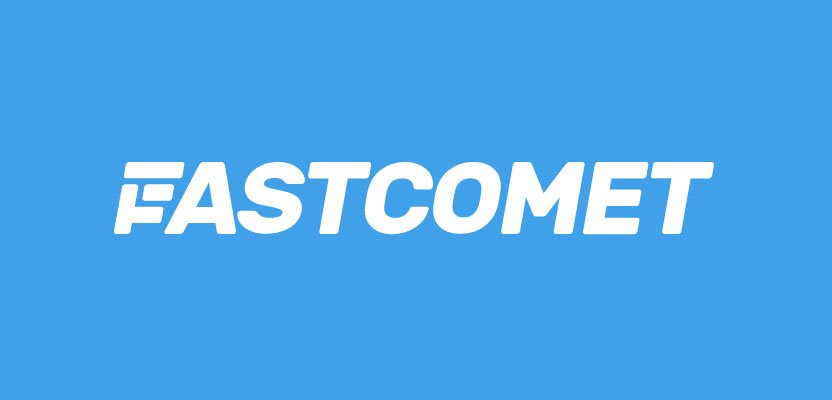 FastComet is a reliable Magento hosting provider with high security, best optimization practices, and dedicated support. It offers live statistics of your Magento site in a unified interface that gives you a real-time view of your entire site performance.
The servers are protected by FastGuard that prevents botnet attacks and offers free personal SSL on all plans. It supports the latest PHP/SQL version,  dynamic caching, and a free Cloudflare CDN that delivers content at lightning speed without even a 0.1-second delay.
Its shared hosting plans start at $3.48/month and go upto $6.98/month. It also comes with cloud VPS hosting and dedicated CPU servers starting at $50.95/month and $118.15/month.
Inmotion hosting is a popular Magento hosting provider built with a focus on scalability. With its one-click app installer, you can save your precious time by setting up everything within a few clicks and taps. 
It offers end-to-end customer management that makes it easy for you to store and process information. You can create new orders, view shipments, provide refunds, and get an in-depth reporting analysis of your Magento store to further optimize it for conversions.
Inmotion hosting offers two hosting plans. The pricing plans for VPS hosting costs $19.99/month and go upto $59.99/month. You get unlimited bandwidth, free SSL, cPanel, free transfers, and massive storage options.
The Dedicated hosting plans start at $159.99/month and go upto $299.99/month. The plans scale up based on increasing storage size, but you can enjoy 50 GB free backup storage to store all critical information.
4. Cloudways – Best Magento Cloud Hosting
Cloudways provides a fully managed Magento cloud hosting with an optimized stack for both M1 and M2 versions. It delivers 10x faster performance, ironclad security, high scalability, and dedicated 24x7x365 customer support. 
It offers advanced cache options like FPC, Varnish, Memcached, and Redis to amplify your site performance. Also, it minimizes downtime via auto-healing and vertically scales up your RAM, processor, bandwidth, and server storage without altering customization.
As your Magento store runs on the cloud, the pricing plans vary based on different cloud vendors. If you opt for Digital Ocean, the pricing starts at $42/month. Other options include Linode, Vultr, AWS, and Google cloud.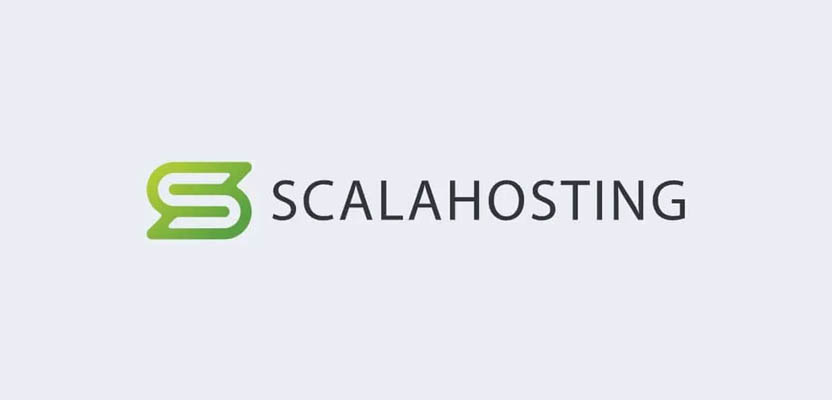 Scala Hosting offers exceptional speed and performance for your Magento online store. It is all because of enterprise-grade SSD drives, E5 multi-core CPU, 10Gbps network connectivity, and self-healing servers that ensure 99.9% uptime.
With its built-in 1-click installer, you can install the Magento CMS within a few clicks and taps. An added benefit is that it offers custom security rules that are specifically optimized for Magento. So you can select multiple security features that turn your server into an unbreakable giant.
Scala hosting's pricing plans are pretty much affordable. It starts from $3.95/month and goes upto $9.95/month. The plans include free migration, a shared environment, unlimited databases, unlimited bandwidth, free CDN, and other powerful features.
6. Hypernode – Magento Cloud Hosting
Hypernode is a managed cloud hosting provider with specialized infrastructure and tech stack preconfigured for Magento. It works with Magento experts to deliver exceptional site performance and easier development without any hassle. 
It enables 24×7 server monitoring and auto-recovery, so you need not worry about any potential data loss. Besides, you can deliver content at high speed via its advanced caching systems like Varnish, Redis, etc.
Interestingly the pricing plans are of two types, namely production and development. All the plans include automated backups, choice of server location, dedicated IP, PWA compatibility, Magento developmental tools, and much more.
With over 15+ years of experience, Krystal hosting is a predominant Magento 2 hosting provider that fully supports SSD. Moreover, if your target audience is present in the UK, Krystal shall be an ideal choice as it is packed with many benefits. 
It makes your web pages load 16x times faster as it has LiteSpeed caching along with super-speed SSDs. It connects with multiple UK datacenters, has access to 500+ services & carriers, and offers enterprise-grade hardware that acts as a bridge in expanding your business platform to the next level.
Krystal has a 60-day money-back guarantee, and the plans start at €4.99/month and go upto €99.99/month. All plans include unlimited sites, premium NVMe SSD, 4-hourly backups, free SSL certificates, unlimited bandwidths, etc.
8. A2 Hosting – Fast Magento Hosting
A2 hosting loads your Magento store pages upto 20x speed which fosters high conversion rates. It guarantees 99.9% uptime that makes your site scalable amidst hundreds and thousands of incoming requests at a time. 
Your Magento software comes pre-installed, so you can focus on building your site within a few clicks. It has a 40% faster CPU performance with its NVMEe drives, free SSDs, LiteSpeed web server, and reinforced DDoS protection that enhances your store functionality.
Its pricing plans start at $329.99/month and scale upto $679.99/month. All plans support free migration. Remember that you can save more money by upgrading to its annual plans.
Choose the Best Magento Hosting Provider
Now, I've honestly done my part to suggest the best Magento hosting providers that offer top-notch features. So map your requirements with the above hosting providers and choose the ideal one that exactly matches your needs.
The hosting providers are compatible with other major website building software, but the secret sauce is that they have dedicated hosting plans that cater exclusively to your Magento site. With high speed, expandable storage, reliable security, and excellent customer support, you can win more sales and grow your business rapidly.
I hope this article helped you pick the best hosting solution for your Magento site. Once you have decided on your hosting provider, you should check our list of best Magento themes for your store.