Are you planning to build an online store? If yes, you will need to choose the best eCommerce hosting, and this article is to help you pick the right one.
An eCommerce hosting platform is crucial to your online store's functionality and user experience – from site speed and design flexibility to data security, a lot depends on your hosting platform. So, whether you are redesigning an existing eCommerce website to starting a new one, you must spend some time picking the most suitable hosting provider.
In this guide, we will look into some of the best eCommerce hosting platforms, highlighting their key features, pros, and cons to help you determine the right one for your site.
Top 7 Hosting Platforms for Ecommerce Websites
A good eCommerce hosting platform offers a secure and reliable web server optimized for your eCommerce platform. It should provide or support secure payment processing and data storage, reducing the chances of cyber attacks and data leaks.
In this section, we will dive into such reliable hosting providers that you can consider for your eCommerce website per your needs.
Ready? Let's get started.
Cloudways is the best eCommerce hosting provider fully compatible with popular platforms like WooCommerce, Magento, OpenCart, PrestaShop, and others. It is highly optimized for these eCommerce platforms, ensuring ease of use and high scalability for your growing business.
If you want to host your eCommerce website on cloud services like Google Cloud, AWS, and Digital Ocean but lack the technical skills to manage it smoothly, Cloudways would be a perfect choice. It handles all the technical hassle of managing a server from backed and provides you with an intuitive interface to set up your website and scale the server as your business grows.
Key Features –
Free SSL Certificates
Free Migration
1-slick SSL installation
Auto-heal minor server issues
Dedicated Firewalls
Automated backups
24/7 expert support
Pricing Plans – Cloudways has a pay-as-you-go pricing model with no lock-in period. The plan starts at just $10/month, which increases per your choice of the cloud hosting provider, RAM, storage, etc. It offers a 3-day free trial without credit card.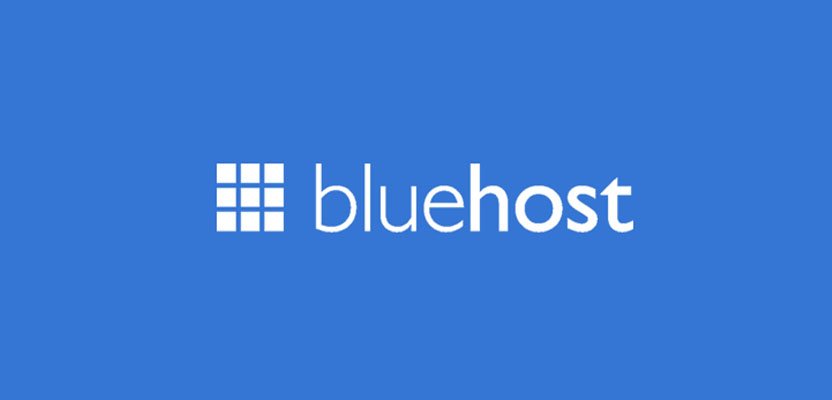 Bluehost is a widely popular eCommerce hosting provider exclusively catered for building WordPress websites. It provides highly WooCommerce-optimized hosting plans, allowing you to fully customize your online store.
It has a very intuitive interface that enables anyone from beginner to advanced users to set up an online store without technical hassle. Moreover, it offers a free SSL certificate, domain name, hotlink protection, and secure payment gateways, enabling you to safely store and process your customer details.
Key Features –
Beginner-friendly user interface

Free domain name for a year

Free SSL certificate
Free speed-enhancing CDN
Pre-installed eCommerce plugins
Automatic data backups
Pricing Plans -The Ecommerce hosting plan starts at $9.95/month for WooCommerce websites.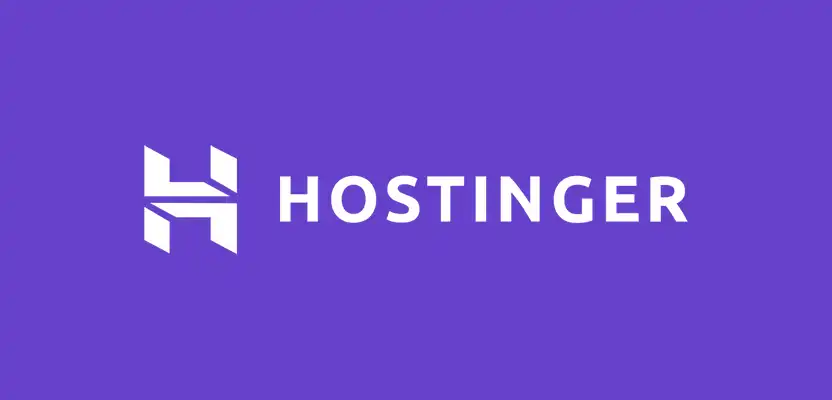 Hostinger is probably the most affordable eCommerce hosting platform you will find in the market. Yet it is packed with advanced features and provides an intuitive admin area and eCommerce-focused features for WooCommerce & PrestaShop websites.
From the latest PHP version and HTTP/2 servers to high-end security measures and data backups, this feature-rich hosting platform has everything you need to set up your eCommerce website and manage it smoothly. Moreover, it offers a free domain, SSL certificates, and weekly backup, which makes it more budget-friendly to start an eCommerce business.
Overall, if you are on a tight budget and looking for an optimal eCommerce hosting platform, Hostinger might be the perfect choice for you. It lets you manage up to 100 websites on every plan, which you may not find for other hosting providers.
Key Features –
1-click WooCommerce & Prestashop installation
Free domain name for a year
Free unlimited SSL certificates
Free weekly backups
24/7 technical support
Pricing Plans – Hostinger provides a 30-day money-back guarantee on every plan. The eCommerce hosting plan starts at $2.99/month for Prestashop and $3.99 for WooCommerce hosting.
Nexcess is another reliable eCommerce hosting provider that makes it easy to manage and host WooCommerce and Magento sites. The best part is that it offers a store builder module, which lets you create an optimized storefront based on the questions it asks you.
It also offers an auto-scaling feature that keeps customers coming in no matter your traffic surges to its peak. This is great because your site doesn't crash, resulting in a positive customer experience. In a nutshell, if you run an eCommerce site that grows quickly, Nexcess should be your hosting provider.
Key Features –
Free SSL Certificates
Built-in plugins & tools
Daily backups
PCI compliant
24/7/365 customer support
Pricing Plans – It offers straightforward pricing for Magento and WooCommerce sites. The Magento pricing starts at $49/month, and the WooCommerce pricing starts at $9.50/month.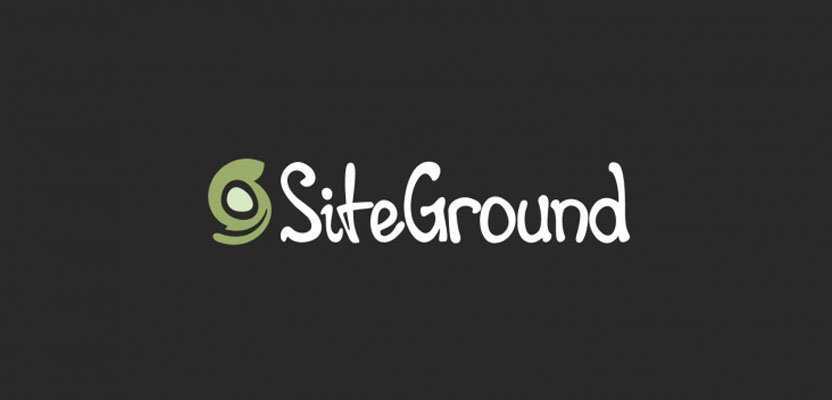 By supporting 2 million domains, SiteGround is one of the most reliable eCommerce hosting providers in the market. It is best known for WooCommerce web hosting, as it offers many powerful features at a highly affordable price, starting at just $4.99/month.
Some of its eCommerce standout features include free shopping carts with installation, free eShop transfer, and an optimized server for eCommerce. It makes it super easy for users to access domains and sub-domains and offers Super-cacher technology for faster loading.
Key Features –
1-click installations
Free SSL certificates
Free Site Migration
Free CDN service
Daily Backup
Pricing Plans – The pricing ranges from $4.99/month to $14.99/month.
InMotion Hosting is a powerful, fast, and secure eCommerce hosting provider highly known for its shared and VPS plans. If you are building a new store, then its shared plans would be a reliable choice as it provides marketing tools, unlimited bandwidth, a free domain, and an SSL certificate.
It offers multiple payment methods, one-click installation of eCommerce apps, and servers optimized for PCI compliance. Besides, it also integrates with other popular eCommerce platforms like WooCommerce, Magento, Opencart, etc.
Key Features –
Easy 1-click app installation
Free lifetime SSL
Automatic backups available
No Downtime Website Transfers
Pricing Plans – It offers separate pricing for all of its hosting plans, and they range from $5.99/month to $99.9/month (shared to dedicated hosting)
A2 Hosting is ultimately the best eCommerce hosting provider as it offers powerful features to create an online retail store. The main USP of A2 hosting is that it supercharges your online store with up to 20X faster loading speed than standard servers. It is very important as even a one-second delay in page loading can lead to a high bounce rate.
A2 Hosting guarantees 99.9% uptime commitment that helps in boosting your store performance. Besides, it offers great storage options, high-level security and enables one-click installations for major eCommerce platforms like Magento, WooCommerce, and OpenCart.
Key Features –
Free SSL certificates
Free expert site migration
Onsite & offsite backups
24/7 live customer support
Pricing Plans – The pricing starts at $2.99/month and goes up to $129.99/month.
Which is the best eCommerce hosting platform for you?
Choosing the right hosting platform is crucial for the success of an eCommerce business. You want a hosting provider that values the security of your website and customer data. Meanwhile, you also don't want to compromise the user experience with slow loading speed and downtimes that can affect your business growth.
In this article, we have given you the most reliable and secure eCommerce hosting options that meet all web security standards and allow seamless server maintenance without affecting your business. Rest assured. you can choose any listed hosting platforms and migrate freely to others if you face issues with their service and customer support.
Let's wrap up this article with a quick overview of the best eCommerce hosting providers you can consider –
Ecommerce Hosting FAQs
Choosing an eCommerce hosting platform is an important decision for your business. So, you must have a few questions in your mind. Let's address some of the common questions we have been asked repeatedly –
How to choose the right eCommerce hosting platform?

There are a few factors that you can consider while choosing a hosting platform for your eCommerce website. These are as follows –
– Your budget
– Your skills in website development
– Ecommerce platform/software compatibility
– Storage space required

Do I need an eCommerce hosting platform?

You will need an eCommerce hosting platform if you want to build an online store on platforms like Magento, WordPress, PrestaShop, and others. However, if you use eCommerce platforms like Shopify, BigCommerce, Wix, etc., which are self-hosted, you will not need to buy a separate hosting platform.

Is cloud hosting good for eCommerce?

Cloud hosting provides the highest level of security. So, if you want advanced security measures to protect your customer data and files, managed cloud hosting platforms like Cloudways can be a perfect option. It reduces the technical hassle of managing a clouding hosting platform like AWS or Google Cloud and provides you with a simple dashboard to set up your website.

How much storage do I need for an ecommerce website?

Storage space for eCommerce websites ultimately depends on the number of products you want to list, customer data, applications, and other files. For starters, I think you should have at least 4 GB of storage space in your hosting plan.

Which hosting is best for Shopify?

Shopify is a self-hosted eCommerce platform, meaning you don't need a hosting platform to set up your Shopify stores. Shopify provides shared hosting on every plan.

Is shared hosting good for ecommerce?

Shared hosting is suitable for small and new eCommerce business websites. It offers everything you need to build your website at a low cost and is managed by hosting providers to ensure fast website speed and high-security
Do you have more questions? Need help with choosing the right hosting platform for your site? Tweet us @ecomsutra, and we will help you make the right pick for your business.
Now, it is your turn to pick one of these hosting platforms and start your eCommerce business. Looking for a platform-specific hosting provider? You may want to check these articles next –