Being an entrepreneur, a business owner, or a professional marketer isn't an easy job at all. It requires a lot of multitasking capabilities, the ability to take more risks and work around the clock.
Apart from work and risk-taking attitude, there's one more thing you'll find common among highly successful business personalities.
Yes, you've got my point! It is the habit of reading great books.
And this is the list of the best marketing books that every entrepreneur, salesperson, marketer, and even product developer should read.
Ready? Let's get started with the guide on the most important aspect of any business – copywriting!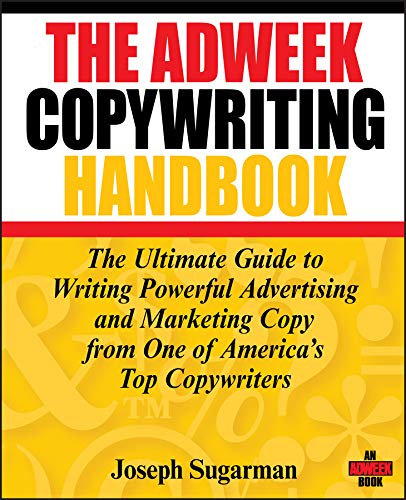 The Adweek Copywriting Handbook by Joseph Sugarman is one of the classic books for every entrepreneur to read. For a business to thrive in a profitable manner, copywriting is one of the most demanded skills. It gives life to advertising. This book goes deep into explaining all the proven tactics and advice on how to create the most compelling copy that actually converts.
For those entrepreneurs who want to unbox the psychology of copywriting strategies, this is the best marketing book for you.
My favorite quote of Joseph for you:
"Your copy has to put the prospect into a relaxed buying environment."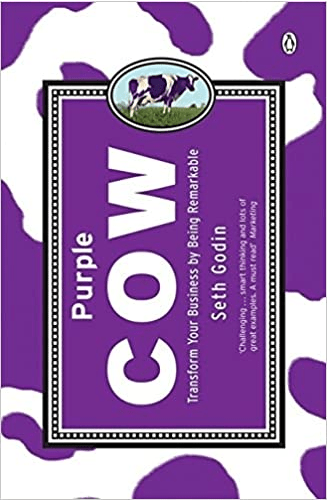 Seth Godin is one of the truly brilliant minds and he is called the "ultimate entrepreneur for the information age". One of his best creations is Purple Cow.
In this book, he states that creative advertising alone is not enough as people may just skip your ads and move away. Godin says that, if the product which you build lacks uniqueness and remarkable features, it turns out to be a purple cow – not worthy to sell.
So it is very important for you to build products that provide problem-solving features for your customers then only your marketing efforts would show results. This is a must-read marketing book if you are in the product development or marketing team.
My favorite quote of Seth Godin for you:
"The old rule was this: Create safe, ordinary products and combine them with great marketing. The new rule is: Create remarkable products that the right people seek out."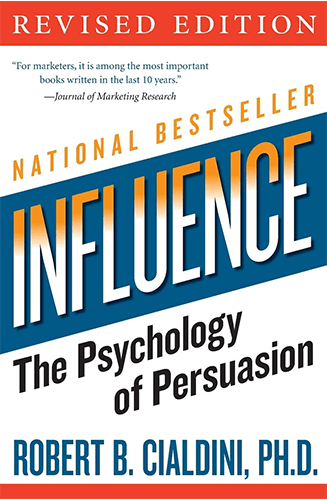 This book is one of the most interesting picks for me. As the name suggests, this book explains the inner mindset of why people say 'yes' and how to apply these insights for your brand in sales and marketing.
Robert has explained the six universal principles and how to practically apply them to become a talented persuader. I would ideally say that this book shall definitely break the odds of conventional marketing and guide you to build real persuading conversations with your customers.
My favorite quote by Robert for you:
"A well-known principle of human behavior says that when we ask someone to do us a favor we will be more successful if we provide a reason; People simply like to have reasons for what they do."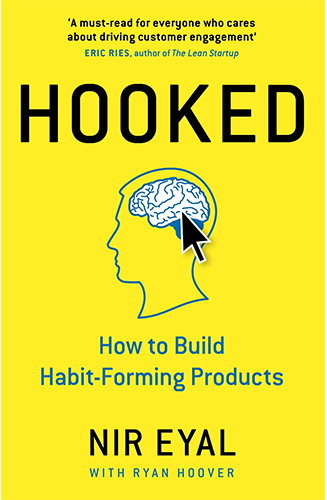 Hooked is one of the most preferred and popular books read by many entrepreneurs and product developers especially. If you want to have a crystal clear approach towards building effective products that brings your customer back to you, then Hooked is the book written for you. In fact, you can use this book as your handbook for product designing and development.
Nir Eyal explains the hook model which is a 4-step process where products go through different stages and become highly refined so that users keep coming back to use your product, which reduces advertising efforts. This is not actually a marketing book, but if you are in the marketing field, you must understand what intrigues users to use your products so that you can highlight what matters to the users.
My favorite quote of Nir Eyal for you:
"Users who continually find value in a product are more likely to tell their friends about it."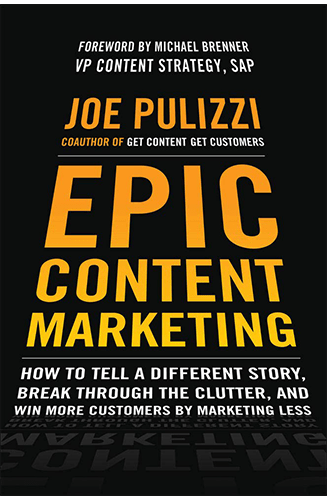 Every entrepreneur's daily dream would be to make their brand stand remarkable among the crowd by providing thoughtful and value-based content to their audience. This is where "Epic content marketing" comes into play.
Joe Pulizzi has explained in a step-by-step approach how to create compelling content that hooks your customers strongly. He says that epic content, when distributed at an ideal time to the right audience helps in grabbing the customer's attention.
This book has the pride of getting featured in the fortune magazine's top five business books.
My favorite quote of Joe Pulizzi for you:
"Content marketing is not a campaign – it's an approach, a philosophy, and a business strategy."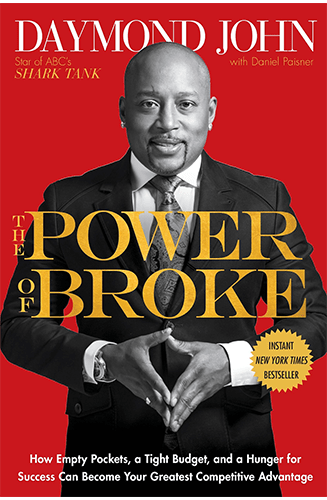 Every entrepreneur would have definitely faced hardships and difficult circumstances during their journey. You may lack sufficient resources and you may become desperate during your venture. But don't worry, this book breaks all your odds and provides an enlightened path for your life.
Whatever obstacle life may throw at you, when you have the courage to pursue your dreams, you will 'break' all the stumbling blocks with your creativity and passion. This is what Daymond John explains amazingly in his book.
My fellow entrepreneurs, do give this wonderful book a read, you'll love it!
My favorite quote of Daymond John for you:
"Told myself it didn't matter if my ride didn't turn heads – it only mattered that it turned things around for me."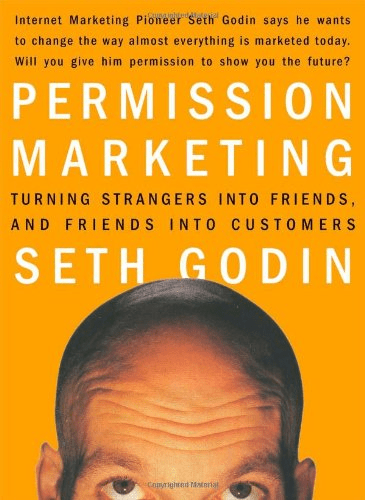 This great entrepreneurial-minded man gives a new dimension to marketing. Instead of selling your product/services to those consumers who are not interested, Seth Godin tells us to market the product to those customers who have signaled a positive response to use your product/service.
This is called permission marketing. Interesting, isn't it?
By implementing permission marketing in your business, you can highly focus on building strong and long-term customer relationships which open the lucky door to boost your sales.
My favorite quote of Seth Godin for you:
"Creating value through interaction is far more important than solving a consumer's problem in thirty seconds."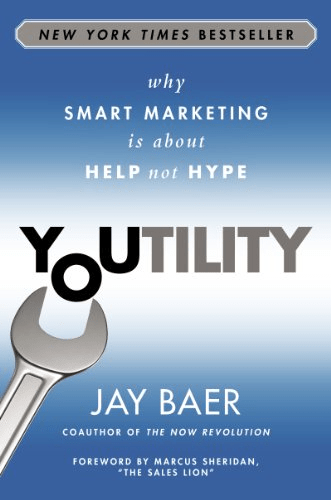 The headline of this book is the perfect eye-opener for every entrepreneur. It says that marketing is all about helping and not creating hype.
The main theme of this book is that you should not compete just for the sake of the attention of your customers, instead, you should act in a different way by asking how you can help them. The amazing ideology behind this book is that if you sell a product, you get a customer only for today but if you truly help them out, you get a customer for life.
I completely align with this ideology and if you also believe in helping customers instead of just selling, you must read this amazing marketing book to dive deeper into it and learn how exactly you can execute it.
My favorite quote of Jay Baer for you:
"What if instead of trying to be amazing you just focused on being useful? What if you decided to inform, rather than promote?"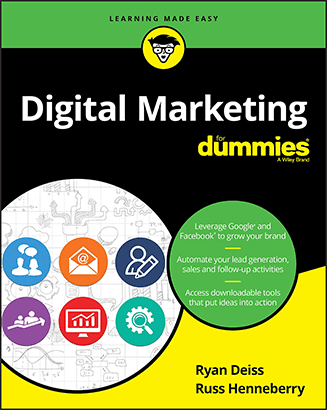 Digital marketing is the most influential trend that is changing the way businesses operate nowadays. If you want to shape your business using effective digital marketing strategies, then this book should be the prime choice for you.
This book explains completely all the methodologies starting from current trends like SEO, SEM, content marketing to the advanced level tactics that help in elevating your bottom line.
My favorite quote of Ryan Deiss:
"If I had to boil it down to the one thing that makes the most difference it would be having a systematic way of getting sales."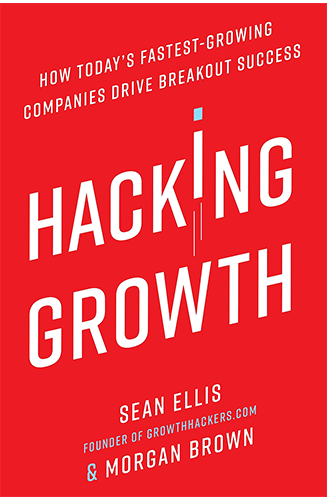 If you run a startup and want to scale it up strongly using creative and implemented methodologies then this book is a powerful choice that guides you from scratch to uplift your business to the next level. And if you are a marketer struggling to make the most out of your marketing efforts, this growth hacking book will guide you to take your marketing strategies to the next level.
So, if you want to get deep insights on how to build an effective growth hacking strategy for your business, then this book is one of the best marketing books for you.
My favorite quote of Sean Ellis:
"Remember that a core tenet of growth hacking is experimentation all through the customer experience funnel: not just customer awareness and acquisition but also activation, retention, revenue, and referral."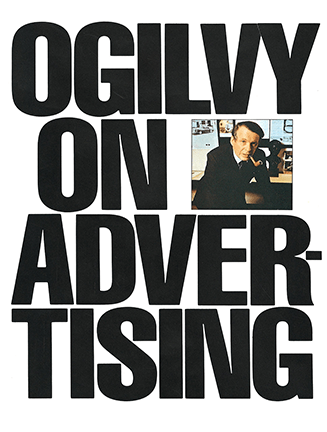 If you want to learn all-in-all aspects of advertising, David Ogilvy has put forth the actionable guide of explaining various secrets that will ultimately skyrocket your entire sales. Whether you want to run an ad campaign or design an effective landing page that drives the most conversions, this book would be a guide for you.
In this book, you'll discover some of the most effective ways to understand your consumers better and how to present your product so that they see the real value in it and take action immediately. Ogilvy on Advertising is the all-time best marketing book that every marketer should read thoroughly.
My favorite quote of Ogilvy for you:
"On average, five times as many people read the headline as read the body copy. When you have written your headline, you have spent eighty cents out of your dollar."
Chet Holmes is termed as one of the top 20 change experts in the country. As marketers or as business managers we tend to focus on many strategies for our businesses but we won't stick with them for long.
Instead, the author has explained to focus on the twelve vital strategies which help you to systematically grow in each key area, with which you can create a big impact for all your efforts. Whether you are in sales or marketing, this is a must-read book for you. Read it and you'll thank me later.
My favorite quote of Chet Holmes:
"The one who gives the market the most and best information will always slaughter the one who just wants to sell products or services."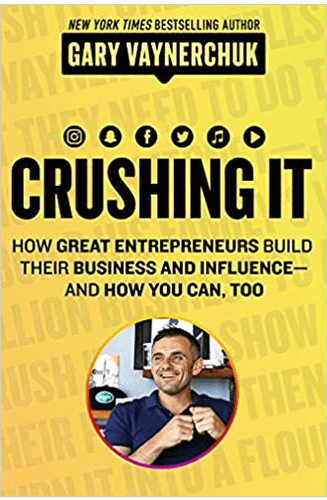 New York's Best Selling Author, Gary Vaynerchuk has explained comprehensively, how to leverage personal branding in his wonderful book. In this book, he has explained about effectively utilizing each social media platform to create a powerful personal brand.
He also added that one of the best ways to build your personal brand is to document what you do rather than create.
As a marketer, this book acts as a complete guide for you to accomplish a strong personal brand by using effective strategies. This is in fact the first marketing book that I read. It is amazing and you must read it!
My Favorite quote of Gary for you:
"Developing your personal brand is the same thing as living and breathing your resume."
Wrapping Up
I hope you will find this article helpful in finding the best marketing books to read. Honestly, I have not read most of these books myself but I'm intending to read these books (it is one of my targets for this year). These are the books recommended by my fellow marketers, mentors, and entrepreneurs I admire that's why I think you should read them too.
If you are into eCommerce and love reading books, you may also want to stay updated with the latest news and trends in the space. We have also curated a list of the best eCommerce blogs that you may want to check out next.