When you run an independent eCommerce store on Shopify, it becomes vital to choose the most flexible and comfortable payment gateway to handle and process large amounts of customer information.
By customer information, I mean the credit card details, phone numbers, addresses, and related sensitive information. Only if there is a secure payment platform, your customers will feel safe and proceed to the checkout process.
However, there are various factors that you must consider in choosing the best payment gateway for your Shopify store – like transaction fees, payment methods offered, integrations, etc.
Depending upon these factors, I've listed down the best Shopify payment gateways that you can readily use for your store to offer a seamless payment transfer experience to your customers.
So continue to read till the end to select the most suitable payment gateway for your Shopify store.
Let's get started!
Shopify Payments is a payment gateway exclusively owned by Shopify. If you enable Shopify payments for your store you need not rely on other third-party payment gateways.
However, Shopify Payments is accessible only to certain countries or regions like the US, UK, Canada, Germany, Japan, etc. If your country fits in that list, then you are eligible to connect your payment method to Shopify Payments. You can check if your eligibility for Shopify Payments here.
To integrate Shopify Payments for your store, you need to fill in two crucial details like employee identification numbers and banking details. Based upon your country/region, you might be required to fill in additional information.
One of the biggest benefits of using Shopify Payments is that it does not incur any transaction fee. The Shopify store owners can lower their credit card rates by choosing to upgrade with the higher Shopify plans.
An important point to highlight is that, before setting up the Shopify Payments, the store owners should decide the type of currency in which they wish to receive the payments. Only the Shopify store admins can do this process.
To select the currency type for your Shopify store, go to Settings → General, and select the most suitable currency type. If you wish to change the currency type after your first sale, you need to contact the support team of Shopify to help you with this.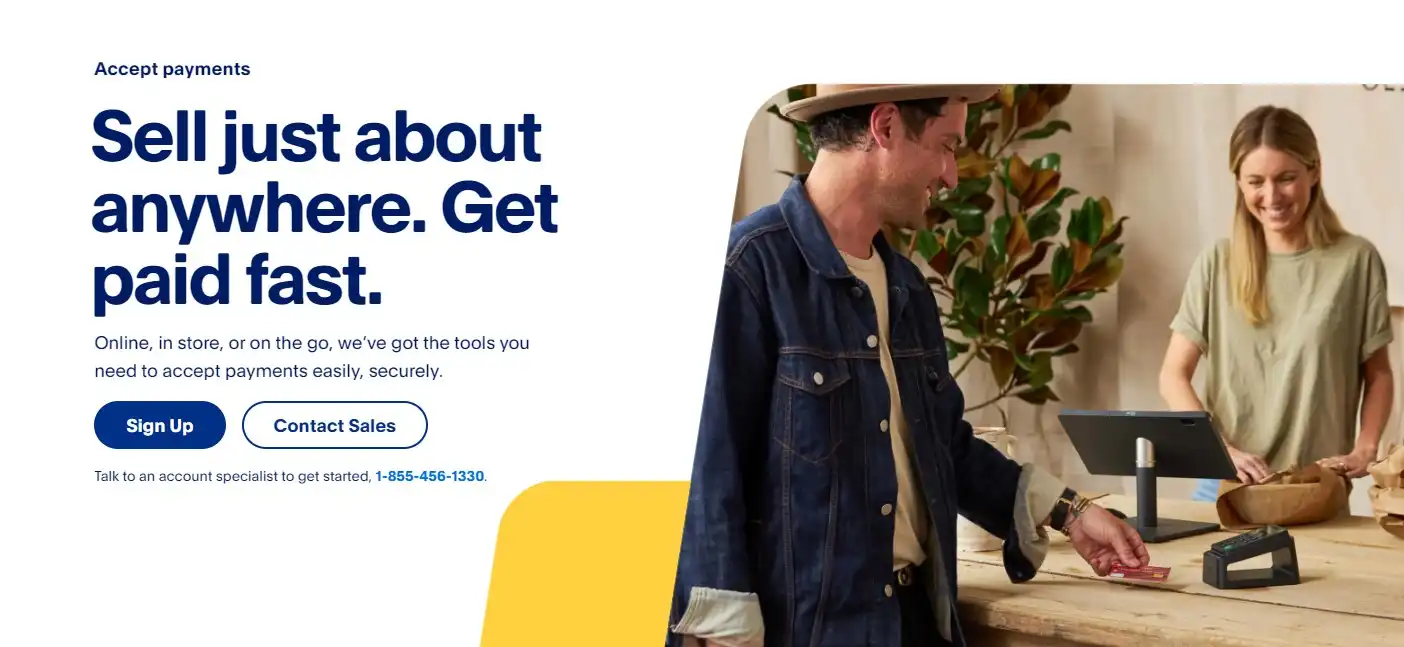 PayPal is the predominant Shopify payment gateway that is trusted and used by online merchants and consumers worldwide. With PayPal, customers can initiate payments using credit cards, bank account, buyer credits (applicable only for US/UK), or via Paypal balances.
As many individuals worldwide use Paypal, it is considered the best payment gateway option to integrate with your Shopify store. Once you've set up your Shopify store, you'll be provided with the Paypal express account, as it is the default payment gateway offered by Shopify.
Paypal offers a separate transaction fee for each eCommerce platform. However, the Shopify store customers will be charged with transaction fees which lie approximately between 1.9% to 3.4% when they choose to pay via Paypal.
When you use Paypal Express for your Shopify store, customers will be notified to create a Paypal account to proceed with their checkout. But for those customers who don't have a Paypal account, they can log in via guest mode and pay the cash using their credit cards.
Paypal, one of the leaders in the payment gateways, is available in more than 200 countries and supports 25 currency types. You can check if the payment gateway is available in your country here.
The seamless integration between Paypal and Shopify store is the most popular aspect as it offers broad capabilities like instant cart integration, wide customization options, online invoices, etc.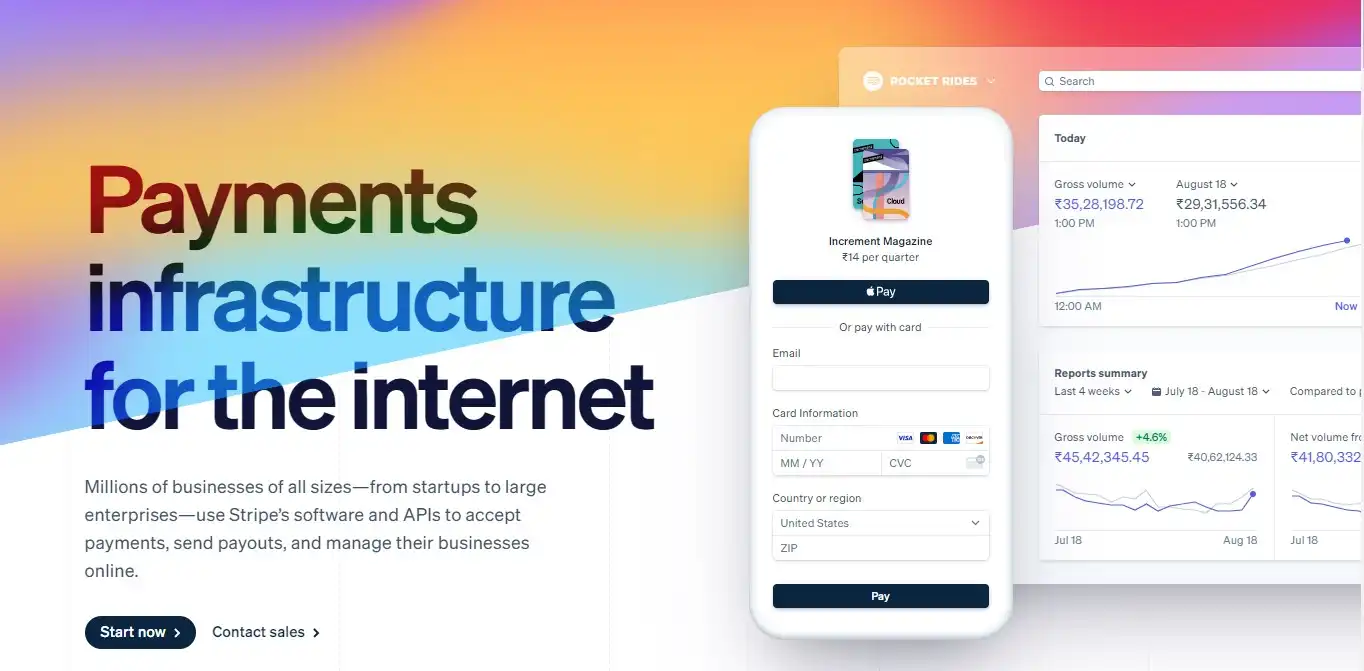 Stripe is another powerful payment gateway platform and is one of the most preferred choices by the Shopify store owners as it offers many tools to design your payment processing gateway ideally.
It is a cloud-based platform so it is very flexible, reliable and can host details of millions of customer's payment information.
Integrating your Shopify store with Stripe is relatively easy as you need to enter all your store credentials, credit card details, etc. Once this is done, you can connect Stripe to your Shopify store and offer your customers secured payment processing.
Stripe offers various payment options like credit cards, wallets, cash-based vouchers, etc, and also supports hundreds of currencies that aid all your customers across the globe to make payments instantly in your Shopify store.
And it incurs a fee of 2.9% plus $0.30 for each credit card transaction and this is charged based on a flat-rate structure.
Similar to Paypal, Stripe also enhances the checkout process by offering features like subscription billing, one-click checkout, mobile payments, etc.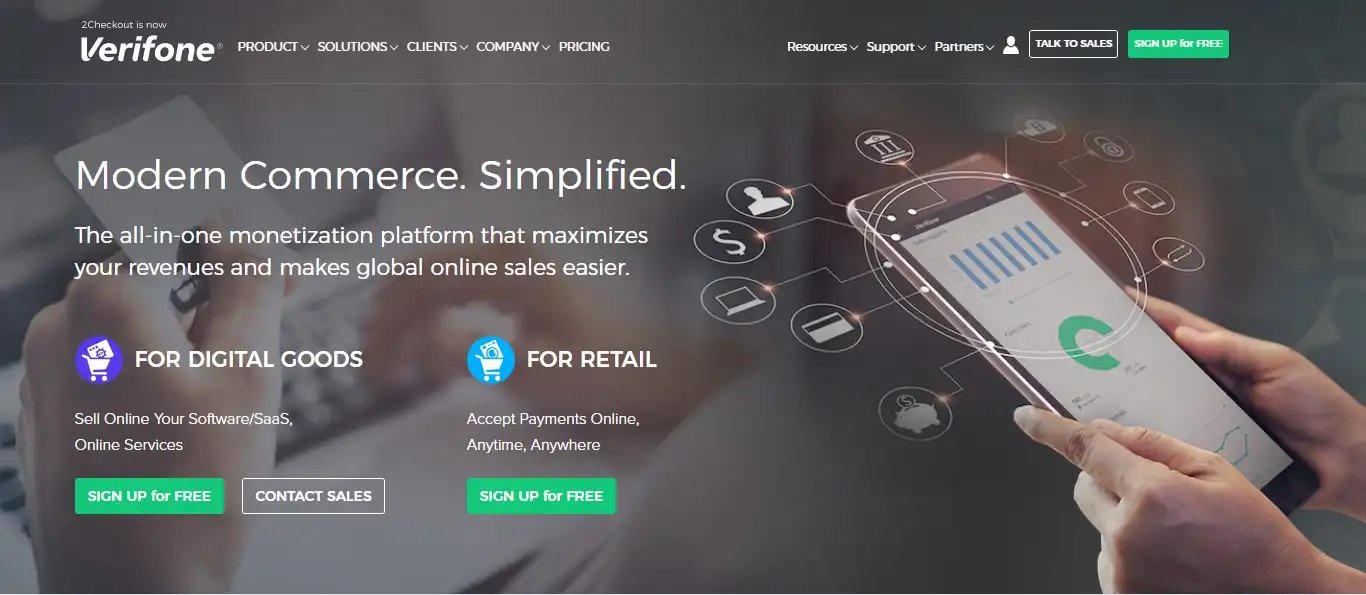 Do you feel exhausted in tracking the crucial details related to payment processing for your Shopify store? If yes, then 2Checkout is the one-stop destination for you.
2Checkout highly facilitates your store needs by offering excellent reporting and analytics tools to monitor your Shopify store's entire payment transaction details.
To integrate 2Checkout with the Shopify store, you must install the 2Checkout ConvertPlus Connector and implement the step-by-step instructions in an authorized manner.
2Checkout offers multiple payment methods like credit cards, debit cards, and PayPal. Also, this payment gateway platform is optimized for mobile devices and provides a localized checkout experience for your customers.
However, it charges a transaction fee of 3.5%+25p to 6.0%+45p. Payments processed from countries outside the US incur a 1% fee, which might change depending upon the country you run your Shopify store.
One of the interesting things is that you can create two types of carts, depending upon your Shopify store needs. A hosted cart is a standard cart that offers various templates that can be customized according to your requirements. An Inline Cart is ideally designed if your Shopify store has light product catalogs. This provides a rapid checkout process paving the way to boost your conversion rates.
Using this payment gateway, you can also sell subscription products for your Shopify store as it offers recurring payment services too.
Overall, 2Checkout is one of the most trusted and used by business professionals as it can process 87 different currencies in 15 languages, allowing your Shopify store to connect over 200 countries.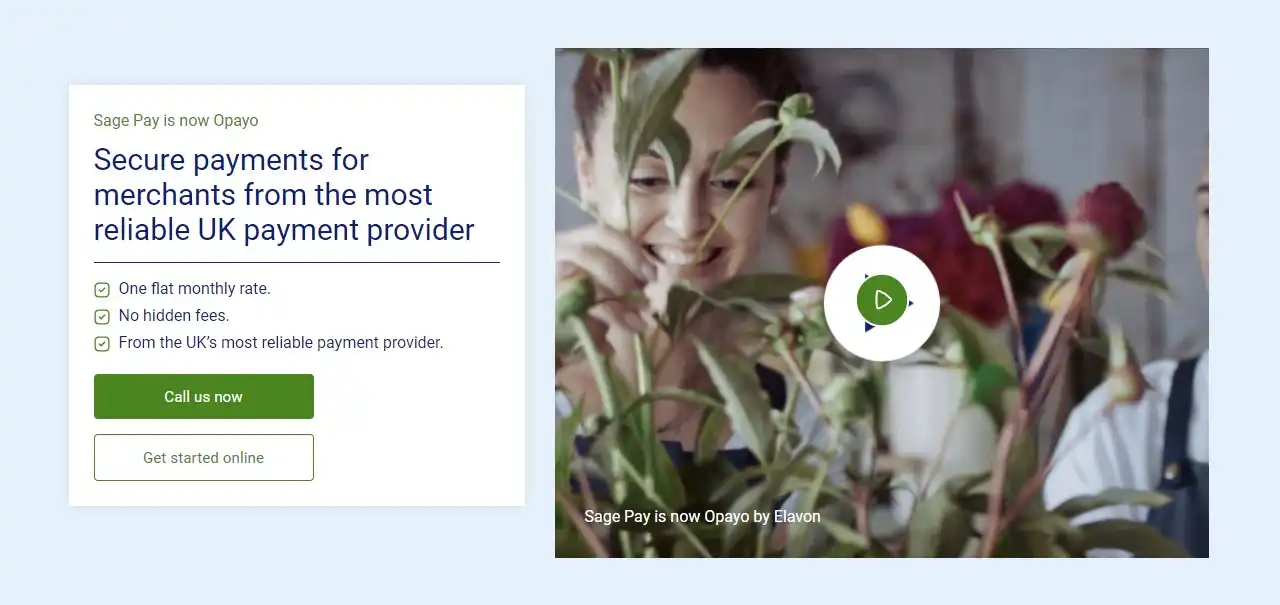 Formerly known as SagePay, Opayo is the best UK payment gateway platform that offers a user-friendly interface and accepts multiple payment currencies for your Shopify store to process payments worldwide.
It provides flexibility to your customers as it supports popular credit/debit card payments, including Visa and American Express. The integration process of Opayo with Shopify can be done quickly using Wallee. You can create a Wallee account and choose Opayo from the list of payment providers to connect with your store.
Apart from offering payment-related services, it also provides CRM integration. With this amazing feature, it becomes very easy to manage and control the complete customer details of your Shopify store.
Opayo incurs a transaction fee of 1.99% for credit cards and 40p for debit cards. If your customers are willing to pay via phone/mail as an alternative, it is absolutely possible as Opayo offers a powerful virtual terminal to process payments quickly.
I would highly recommend Opayo because it is reliable and works online almost every time so that your customers can purchase at any time. Also, it provides impeccable fraud screening tools for enhanced protection and security during payment processing.

Another popular UK-based payment gateway on the list is WorldPay. It is the most effective Shopify payment gateway platform as it processes 26 million transactions per day. You can connect with diverse customers as WorldPay operates in over 40 countries and accepts more than 120 currency options.
The integration process of WorldPay with the Shopify store is swift, and if you are planning to sell subscription-based products, Worldpay would be the best choice as it provides flexible recurring billing options.
It guarantees an amazing payment service for your store as it completely avoids redirects while processing payments.
Your Shopify store customers can pay using their Visa, Master Card, American Express, and JCB during their checkout process. However, to accept international transactions and mobile wallets for your Shopify store, you must upgrade to Gateway Advanced plan.
One of its most unique features is that it offers a risk management mechanism that automatically runs a series of verification processes on your customer's cards and will immediately decline the transaction if it appears to be a fake or fraudulent one.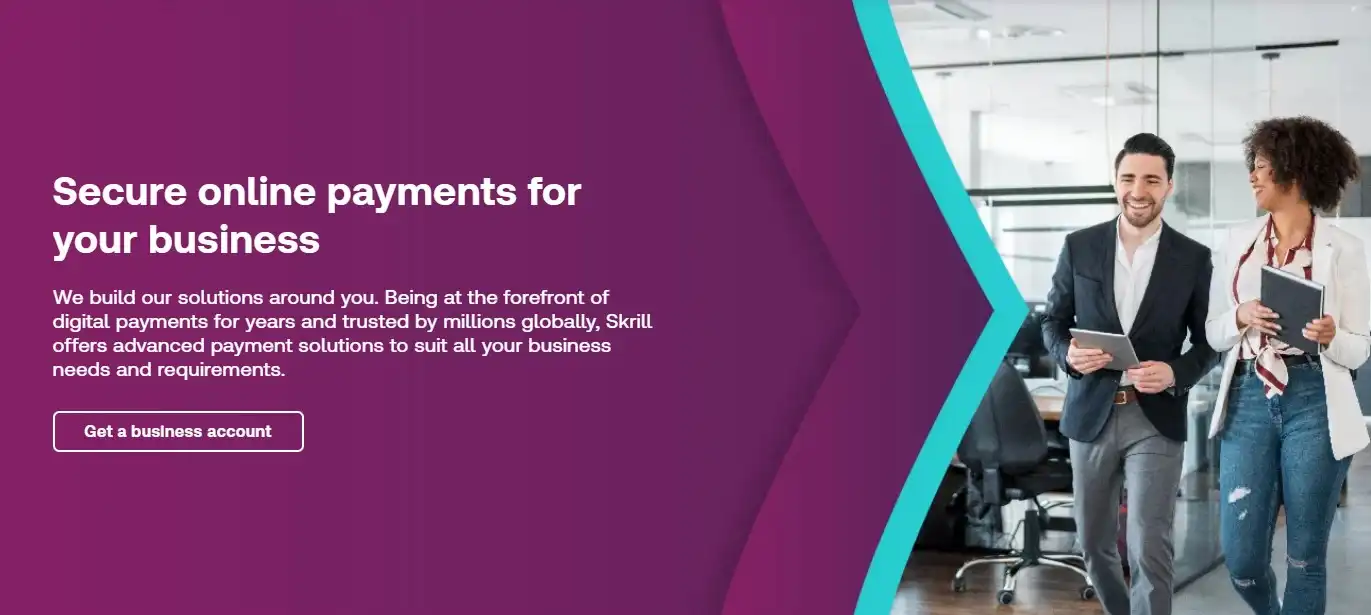 Skrill is the most popular payment gateway platform in the European markets. It allows you to accept payments for your Shopify store via credit cards, debit cards, and other suitable payment options.
It supports more than 40 currencies, and as a store owner, you can clearly visualize all the reporting and transaction status details.
When you accept Skrill as the payment gateway platform for your Shopify store, it incurs a transaction fee of 0.9% fee on debit/credit card transactions/prepaid + EUR 0.29 and 0.5% fees for Rapid Transfer fees + EUR 0.29. It also incurs a charge of 0.49 EUR/ transaction on the refund.
As it supports major card payment options like Mastercard, Visa, Maestro, Klarna, etc., your customers can seamlessly enjoy the checkout process.
Choose the best payment gateway for your Shopify store
The best payment gateway entirely depends on your customer base and the most preferred payment methods among your customers. You want to make sure that your payment gateway provides all the essential payment methods at a reasonable transaction fee.
In this article, I tried to mention all the best payment gateways you can use for your Shopify store. However, if you are considering accepting Bitcoin and cryptocurrency as payment on your site, you should check these articles –