Sports Jerseys are one of the high-demand products to sell online. It is a niche product and whether you want to cater to sports teams or their fans, you have the vast potential to generate sales and grow your business.
If you want to sell unique and customized sports jerseys, the easiest and most effective way would be to find a reliable print on demand supplier with high-quality sports jerseys.
To help you jump into this bandwagon, I have collated some of the best print-on-demand sports jersey suppliers you can consider for your business.
Ready? Let's get started.
Printify is one of the best print-on-demand companies with a wide collection of Sports jerseys and other sportswear. It provides a free design tool that enables you to customize Jersey designs as you want – just drag-and-drop the design elements or upload images, adjust color and you will be ready to sell.
With Printify, you will get access to a huge network of printing facilities and partners in the US, CA, EU, UK, AU, and China. So, whether you want to sell to your local customers or globally, you can select partners from your nearest facilities and Printify will ensure that high-quality products are delivered to your customers.
Key Features –
800+ unique product options
Up to 20% discount on all products
Easy to use, free designing tool
Free product mockup generator
Various color options available for sports Jerseys
All over printing options available for sports jerseys
Pricing Plans – Printify is free to use for up to 5 stores per account. However, if you want to add more stores and avail of up to 20% discount on products, you will have to opt for one of its paid plans, starting at $29/month.
Printful is probably the largest print on demand supplier in the market that provides everything you need to sell customized sports jerseys from your online store. It has a wide collection of sports jerseys and other sportswear in various colors, materials, and sizes.
It has a built-in design maker tool that you can use to easily design your sports jerseys and generate mockups to add to your store. It also allows you to order samples at a discounted price so that you can test the printing quality before selling.
Printful has in-house and partner printing facilities across the world and the best part is that you don't have to stick to one location to fulfill all your orders, Printful automatically assigns orders to the nearest fulfillment center based on delivery location. This way customers will not have to pay low shipping rates with faster delivery.
You should read our detailed Printful review to learn more about its features and functionalities.
Key Features –
300+ high-quality product options
Global printing and fulfillment centers
Offers 4 types of printing technique
Sports jerseys available in various colors
Built-in design maker and mockup generator tool
Allows sample ordering at a 20% discount
Supports automatic order fulfillment
Direct integration with Shopify, WooCommerce, and other major eCommerce platforms
24/7 customer support
Pricing Plans – Printful is free to use and you just have to pay on a per-order basis and extra fees for services like custom branding, packaging, etc.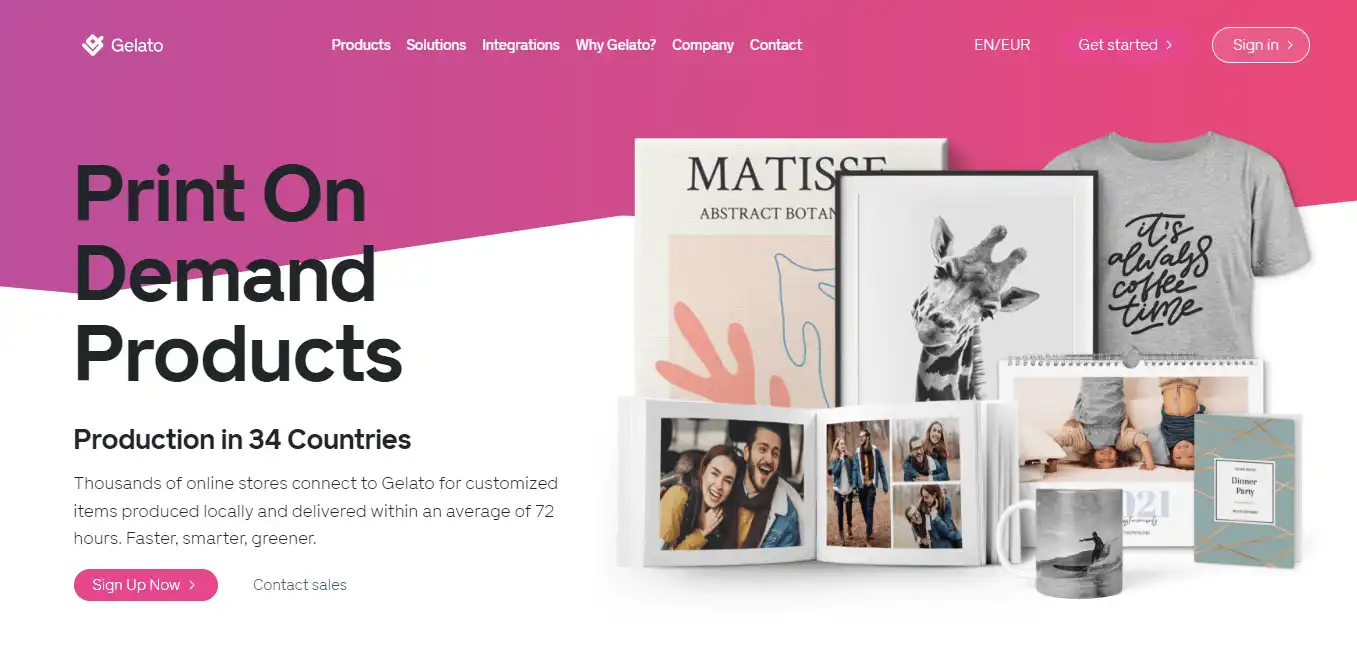 Gelato is another trusted platform that connects with reliable print-on-demand sports jersey suppliers with 100+ printing and fulfillment locations in over 32 countries. With such a vast network, it ensures faster product delivery to your customers anywhere in the world.
It has a wide collection of T-shirts, sports jerseys, and other sportswear that you can easily customize using its free designing tool and add to your online store. Its powerful integration with major eCommerce platforms like Shopify and WooCommerce enables it to automatically sync order details with suppliers and complete the order fulfillment on its own.
Key Features –
Superior quality sports jerseys
No minimum orders
Up to 50% monthly and bulk discounts
Up to 50% discount on shipping
Worldwide network of printing partners
Faster shipping and order fulfillment
24/7 customer support
Mobile app to track and manage orders
Pricing Plans – Gelato is free to use and you have to only pay for what you sell. You can also sign up for its paid plans, starting at just $14.99/month to get up to 50% shipping discounts, premium mockups, and other advanced features.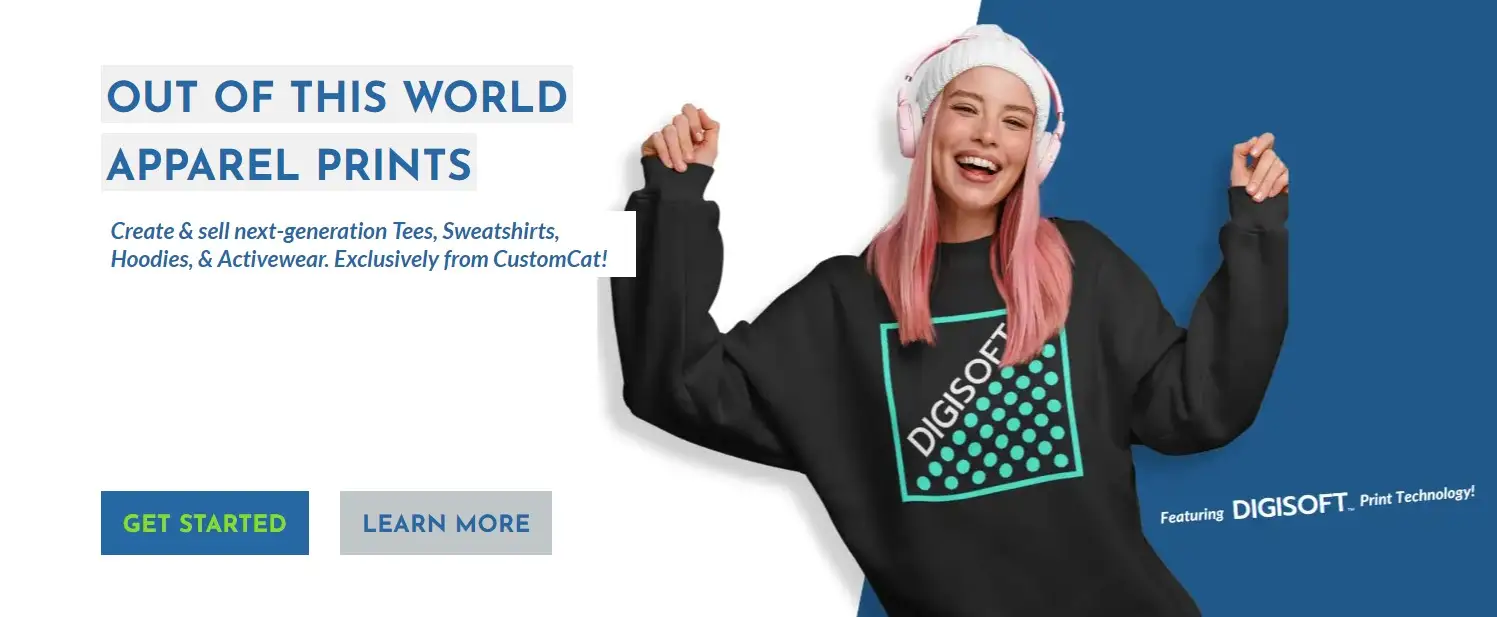 CustomCat is known for its high-quality print on demand activewear such as sports jerseys, sweatpants, T-shirts, and more. It is easy to use and provides complete fulfillment services from printing and packing to shipping orders.
You can find sports jerseys in different colors, types, and sizes under the Athletic Apparel category. Once you find the desired jersey, you have to upload your designs and customize the jerseys the match your requirements. After that, you can connect your online store and import the product to display in the storefront.
Once customers place an order from your store, CustomCat will automatically sync the order details, prints the products, and ship them to customers. And, the delivery duration can vary from overnight to 3-4 weeks depending on the delivery location.
Key Features –
100+ product options
A wide range of sports jerseys is available
Uses DIGISOFT print technology for Sports Jerseys
Offers volume discounts
Offers up to 40% discounts on all products
Easy integration with Shopify, BigCommerce, and other platforms
Pricing Plans – CustomCat is free to use and you have to pay only for the products you will sell. However, with paid subscription plans, you can claim 20% – 40% discounts on all products. The plan starts at just $30/month with a 60-day free trial.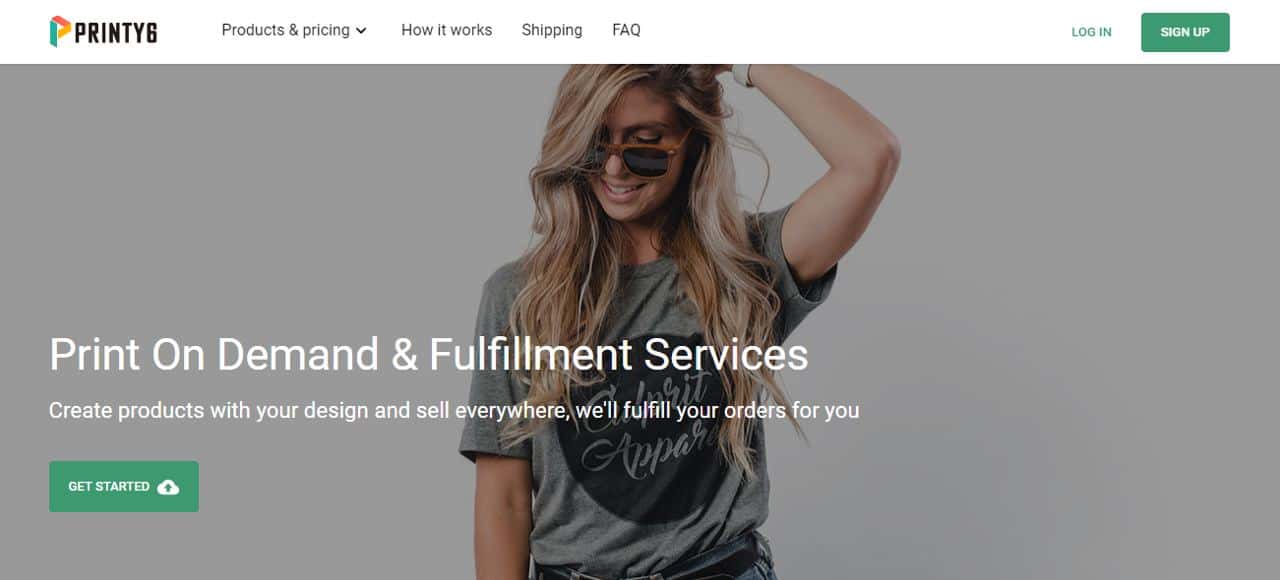 Printy6 is another apparel-focused print on demand and fulfillment service provider with a good collection of sports jerseys and other sportswear products. It provides a powerful designing tool in which you just have to upload your design pattern and customize how you want it to be printed on your jerseys.
By using Printy6, you just have to create your product once, add them to your store and the rest will be taken care of by their team. From printing, and packaging to shipping on time, everything will be handled by Printy6 on your behalf. You can also opt for custom packaging with your brand logo, washing labels, and personalized notes to create a unique experience for your customers.
Key Features –
Wide range of apparel products for POD
Professional product mockups
No minimum quantity requirement
discount for bulk purchase
Supports direct integration with Shopify & Etsy
Pricing Plans – Printy6 is free to use and you have to pay only after you sell products, without any upfront cost.
Wrapping Up
Print on demand is one the best eCommerce business models for anyone to sell customized products without any upfront investment in warehousing or inventory management. However, since it is easy to start, you will have many competitors out there.
So, you must provide unique product designs to stand out in the market. Sports Jersey is an excellent product choice to start a print on demand business. You can target consumers in all age groups or specific ones and offer them the best-quality Jerseys that can wear to support their teams.
I hope this article helped you find a reliable POD supplier for such products. Now it is your turn to choose a supplier that can fulfill your business requirement and start selling. If you are looking for more product ideas to add to your store, you should check our list of the best print on demand products to sell.