Analytics is an important aspect of every business to make data-backed decisions for their growth. Whether it is to introduce a new product in the market or determining the most potential market to target for the next venture, you need analytics data.
And, when it comes to online businesses like eCommerce sites, collecting analytical data has to be on top of your priorities. This can help you make calculated decisions to –
Optimize your site for better conversion
Find more winning products for your customers
Create effective marketing strategies
Curate more relevant content
You can make such decisions only if you have access to accurate data to analyze and gather valuable insights out of it.
So, to collect all the data related to your customers and visitors, you will need to deploy a few analytics tools on your website to track user behavior and other performance metrics.
This is why, in this article, I will show you some of my favorite and the best analytics tools for eCommerce businesses.
Here are the top eCommerce analytics tools and software we will be looking into –
Google Analytics
CrazyEgg
Kissmetrics
Woopra
Omnisend
Now, if you are ready, let's get into details.
Google Analytics is a free web analytics software for eCommerce which provides numerous tools to track, measure, and analyze your data. For merchants, Google's enhanced eCommerce offers complete analysis and reporting of marketing, economic performance, products, and much more.
It gives detailed reporting on shopping analysis such that you can analyze product page views, reasons for cart abandonment, and much more. It also lets you understand which product lists deliver high conversions, enabling you to optimize your merchandising strategy to drive sales.
Feature Highlights –
It allows you to measure the internal and external marketing efforts that support your products.
According to that data, you can find which devices bring in the most traffic and optimize your eCommerce site.
It clearly shows which pages on your eCommerce site the users have spent more on and the pages with a high bounce rate.
You can understand and analyze the critical frictional areas where your users drop off so that you can modify them to create a smooth buying journey.
2. CrazyEgg – Website Heatmap Analytics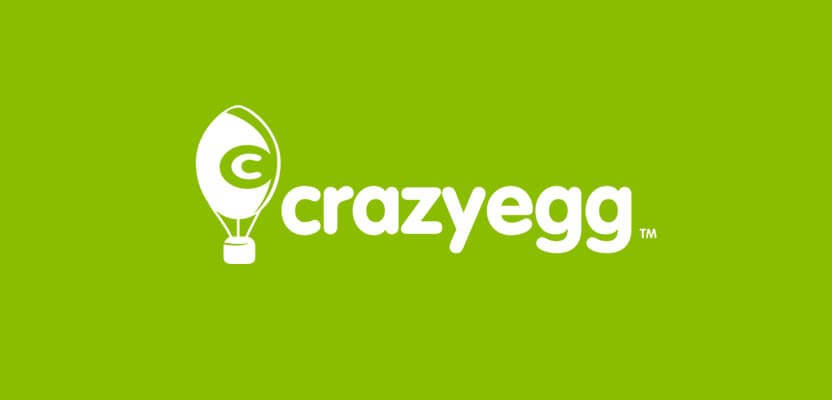 CrazyEgg is the best heatmap analytics software that enables you to analyze user behavior and helps you optimize the user experience for better results. You can significantly measure your customer behavior via heatmaps, session recordings, and A/B testing that unlocks potential insights that make your online store a better place for customers.
You can visually analyze the hottest (active) and coldest (inactive) elements on the website with heatmaps. Using this data, you can analyze your customer interaction and optimize the placement of the CTA button. Also, with site recordings, you can view the customer journey, which gives you cues on why they abandon without purchasing products.
Feature Highlights –
It offers filters to find specific recordings on your pricing page, sign-up flows, specific features, etc.
It offers an A/B testing page editor that lets you optimize your site design, images, copy to achieve more conversions.
You can track the traffic of your ad campaigns with confetti that shows where the visitors are clicking on your pages.
It provides a list report which shows the breakdown of the number of clicks on your webpage to view the behavioral insights.
3. Kissmetrics – Advanced Website Analytics
Kissmetrics is a feature-rich eCommerce analytics tool that tracks advanced metrics to optimize every element of your site. If you ideally want to improve your ROI and the lifetime value of your customers, then Kissmetrics will be my best recommendation for you.
It gives the best solutions to all your unanswered questions, enabling you to uncover deep insights about your customer population. A huge plus is that you can view a 360° picture of your funnel, displaying the drop-off points, entire buying journey, conversion rates, etc. With this, you can identify the navigational obstacles and remove them immediately.
Feature Highlights –
You can see your most viewed products, those added to the cart, and purchased products.
You can view the sales and revenue generated based on different categories, device types, traffic sources, campaigns, etc.
It offers data that shows the percentage of searches that ended in a purchase.
You can identify the customers who haven't purchased from you for the last three months and retarget them to bring back.
4. Woopra – Customer Journey Analytics
Woopra is a comprehensive eCommerce analytics tool that lets you track, analyze and optimize customer touchpoints. It enables you to build journeys to identify frictions in customer experiences, implement retargeting campaigns that help in delivering a luxurious shopping experience.
One of the exciting things about Woopra is that you can deeply analyze why customers abandon their carts. Also, you can view which feature drives the highest engagement with your customers, which enables you to optimize them for sustained long-term revenue.
Feature Highlights –
It allows you to monitor bugs and errors so that you can proactively clear all the issues.
You can send triggered text messages to your customers when it's the right time to purchase.
It allows you to filter reports based on origin, platform, behaviors, devices, and much more.
You can identify the different oaths or channels from which customers reach out to your eCommerce store.
5. Omnisend – Customer Intelligence Analytics
Omnisend is one of the best eCommerce marketing software that offers customer intelligence tools, inbuilt analytics tools, which come at no additional cost to its marketing plans.
The customer intelligence tools provide insights on customer retention, product analytics, funnel performance, and customer life cycle stages. This enables you to determine where your prospective and existing customers drop off and thus take the required measures to optimize its performance.
Above all, as Omnisend provides omnichannel marketing solutions, using such robust analytics data, you can create more targeted customer segments for emails, SMS, and push notifications. To learn more about Omnisend marketing features, you should read our in-depth review on the platform.
Feature Highlights –
It provides intuitive visual reports that guide you towards impactful marketing opportunities.
You can generate targeted segment lists in one click and receive relevant tips to improve your metrics based on the analytics data.
The lifecycle stage map provides data on your customer base health and enables you to identify the top segments that need re-engagement.
It provides data on customer retention rate, enabling you to adjust your retention strategy to improve performance.
Wrapping Up
In a world powered up with numbers, it becomes necessary for businesses to avoid making assumptions and make decisions backed by data.
And as an eCommerce entrepreneur, by using the best eCommerce analytics software, I'm sure that once you start gathering data and make decisions based on that, your growth potential will be unveiled.
I hope this article helped you pick the best analytics tools for your eCommerce site. If so, do follow us on Twitter @ecomsutra and stay updated with everything happening in the eCommerce sphere.