The subscription business is one of the profitable eCommerce business models that ensures recurring revenue and increases repeat purchases for your online store.
If you are planning to start a subscription business or add subscription features to your existing WooCommerce store, you will need a powerful subscription plugin.
A WooCommerce subscription plugin adds all the essential functionalities & features you need to create subscription options and collect recurring payments from your store. So, to help you find the right one for your store, I have picked some of the best WooCommerce subscription plugins and reviewed them.
In this article, we will look into each subscription plugin. But before that, let me show you some of the essential features that you should look for in your plugin.
Key Features of WooCommerce Subscription Plugins
There are several subscription plugins you can use for your WooCommerce stores, but to pick the right one, you must know the features you want in it. So, while choosing a subscription plugin, here are some of the features you should look for –
Supports product subscription – You want a subscription plugin that allows you to create a subscription for the kind of products/services you sell; not for content or email subscription. You should be clear about it.
Customization flexibility – The plugin should allow the creation of the type of subscriptions you want to offer without any restrictions. Whether you want to offer a free trial, charge sign-up fees, or add multiple renewal interval options, you should be able to do it with your subscription plugin.
Payment gateway compatibility – If you are already running a WooCommerce store, you want the subscription plugin to be compatible with your existing payment gateway or provide support for custom integration with your local payment gateways.
Automatic renewal billing – Once a customer subscribes to a plan, they don't want to manually renew it every time. So, make sure your subscription plugin allows you to enable automatic renewal billing from subscribers.
Theme compatibility- If you already have a WooCommerce store, you want to make sure the plugin is compatible with your current theme. If available, try the free version of the chosen theme to check its compatibility before investing in it.
Automatic email notifications – Subscribers want to be notified every time their subscription is renewed or if there are any changes to the subscription status. So, make sure to pick a subscription plugin that allows you to send automated email notifications to customers.
Customer subscription management – You must allow customers to make changes to their subscriptions on their own. Whether they want to cancel, skip, or renew their subscriptions, they should be able to do it from their account page.
Beyond these features, you also want it to fit within your budget. So, make sure you go through our chosen WooCommerce subscription plugin to find the one that matches with your requirements.
Top 5 Subscription Plugins for WooCommerce
In this section, I will walk you through some of the best WooCommerce subscription plugins, highlighting their key features and pricing so that you can easily find what you need for your business.
Here are our top 5 WooCommerce Subscription Plugins –
Now, let's dive deep into each plugin.

YITH is another trusted developer with a powerful WooCommerce Subscription plugin that provides complete flexibility to customize the subscription plan per your business needs. This plugin is available to download for free, but for complete access to its features, you will need its premium plugin.
This subscription plugin enables you to create unlimited subscriptions for all kinds of products and services available in your store. It allows you to offer different types of discounts on your subscription plans to boost sales and increase repeat purchases.
Key Features –
Create subscriptions for physical and digital products
Create tier-based variations for your subscriptions
Allow customers to manage subscriptions from their account page
Offer free trials or charge sign-up fees for subscriptions
Offer discounts on sign-up or recurring renewals
Provides dashboard with detailed sales report
Seamless integration with major payment gateways, including Stripe & PayPal
Pricing Plans – YITH charges $199.99/year for its premium version. You can also download its free version for a trial.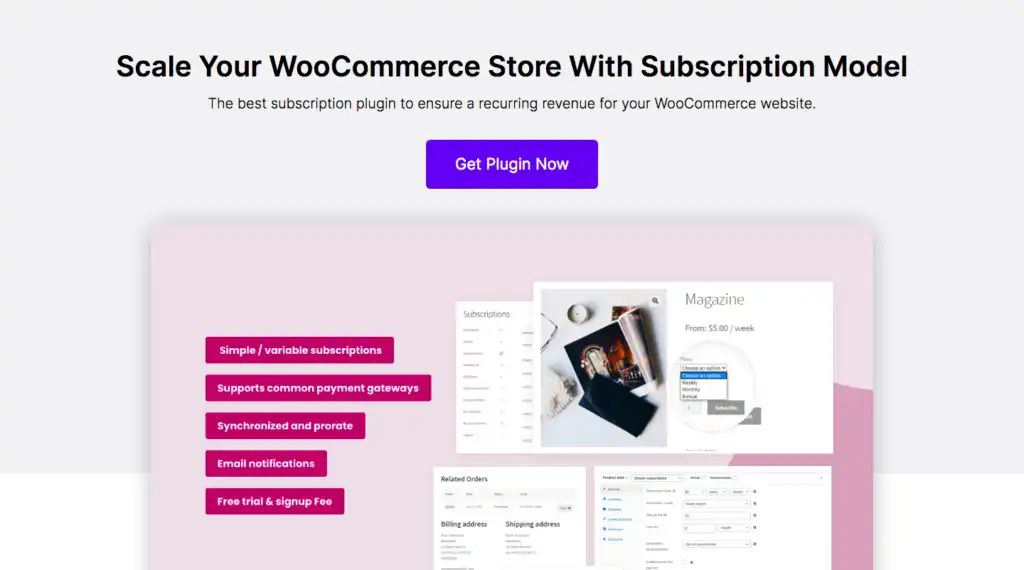 This WooCommerce subscription plugin is arguably the best one that enables you to easily create subscriptions for your products. Using this plugin, you can set up subscriptions based on recurring fees, length, delivery frequency, and other attributions, allowing you to customize the subscription options as you want.
WooCommerce subscriptions plugin by WebToffee allows you to offer a free trial and recurring discounts on every renewal, which can be effective for you in reducing churn rates.
Key Features –
Supports subscriptions for both physical and digital goods
Set up renewal interval and expiry for each subscription
Supports PayPal & Stripe payments
Send automated email notifications to subscribers
Create subscriptions in multiple languages
Allow customers to manage their subscriptions
Pricing Plans – WebToffee offers a single site license for the plugin at $89/yr and 5 site license at $129/yr.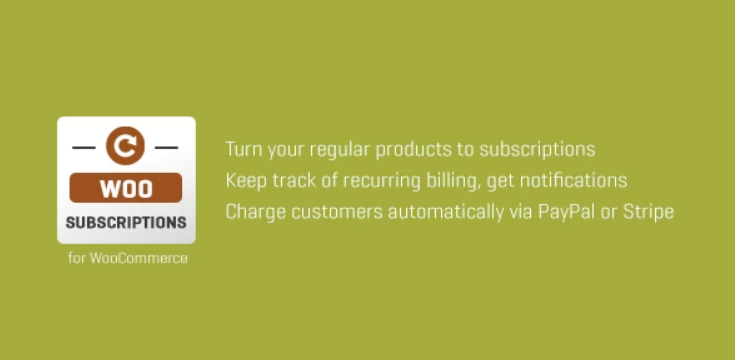 With over 7,000 sales, Subscription is the best-selling WooCommerce subscription plugin on CodeCanyon. It adds subscription functionalities to your WooCommerce store and allows you to create subscriptions for both physical and digital products.
Using this plugin, you can set payment cycle, free trial length, subscription length, and a signup fee for all your subscription plans. And, it comes with two built-in payment gateway extensions that enable you to collect recurring payments automatically via Stripe and PayPal Express Checkout.
Key Features –
Supports semi-automatic billing and fully automatic billing
Send regular email notifications to subscribers
Charge a signup fee in addition to the recurring fees
Set trial period and max subscription duration
Fully compatible with Stripe & PayPal
Pricing Plans – Subscriptio is available on Envato and is priced at $69 for a regular license and an additional $24 for 12-month extended support.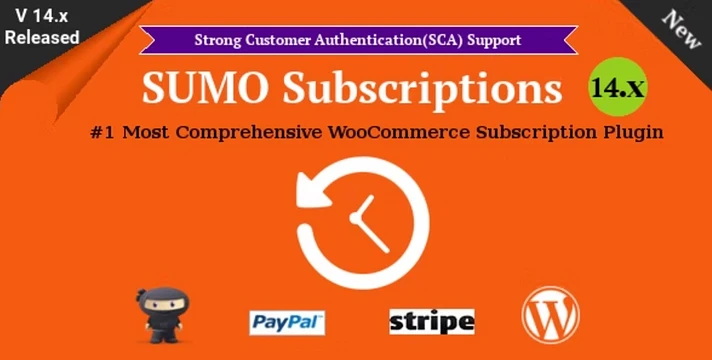 Sumo Subscriptions is another powerful subscription plugin for WooCommerc, available on CodeCanyon. It is a feature-packed plugin that allows you to create subscriptions for single and bundled products.
In fact, unlike other plugins, with Sumo Subscriptions, you can allow customers to create subscriptions for any product available in your store, even non-subscription ones.
This plugin supports several payment gateways, including Stripe & PayPal to collect automatic subscription renewal charges. It can also send multiple payment reminder emails to subscribers to ensure higher renewals.
Key Features –
Create subscriptions for any kind of products
Offer bundled products subscriptions
Allow free & paid trials with reduced charges
Allow customers to choose their preferred renewal frequency
Allow customers to manage their subscriptions themself
Compatible with PayPal & Stripe for automatic renewal charges
Send automated renewal reminders via email
Compatible with any WooCommerce theme
Create discount coupons for sign-up fees and renewals
Pricing Plans – Sumo Subscriptions are available on Envato at $49/year for a regular license with 6-month support.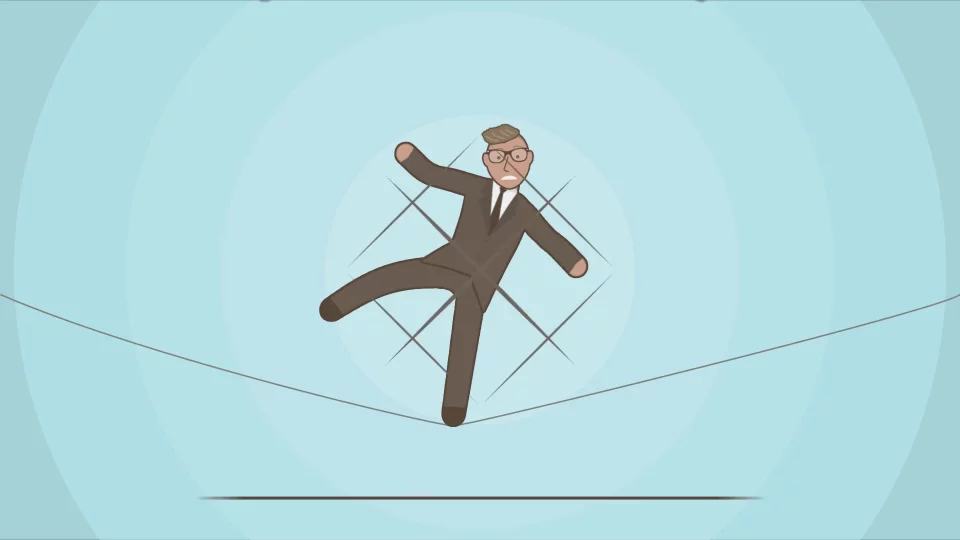 WooCommerce Subscriptions is a premium subscription extension offered by WooCommerce itself. It is a simple plugin with all the essential features you need to sell subscriptions from your store.
Using this plugin, you can create subscriptions for physical, and digital products and services. And, charge automatic renewal fees using any of the 25+ supported payment gateways.
Key Features –
Create subscriptions for any product or services available in the store
Offer free trials for a set duration
Charge sign-up fees in addition to Subscription charges
Automatically offer discounts on monthly renewals
Customers can manage their subscriptions
Send automated email updates on subscription status
Pricing Plans – WooCommerce charges $199/yr for this subscription plugin.
Choose the best WooCommerce subscription plugin
The subscription business model is very lucrative and with WooCommerce, you can easily create a free online store with subscription features. However, choosing the right subscription plugin that fits into your business model is crucial for the success of your business.
In this article, I walked you through some of the best WooCommerce subscription plugins with their feature highlights. Using these plugins you can easily turn your existing WooCommerce store into a subscription platform with a clear user interface for your customers.
All the above-listed subscription plugins are perfect to sell subscriptions for any kind of product and service you offer on your website. Be it, physical, digital, or services like laundry, window cleaning, etc., you can easily set up subscription plans for your customers.
Finally, I hope this article helped you find the most suitable subscription plugin for your WooCommerce store. If you are new to WooCommerce and looking for more guides, here are a few hand-picked articles you might want to read next –