Subscription business models are nothing new, of course, but they've undoubtedly seen a boom in recent years: in fact, the subscription economy has grown a staggering 435% in the last decade, with customers valuing their convenience and cost-saving capacity and retailers recognizing the benefit in generating more customer loyalty and consistent revenue.
Nowadays, the subscription model significantly impacts eCommerce, with many online retailers shifting to a subscription-based offering to take advantage of the benefits and grow their business.
If you're an eCommerce retailer looking to move to a subscription model or start your own eCommerce subscription business, it could be a lucrative avenue.
In this article, we'll delve into the eCommerce subscription business model, looking at the benefits of starting one and the steps you'll need to take to do so. We'll also explore a few exciting ideas for the eCommerce subscription business.
Ready? Let's get started.
What is an eCommerce subscription business?
The eCommerce subscription business is an online business model in which an eCommerce company provides an ongoing product or service to subscribers in return for a regular fee, rather than offering one-off purchases — though, of course, it's possible for eCommerce businesses to offer a combination of both.
eCommerce subscription models typically fall into one of three categories:
Curation: the curation model generally comes in the form of a monthly subscription box, whereby a subscriber receives a tailored selection of products direct to their door each month (this could include a selection of beauty products, such as Birchbox, or a tasty meal kit from Simply Cook).
Replenishment: the replenishment model enables customers to automate the process of ordering commodity items. Programs such as Amazon's Subscribe & Save offer the convenience of daily replenishable products such as razors, nappies, or pet food delivered regularly.
Access: the access model isn't based on physical products but offers membership-only perks in return for a subscription fee. This could mean exclusive access to discounts and offers, early access to new products, or premium delivery options (as with Amazon's Prime membership program).
Advantages of eCommerce subscription business
If you're thinking about creating an eCommerce subscription business, there are several compelling reasons why it's a good idea. From your bottom line to your brand's reputation, launching a subscription model comes with several benefits, including:
Recurring revenue: generating a consistent and reliable monthly revenue means more efficient cash flow management since your monthly incomings and outgoings will stay pretty steady. It also means you can budget more effectively.
Increased customer loyalty: one of the key benefits of subscriptions is that it encourages customers to form a long-term relationship with your brand. They become loyal advocates, which means there's an increased likelihood of referrals and opportunities to upsell.
Better inventory management: in a traditional eCommerce business, managing stock levels can be challenging due to unexpected demand spikes (or drop-offs). However, with subscriptions, your inventory cycle is more predictable, meaning it's easier to manage and cost-efficient.
Reduced acquisition costs: it's well known that acquiring new customers is far more expensive than retaining existing ones. Therefore, a subscription business model often significantly impacts your profit margins, as the costs associated with acquiring new business are dramatically reduced.
6 Steps to Start a Subscription Business
When it comes actually to building an eCommerce subscription business, there are several steps to consider. From determining your product offering to building a pricing strategy, you'll need to clearly understand how your subscription business model will work.
So, going forward, I will walk you through every step of starting a subscription business from scratch. Let's get started.
Step 1: Determine your niche
First, to set up an eCommerce subscription business, you need to determine what type of products or services you'll offer your customers.
Choosing the right niche is crucial as it builds the foundation of your subscription – you don't want to pick any niche with high demand, but you have no experience or knowledge about the products & services.
So, to make this decision, you must understand your target market to identify the gap you can fill with your experience and resources.
Additionally, you'll want to consider the following factors to choose an ideal niche –
Target audience – You need to determine the ideal customers for your subscription offers. The best way to do so is by creating a buyer persona that defines their pain points and how your offerings can solve them, along with other data such as age, gender, location, etc.,
Market size – You don't want to enter a market with low demand where the scope of growth is limited. So, ensure you analyze the market size for your chosen market niche.
Competitors – Chances are there must be existing players in the market offering similar products and services. You need to analyze them to understand if you can offer anything better than what's already available in the market.
Once you have researched and found a niche that aligns with your interest, it's time to move to the next step.
Step 2: Create your pricing model
The next step is determining how much you will charge and what pricing model you will use. There are several pricing models available for subscription businesses that you can consider.
Here are the most popular ones I have seen yet –
Flat pricing
Tiered pricing
Quantity-based pricing
Volume-based pricing
Now, you can't just pick one of the pricing models and get your business live. There are many factors that you must consider while determining the right pricing model. These factors include –
Costs: these include fixed and variable costs for products, shipping, branding, etc., So you should budget carefully to determine how to be competitive while driving a healthy profit.
Competitors: what prices are your competitors offering? You'll need a competitive pricing model to ensure your offerings can compete.
Market positioning: is your product or service on the 'budget' end of the market, or is it more premium? Your pricing strategy should reflect this.
So, make sure to keep these factors in mind when thinking about your pricing strategy. You'll also need to be adaptable to economic factors such as cost of living rises and market shifts such as competitors adjusting their prices.
Moreover, if you can't decide on the best options, you can always A/B test different pricing models to find out which plan works the best for your customers.
Step3 : Choose an eCommerce platform
An essential part of creating an eCommerce subscription business is selecting the right eCommerce platform for your online store. The design and functionality of your site is fundamental to driving engagement and conversion, and your platform is key to both of these elements.
There are thousands of eCommerce platforms in the market, but not all are suitable for subscription businesses. So, while choosing your eCommerce platforms, make sure to consider these factors –
Ease of use: Pick an eCommerce platform where the installation process is straightforward, and the interface is easy to navigate.
Customization: Do you love to design your website? If so, choose a platform that gives you complete control over website design.
Scalability: If you have bigger ambitions to grow your subscription business, you don't want to be stuck with a platform that doesn't support it. Either choose a platform that allows a smooth transition to other eCommerce platforms or the ones that offer better scalability options.
Integrations: The eCommerce platform should seamlessly integrate with your subscription management software, shipping, marketing, and other tools.
Budget: Most platforms offer a range of pricing plans depending on your needs. Make sure you get all the features you need within your budget.
Based on these factors, Shopify can be an ideal platform for you to start a subscription business. It is easy to use and provides everything you need to set up an online store. To learn more about it, you should read our comprehensive Shopify review.
Further, you can also refer to our list of the best subscription eCommerce platform to explore other reliable solutions based on your business model and requirements.
Step 4: Choose a subscription management software
Finally, once you have defined the pricing model and decided on the eCommerce platform for your subscription business, you need to use a subscription management software that enables you to –
Be completely flexible with your pricing strategy.
Deliver a smooth checkout experience with multiple payment gateways.
Supports integration with your eCommerce platform and other tech stacks.
Chargebee is one such subscription management software you can consider for your business. It supports different types of pricing models and provides you with advanced features to manage your subscribers' data seamlessly. 
For more options, here are few articles that you should check based on your chosen platform –
Step 5: Set up Order Management System
One of the advantages of a subscription model over a typical buy-as-you-go eCommerce operation is that it makes order management more efficient, as you can easily predict monthly demand based on current subscribers and growth rate.
Still, you may face a few unexpected peaks and troughs. This is why you need a proper order management system that ensures neither your existing subscriber nor new ones get disappointed with delayed product delivery.
An effective order management system can streamline the order fulfillment process from order placement to delivery at the doorstep. You'll want your order management system to do –
Records & collect order data
Integrates with your suppliers & vendors
Automate inventory management
Automate order fulfillment (shipping & tracking)
Seamless return & refund management
Provides detailed analytics reporting
There are many order management software that you can use for your business or choose individual software to configure your system.
Here are a few hand-picked lists that you may want to check –
Step 6: Market your business
You can't just set up your website and expect customers to find it out. Instead, you'll need to market it effectively across different marketing channels where your target audience is available.
Using the buyer personas you have created, you should have identified the best marketing platforms to reach your target audience. Based on that, create a comprehensive marketing strategy that includes both organic marketing and paid advertising.
You can offer free trials and introductory discounts in your marketing campaigns across these channels to drive traffic to your website and add new subscribers to your list.
Let's look at some of the effective marketing channels to promote early-stage eCommerce subscription businesses –
Social media marketing – Most internet users spend over 2 hrs of a day on social media. So, you must include it in your marketing strategy. However, it is important that you identify the best platform where your ideal customers spend their time.
SEO – People usually start their purchasing journey with a Google search. So, you want to rank for the right keywords on SERPs to ensure people find you. SEO is a long-term strategy, which ultimately saves you money on paid ads and drives high-quality traffic to the site. You can follow our eCommerce SEO guide to learn more.
Paid Ads – Apart from organic search engine ranking and social media posts, you should also invest in paid campaigns on Google search ads, Facebook, Instagram, and other channels to reach your target audience with the right message to entice them to subscribe.
Influencer marketing – The best way to boost brand loyalty and attract high-quality customers is by partnering with influencers from your niche. You can collaborate with them to create content around your products to encourage their followers to subscribe to your services.
Email marketing – Once you start getting subscribers, email is the best way to stay connected with them and keep them updated with offers, discounts, and other information.
Want to dive deep into these marketing channels and other strategies? You should check out our guide on eCommerce marketing strategies.
4 Best Ecommerce Subscription Business Ideas
Now that we've understood what an eCommerce subscription business is, what the benefits of creating one are, and how to get one up and running, let's explore some ideas for your eCommerce subscription business.
There are myriad opportunities, of course, but we've picked out four areas that could be a lucrative avenue for your subscription business.
1. A book club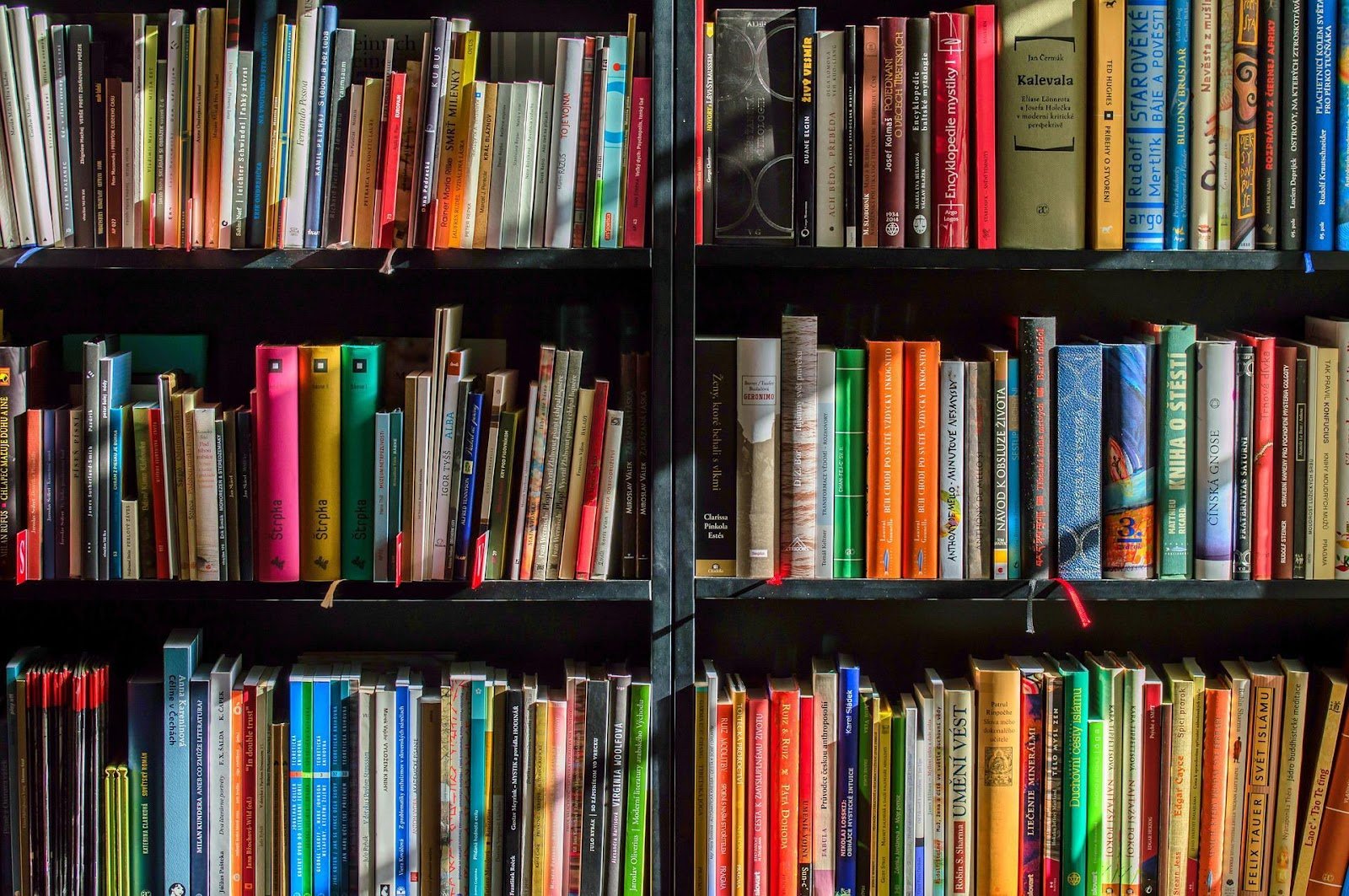 Many of us rediscovered our love of reading during the enforced time spent at home during the height of the pandemic, and book subscriptions are becoming increasingly popular in the world of eCommerce. Avid literature enthusiasts receive a secret novel (or novels) each month, and it's a great way to encourage referrals by creating a sense of community.
To ensure readers receive a book they're sure to love, personalize their experience by asking them questions about their interests, passions, and even some of their favorite books and authors before they sign up.
The Beautiful Book Company is a great example of this: their subscribers receive a gift-wrapped, specially handpicked book every month.
Top tips for a book club subscription business –
Make it personal: ensure your subscribers receive carefully curated titles to their interests.
Create a community: encourage readers to share their thoughts with other book club subscribers.
Focus on niche titles: offer something they're not likely to stumble across on the supermarket shelves.
2. Baby products
The first few months of a baby's life can be stressful for its parents: you're constantly on the go, up at all hours, and seriously lacking sleep. Anything that can reduce the burden on a parent at this stage is a godsend, and a subscription box filled with essential baby care products means no late-night dashes to the shops to pick up necessities like nappies or baby food.
Of course, your baby subscription box doesn't have to include just the everyday essentials: you might opt to include baby clothes and nightwear, toys, books, or learning materials, which make them great for gifting.
You could even create a combined 'mother and baby' subscription box and include a little something for mum, like some relaxing bath salts or a pamper kit.
Top tips for a baby care subscription business –
Focus on convenience: new parents have enough to worry about, so ensure their subscription service is flexible, reliable, and low maintenance.
Make it giftable: baby subscription boxes can make great gifts for expectant or new parents, so ensure you include a 'gifting' option.
Don't forget mum: subscription boxes that cater to mother and child are increasingly popular, so include this as an option.
3. Pet care
This is an excellent example of the replenishment model, which reduces the burden of having to go out and buy necessities by having them delivered to your door each month (or as regularly as you need them).
Pet care products (such as pet food, vitamins and supplements, grooming supplies, and even toys and accessories) fit this model perfectly, as they're an unavoidable and essential purchase for pet owners.
Pet subscriptions need to be highly tailored for them to work: pets come in all shapes and sizes, with varying needs and preferences. So, ensure your subscription model enables pet owners to create a personalized plan perfectly suited to their furry friend. Tails.com, for example, lets you create tailored recipes for your dog.
Top tips for a pet care subscription business –
Offer a wide range: pets can be picky when it comes to their food, so make sure there are plenty of options to ensure they're kept full and happy.
Keep it varied: if you're offering dog toys, for example, switch it up each month to keep them (and their owners) engaged.
Personalize it: pets are beloved members of the family, so keeping it personal by adding their name to their subscription box is a nice touch.
4. Health food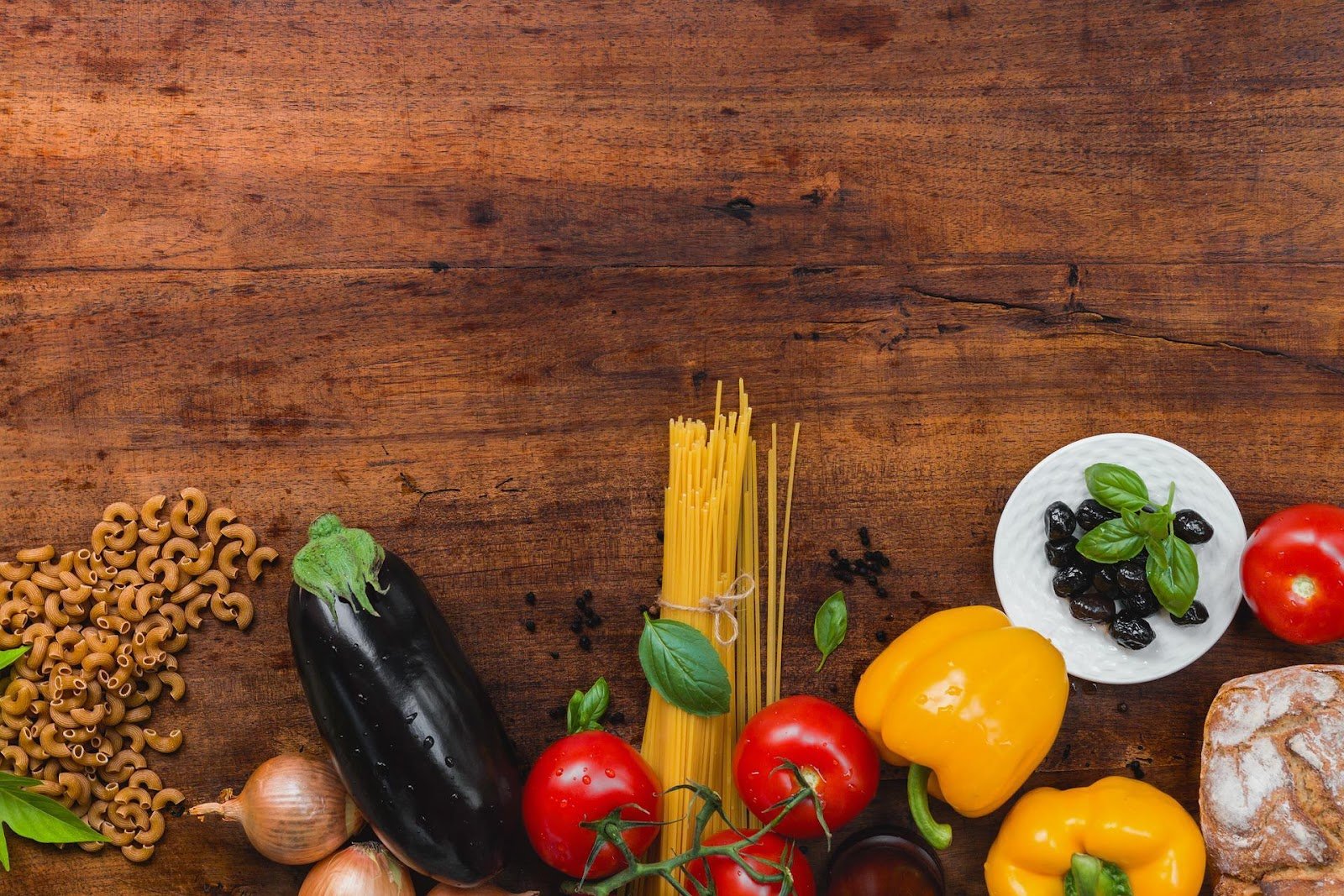 Many of us would like to be healthier, not only for our own peace of mind but for the benefit of the planet, too. There's also been a steep rise in the popularity of vegetarian and vegan diets over the past few years. In fact, the vegan industry is expected to be worth more than $24 billion by 2026, so focusing on the healthy food subscription market could be a lucrative decision.
Many healthy food subscription boxes, such as Mindful Chef exist already, so you'll need to find a USP to stand out in a crowded market. You could focus specifically on the growing vegan market, for example, or offer healthy meals for families with young children. You could even sweeten your offer by including cookbooks and recipe cards.
Top tips for a healthy food subscription business –
Use fresh ingredients: your subscription box should include fresh ingredients that are ideally locally sourced.
Offer variety: it's the spice of life, so keep it varied by offering different ingredients and recipes.
Keep it simple: subscribers want healthy meals that are easy to make, so don't make your recipes over challenging or complicated.
Ready to Start your Ecommerce Subscription Business?
The subscription business model is a rising trend in the eCommerce space as it gives a steady revenue for brands and allows customers to try variations in products without purchasing at a full cost.
If done right, it is a win-win model for eCommerce brands and consumers. So, whether you are already running an online store or planning to start one, you must consider this business model.
Now, let's recall the steps to start an eCommerce subscription business with a checklist –
Determine your niche
Create your pricing model
Choose an eCommerce platform
Choose a subscription management software
Set up order management system
Market your business
Finally, if you decide to start an eCommerce subscription business, I hope this guide helps you stay ahead of others and build a perfect subscription business.