Whether you launched a new eCommerce business or looking for ways to scale your existing online store, you need the best marketing tools in your arsenal to implement an effective marketing strategy.
And, there are tons of tools available in the market, making it hard for you to find the right marketing tools for your business. That's why we did the leg work for you and reviewed the top eCommerce marketing tools to help you choose the right set of tools for your business.
If you are ready, let's get started.
Omnisend is a robust marketing automation software, which enables you to deliver an omnichannel shopping experience via multiple channels, including email, SMS, and push notifications.
It lets you automate the entire customer journey by creating automation flow, from the welcome series and cart recovery to post-purchase campaigns. The best part is that Omnisend comes with pre-build automation flows and templates for email and SMS campaigns that you can quickly customize using its drag-and-drop editor.
With a built-in content segmentation feature and dynamic content block, Omnisend enables you to offer personalized discount codes and product recommendations to your customers based on their shopping history and other demographic attributes.
Further reading –
In eCommerce, you don't want to rely entirely on paid campaigns to drive traffic to your website. You also want to invest in an effective SEO strategy to rank higher on search research for relevant keywords and generate more sales.
This is where Semrush comes into the picture. It is a powerful SEO tool that can help you identify your target keywords and optimize your website for a higher ranking on Google.
With Semrush, you can also do competitor analysis – you can view their backlinks and track their PPC performance and organic keywords, which enables you to find better opportunities to grow your website traffic.
Further reading –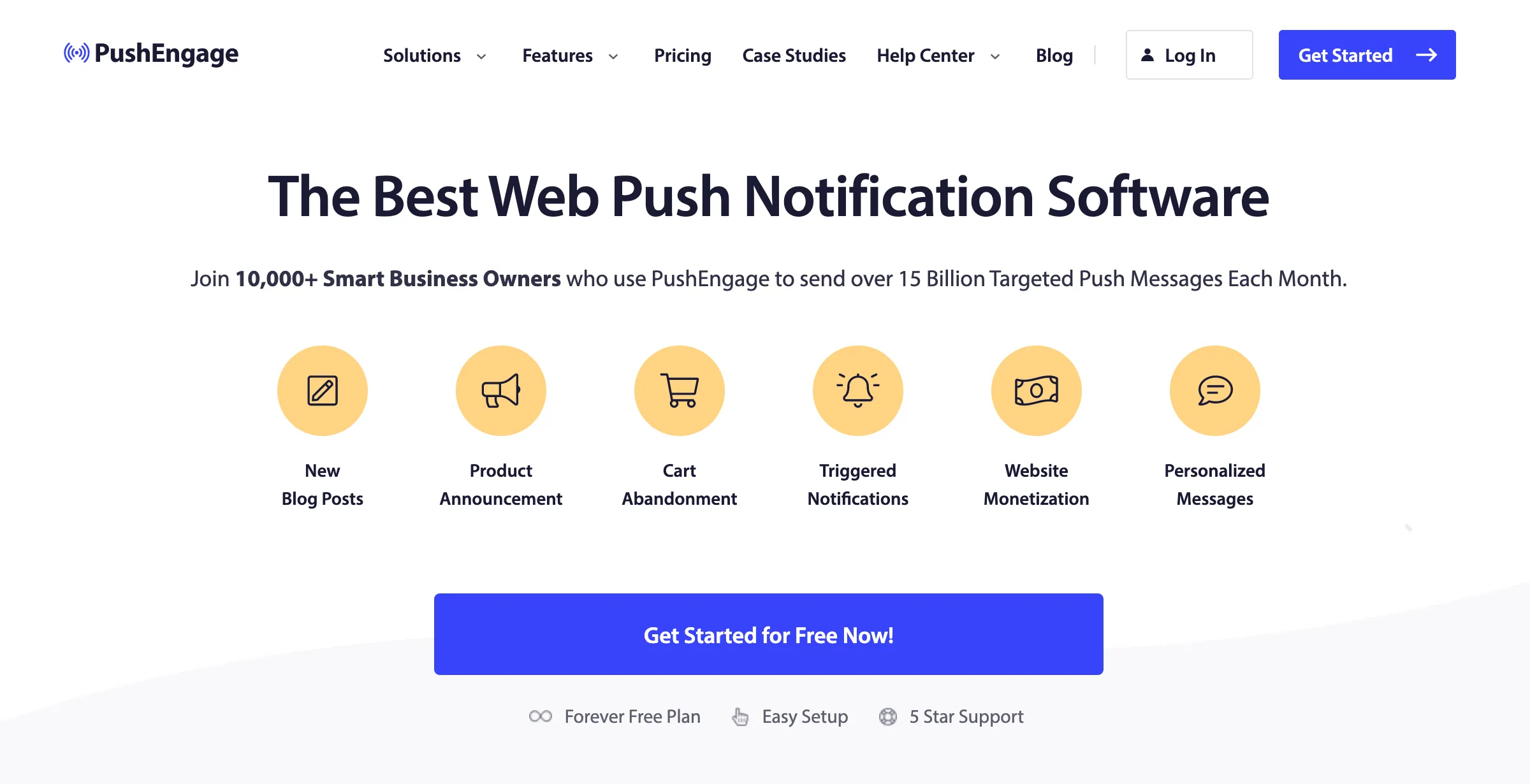 If you use email marketing software other than Omnisend but want to implement push notifications to your eCommerce website, PushEngage could be the right choice.
It is one of the best web push notification software, which allows you to send time-sensitive messages like sales offers, limited discounts, and more. With PushEngage, you can send automated card-abandonment alerts to boost sales and conversion.
The best part of using PushEngage is its simple and intuitive interface which makes it super easy for anyone to leverage this powerful marketing channel to generate more sales for their stores.
Further reading –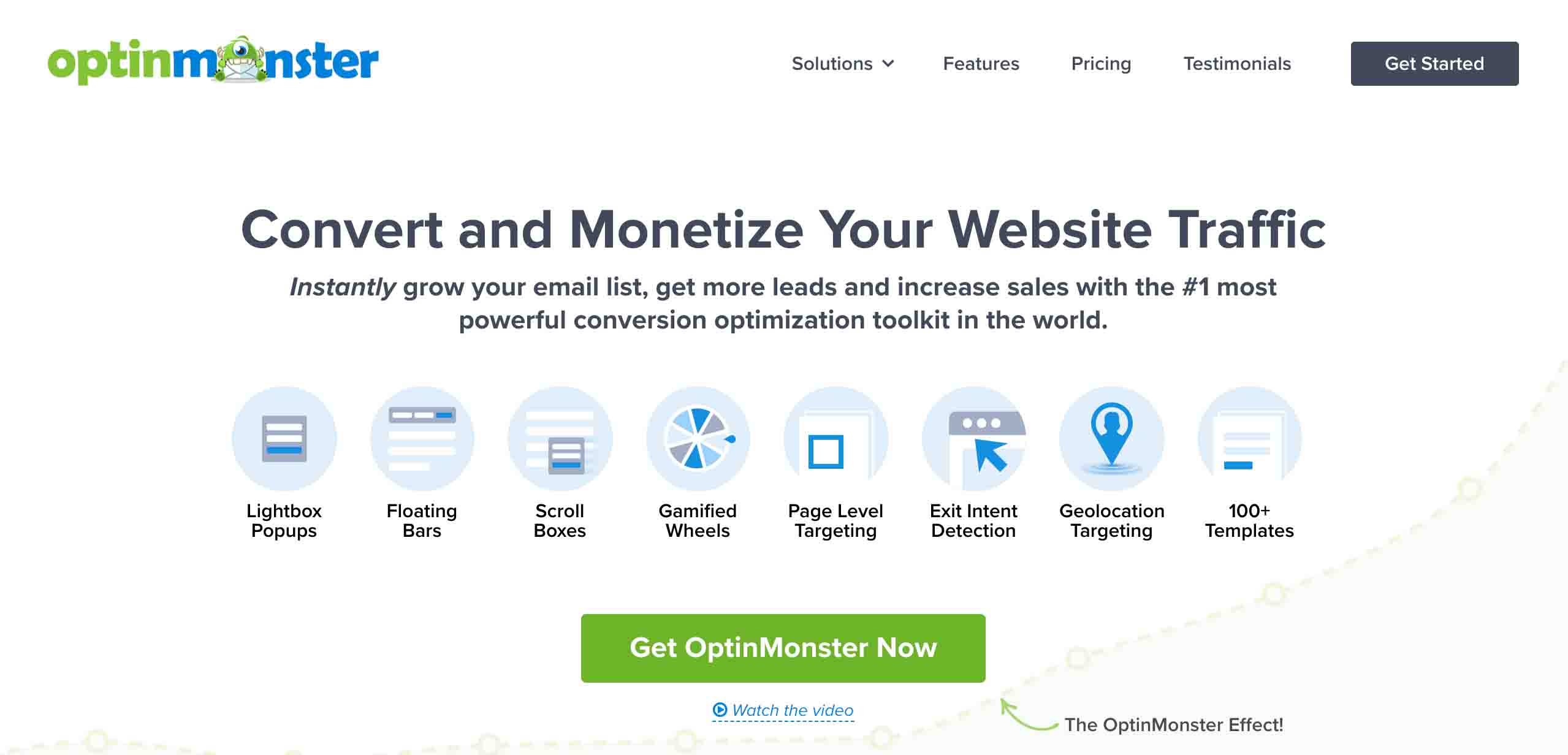 Although Omnisend offers a built-in pop-up builder tool, it is not as advanced as OptinMonster. If you want to display a unique message to your visitors to build your email list and boost conversions, you may want to try it.
OptinMonster enables you to make the best use of onsite retargeting by displaying personalized messages with unique discounts, offers, and product recommendations based on the real-time user behavior on your website.
OptinMonster comes with 100+ pre-made templates, which can quickly customize using its drag-and-drop builder. It even allows you to add a countdown timer on the popup and target visitors based on geographic locations.
Further reading –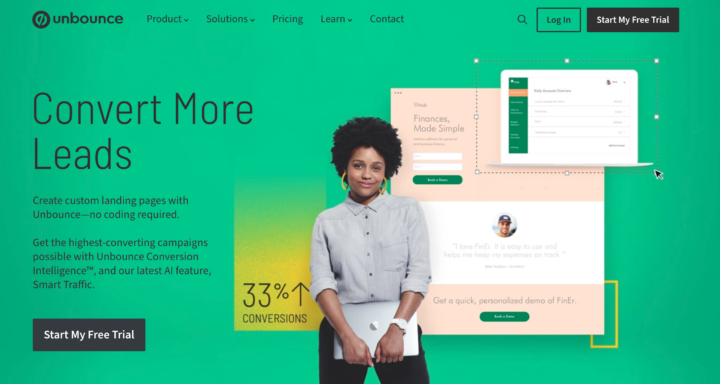 Whether you run email campaigns, Facebook ads, or Google Shopping Ads, you don't want to direct your potential customers from ads to the homepage or product pages.
Instead, you want to drive them to campaign-specific landing pages specifically designed to convert your target audience into customers. This is where you can consider using Unbounce, one of the best landing page builders.
It enables you to quickly create landing pages using its drag-and-drop editor or customize one of its 100+ high-converting templates.
The best part of using Unbounce is it allows you to add a personalization factor to your landing pages. You can add dynamic content blocks on your landing pages, which change based on the search intent of the visitors, which results in a higher conversion rate for PPC campaigns.
Further reading –
Stamped.io is a powerful eCommerce marketing tool that enables you to leverage the power of customer reviews and loyalty reward programs to win more customers.
With Stamped, you can add trust value to your online store by gathering customer product reviews after completing the purchases and enabling you to display them across your website.
You can also start an attractive loyalty program to reward customers for taking positive actions such as completing a purchase, submitting product reviews, social sharing, and more. This helps you build lasting-relationship with consumers and build a loyal customer base.
Further reading –
A referral program is a powerful eCommerce marketing strategy that you may not want to ignore. The fact is that people trust the products recommended by someone they trust – no level of advertising can match that.
So, if you want to leverage this word-of-marketing tactic for your eCommerce business, ReferralCandy would be the perfect tool for you. It lets you set up a referral program and automatically send rewards for every successful referral.
ReferralCandy has a built-in fraudulent detection system, which helps you identify suspicious transactions and self-referrals. This saves you money and increases ROI by driving quality new customers to your online store.
Further reading –
Sprout Social is a powerful social media marketing tool that enables you to publish, schedule posts, manage reviews and engage with audiences across multiple channels from a single dashboard.
Sprout Social goes beyond social media management and helps you drive sales by sharing product information directly to social media linking back to your store pages. If you are a Shopify merchant, it lets you link your customers to their social profile in Sprout to view their order history and provide customer support via social media.
Apart from these, Sprout Social has a robust social listening and analytics reporting system which helps you collect data and gather insights to understand your customers and analyze performance across profiles. Further, you can use these data to improve your marketing strategy.
Further reading –
Canva is a free design tool that lets non-designers create attractive visual marketing content with its drag-and-drop builder. You can use it to create social media posts, ad copies, infographics, feature images, etc., without any design experience.
The best part of using Canva over other designing tools is its collection of thousands of customizable templates, icons, and fonts, which lets you create anything quickly per your requirements.
In addition to social media content, Canva also has templates for popular marketing collaterals such as brochures, flyers, posters, and more.
Providing excellent customer support is crucial for eCommerce brands to build trust with target consumers. People will not buy from you if they can't reach you for support before and after the sales.
That's why customer support should be part of your eCommerce marketing strategy, and you can implement it effectively with Gorgias. It is an eCommerce helpdesk software that lets you interact with customers via email, live chat, social media, phone call, and SMS – from a single unified dashboard.
The most interesting thing about Gorgias is that it lets you respond to your potential customers asking about products on your social media ads and posts. This helps you boost engagement and increase the conversion rates of your marketing campaigns.
Further reading –
Choose Best Ecommerce Marketing Tools
Choosing the right marketing tools for your eCommerce business depends significantly on your eCommerce platform. You want to ensure that the platform is compatible with your preferred marketing tools or offers built-in features.
After that, it all comes down to your skills and the tools you need to implement your marketing strategy. In this article, I talked about the tools you can easily integrate with most of the popular eCommerce platforms, drive traffic, engage customers, and grow your business.
I hope this article helped you pick the best marketing tools for your eCommerce business. If so, please share with your fellow entrepreneurs and marketers to help them make the right choice.