Do you need help increasing your eCommerce sales? If so, this article is for you.
Before we dive into the nitty-gritty of tips and strategies to increase eCommerce sales, you first need to understand that the most impactful thing that can help you grow your eCommerce business is TRUST.
If consumers trust your brand, they will prefer your products over other brands and even purchase repeatedly. And to build that trust, you need to focus on the quality of products, customer services, shopping experience, and everything that can impact their purchasing decision and brand loyalty.
So, keeping this in mind that the underlying objective behind every tip and tactic we will discuss should add trust value to your brand. Because the logic is simple – the more people trust your brand name, the higher your sales will grow.
That being said, in this article, I have gathered some of the best ways that successful brands use to boost their eCommerce sales and grow their business.
So, if you are ready, let's get started.
1. Create an Effective Conversion Funnel
First things first, you need a conversion funnel to guide your potential customers through the buying process, from getting to know your brand to complete a purchase.
A well-designed eCommerce conversion funnel defines a clear and easy-to-follow path that you can use to provide a high-converting user experience and marketing communication such that it helps them move forward toward completing their purchasing journey.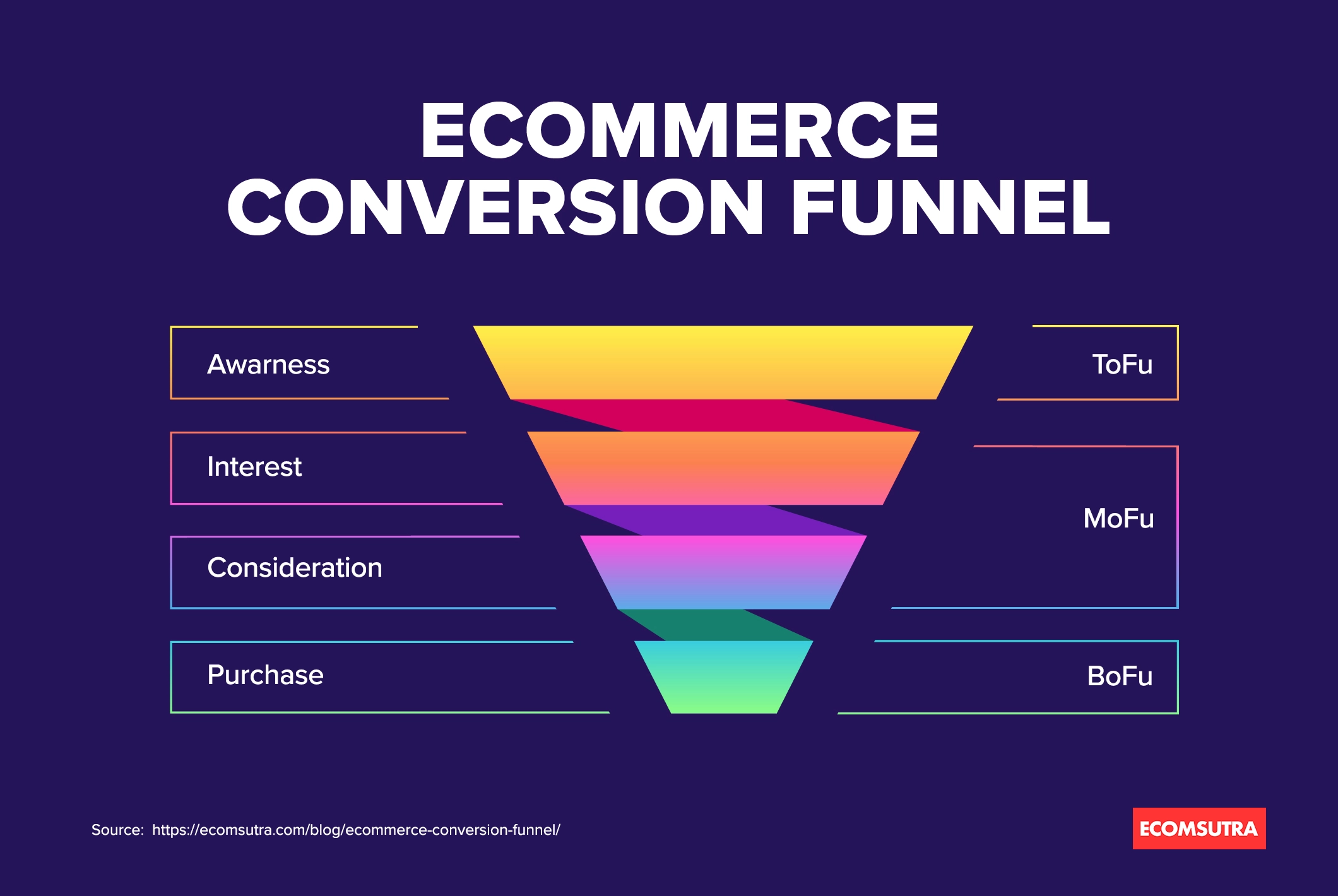 Moreover, with an effective conversion funnel, you can track and analyze how users interact on your website and identify problem areas that might be causing drop-offs. This way you can fix the issues and optimize your website for better conversions.
For more details, you should read our complete guide on creating an impactful eCommerce conversion funnel.
2. Offer Excellent Customer Support
One of the underrated aspects of many eCommerce businesses is their customer support system. They don't invest in providing exceptional customer service because of this they tend to lose a lot of potential sales.
Even though online shopping has become easier, customers can have some queries related to products or might need your assistance in choosing the right products. This is where active customer support can go a long way in building trust and winning their loyalty to your brand.
So, if you want to increase your eCommerce sales, you should put this on priority and improvise your customer service. For starters, you can start by offering live chat support and extend it gradually to a chatbot, email, and social media.
Further reading –
3. Provide Faster Shipping Durations
Because of the eCommerce giants like Amazon, customers expect fast delivery times when shopping online. And, by displaying faster shipping durations, you are making it easier for them to receive their orders quickly and conveniently.
Also, when you display faster shipping duration and meet their expectations, you can build trust and earn their loyalty to your brand, which will eventually lead them to shop more from your online store.
If you are offering free shipping which is probably slow, you can offer faster delivery options at extra cost, which will not cost you anything but might get you a new customer for your store.
4. Display Great Product Images
Product images are the lifeline of an eCommerce business and you must not compromise on their quality. While shopping online, customers can't touch and feel your product – they can just visualize your products. So, you have to make sure that the images are of high quality and visually appealing.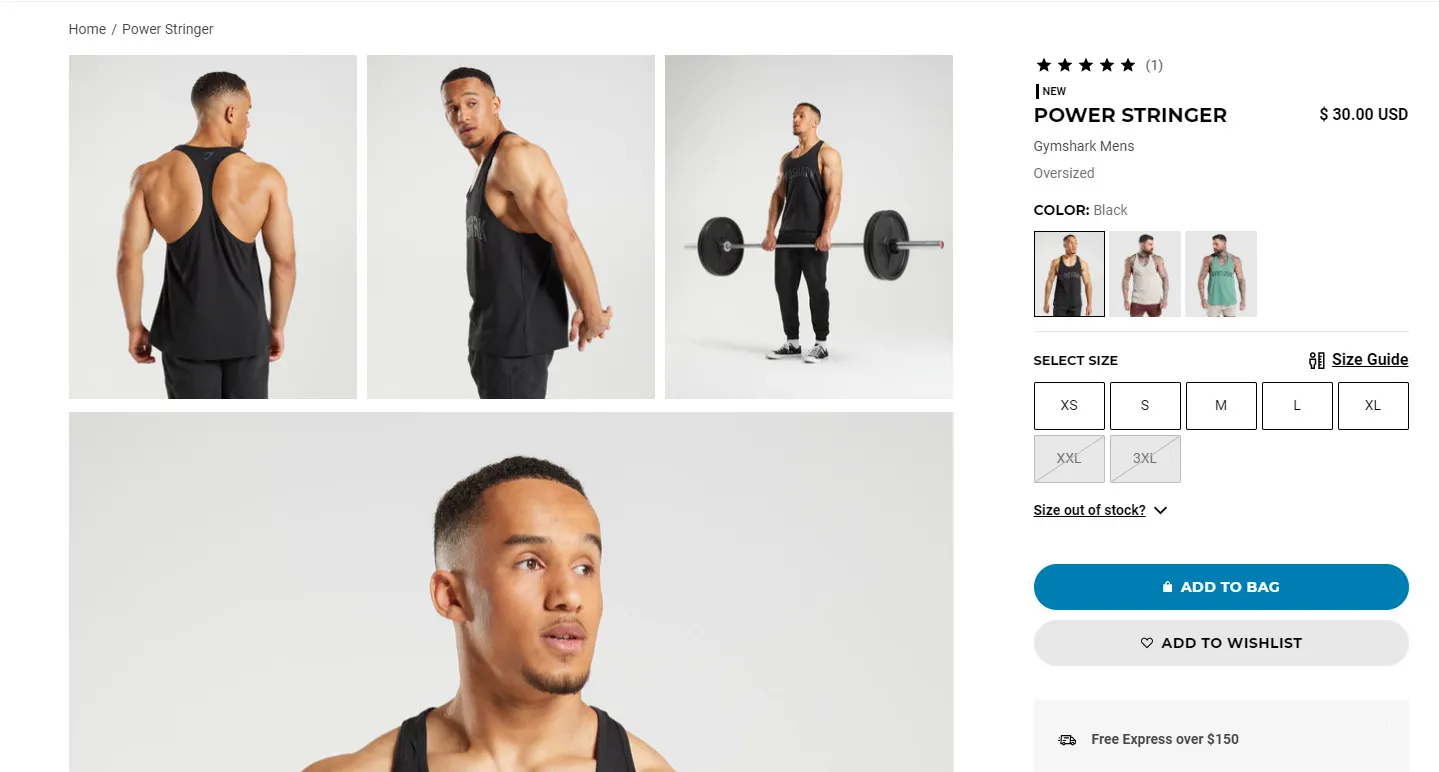 High-quality product images that accurately depict the product can help build confidence and trust in your customers, leading to increased sales. You can even take this a step further by adding lifestyle photos of your products showing different use cases – it works best for apparel products.
5. Display Customer Reviews & Testimonials
Reviews are probably the most powerful social proof for brands as 95% of customers read online reviews before buying a product online and it plays a vital role in their purchasing decision. Product reviews and testimonials serve as social proof, creating authenticity, credibility, and loyalty among customers. When potential customers see positive reviews and testimonials from real customers, it creates a sense of trust and confidence in the brand and product.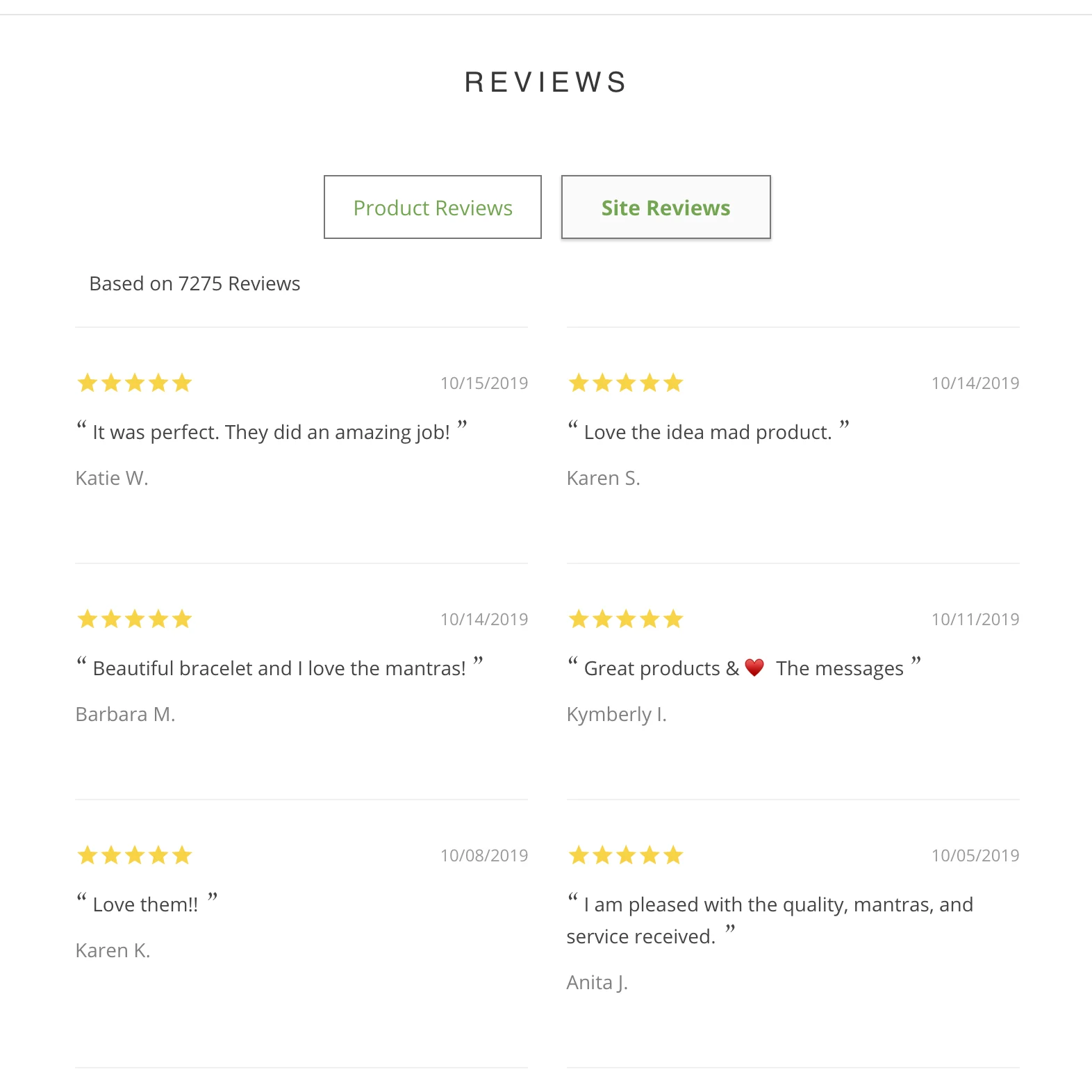 So, make sure to display reviews on respective product pages and store testimonials on the homepage and other pages to build trust with new customers. However, most customers may not take the initiatives to submit reviews themselves. So, you should set up a series of automated review request emails and offer incentives to encourage them to take action.
6. Use Scarcity to Create Urgency
Scarcity is a psychological principle that creates a sense of urgency among customers, driving them to take action quickly. When customers perceive that a product or offer is scarce and time-limited, they are more likely to make a purchase decision quickly to avoid missing out.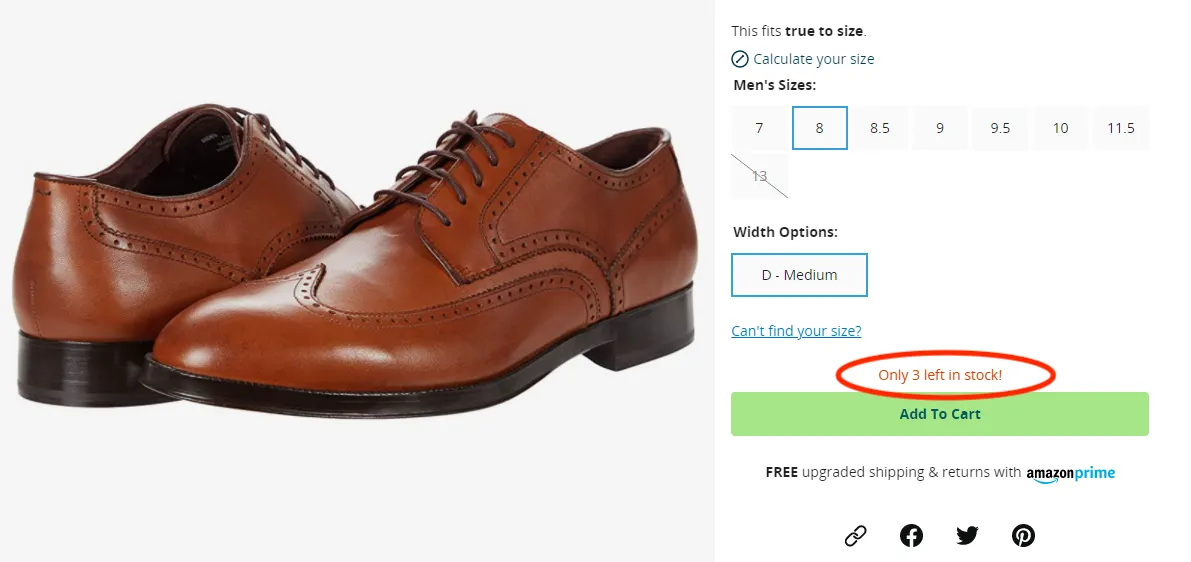 As shown in the above image, you can display low-stock alerts or countdown timers for special offers to encourage visitors to purchase the product immediately.
However, while implementing this strategy, you should be cautious, as overdoing it can result in detrimental impacts on your business. For instance, repeated urgency can erode customer trust, leading to lost credibility, loyalty, and negative reviews for your store.
7. Optimize Checkout Process
The checkout process is the most important part of an eCommerce buying journey – you don't want your customers to get frustrated with long checkout forms or the unavailability of their preferred payment method. So, make sure to optimize your checkout flow with excellent user experience and increase your sales.
Here are some tips to optimize the checkout experience of your site –
Provide multiple payment options
Use a clear and visually appealing checkout page design
Offer free shipping or provide transparent shipping costs upfront
Optimize the checkout page for mobile devices
By implementing these minor changes in your checkout flow, you can see a significant reduction in checkout abandonment and a rise in sales.
8. Allow Guest Purchases
Among the many ways you can improve and build trust, allowing guest purchases can significantly enhance the checkout experience for your customers. Convenience and efficiency are critical factors that influence a customer's decision to complete a purchase. By offering guest purchases on your eCommerce store, you can provide a seamless and hassle-free checkout process, resulting in increased sales.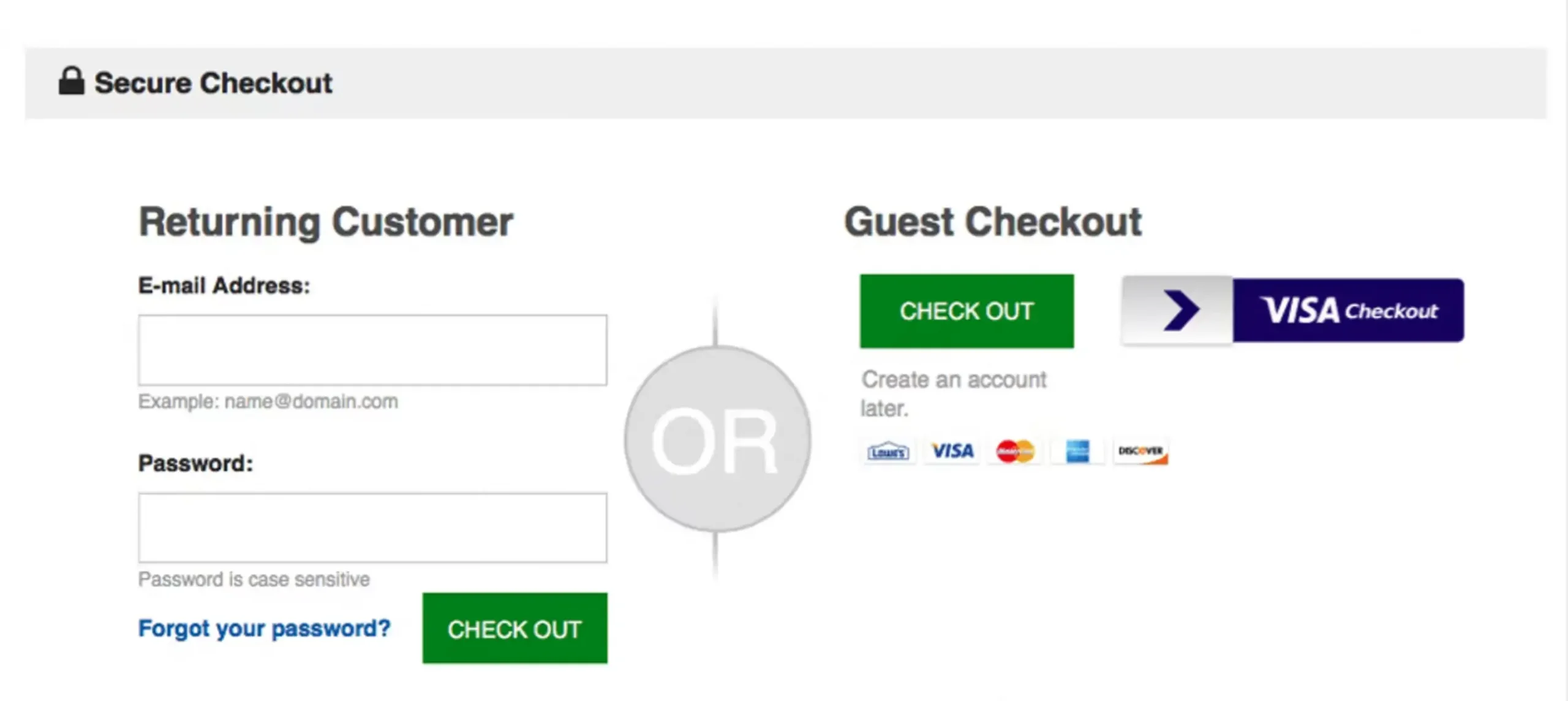 Eliminating the need for customers to create an account streamlines the process, reduces friction, and minimizes cart abandonment. It also builds trust, improves the first-time customer experience, and can lead to higher conversion rates. Emphasizing guest purchases can greatly enhance the checkout experience, resulting in a positive impact on your eCommerce success.
9. Improve your Core Web Vitals
In eCommerce, user experience plays a crucial role in driving sales and generating revenue for your business. That's where Google introduced a set of performance metrics to analyze a website based on loading, interactivity, and visual stability.
These metrics help you determine how accessible your website is on mobile and desktop devices for your users and most important, Google web crawlers. You can view the Core Web Vitals report in the Google search console.
You should also know that Google uses Core Web Vitals as one of the key ranking factors for web pages. So, it's become even more important to optimize your eCommerce site to load faster and provide an excellent user experience to rank higher on search results and increase sales.
Here are a few actionable tips to improve the core web vitals for your eCommerce site –
Compress and optimize images and media files to reduce their file size and loading time
Use lazy loading techniques for images, videos, and other media, so that they only load when they are actually visible to users
Ensure that your website is mobile-friendly and responsive across different devices and screen sizes
10. Focus on SEO Optimization
Most online buying journey starts with a Google search. So, you must optimize your site to rank your store pages higher on search result pages. Most importantly, you have to make sure that your product pages and category pages are optimized for relevant keywords to drive targeted traffic.
You can also consider adding a blog section to your eCommerce site to target more relevant keywords and boost visibility on SERPs. Customer reviews and ratings also play a crucial role SEO ranking of eCommerce sites.
Overall, by strategically optimizing your website's content for relevant keywords, and enhancing the user experience, you can significantly improve your search engine ranking and increase your eCommerce sales.
Further reading –
11. Embrace Email Marketing
Unlike social media or other marketing channels, email marketing allows you to have one-on-one communication with your customers, nurturing relationships and building brand loyalty. The best part is it is more cost-effective compared to any advertising platform and also delivers higher ROI.
So, if you are not using email marketing for your business yet, you must start right now. With powerful email marketing software, you can set up automation flows to engage with customers at every stage of the funnel, guiding them toward conversion and generating sales.
Further reading –
12. Enable Push Notifications
Push notifications are small pop-up messages are appear on mobile or web browsers. It is another marketing channel that allows you to send time-sensitive promotional messages to your customers' mobile phones, desktops, or other devices to bring them back to your store and drive more sales.
Using platforms like PushEngage and PushOwl, you can send various types of push notification campaigns, which include –
Promotional Notifications: Drive sales with promotions, discounts, and special offers
Flash Sale Notifications: Create urgency with limited-time offers or exclusive discounts to prompt immediate purchases
Re-Engagement Notifications: Bring back inactive customers with special incentives or personalized offers
You can also set up automated notifications for price drop alerts, stock alerts, shipping updates, etc., to keep customers engaged and drive more sales.
13. Leverage SMS Marketing
With over 90% engagement rate, SMS marketing is another powerful marketing channel that you cannot afford to not include in your eCommerce marketing strategy. With its direct and immediate communication capabilities, SMS marketing provides a powerful channel to engage with your customers and bring them back to the store to purchase more.
Whether you want to promote time-sensitive sales offers or offer special discounts to recover abandoned carts, SMS marketing can be a great alternative if customers are not responding to email or push notification campaigns.
Moreover, with tools like Omnisend and Postscript, you can deliver personalized SMS campaigns with unique discount codes, product recommendations, and more. You can also set up SMS automation based on user behavior and other attributes to drive engagement and sales on auto-pilot.
14. Boost Visibility on Social Media
Social media platforms are powerful marketing channels to connect with your target audience, build brand awareness, and drive sales by leveraging their vast audience base & engagement opportunities.
Here are some ways your business can benefit from social media:
You can build an engaging community around your brand
You can use social media for customer support
You can run paid ads to reach your ideal customers globally & locally
With a well-planned strategy and proper execution, social media can be one of your best-performing marketing channel to drive traffic to your site. In fact, most platforms like Facebook, Pinterest, and Instagram allow you to sell products directly from your social pages, enabling you to generate more sales without paid campaigns.
Further reading –
15. Focus on Abandoned Cart Recovery
Cart abandonment refers to the situation where a potential customer adds items to their cart but leaves the website without completing the purchase. And, with every abandoned shopping cart, you lose a potential sale for your store.
There are many possible reasons why customers abandon their carts, but by implementing effective cart abandonment recovery strategies, you can address their issues and encourage most of them to complete their purchases, resulting in increased sales.
For abandoned cart recovery, you should take an omnichannel marketing approach to reach cart-abandoning customers to entice them for completing their purchases. You may also have to offer discounts and free shipping for that.
16. Harness the Power of PPC campaigns
PPC (Pay-Per-Click) campaigns are a powerful tool for your eCommerce business to drive targeted traffic to your eCommerce website. These campaigns are typically run on search engines, social media platforms, and other platforms.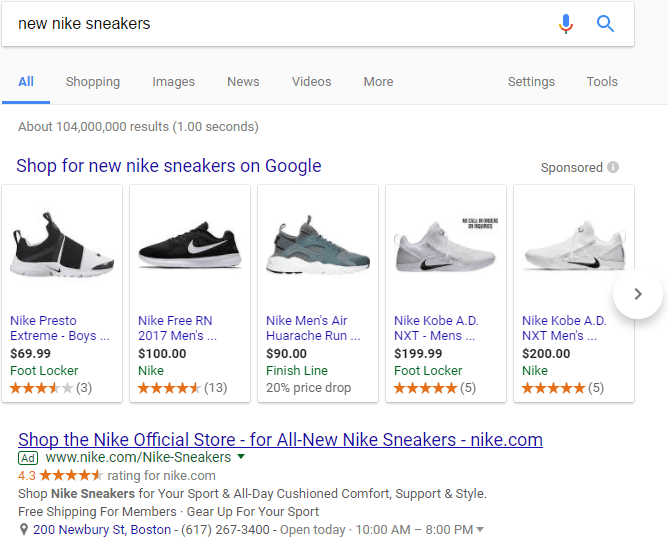 By strategically bidding on keywords, demographics, interests, and locations, you can place your ads in front of potential customers actively searching for products or services related to your eCommerce business.
When executed effectively, PPC campaigns can drive high-quality traffic who are most likely ready to purchase your products, making it a valuable marketing tool to increase eCommerce sales.
17. Set up a Loyalty Program
Loyalty programs can greatly benefit your eCommerce business by fostering customer loyalty and increasing customer retention rates. While it's true that customers become loyal to a brand when they receive high-quality products that are delivered as promised or when they receive exceptional customer service, loyalty programs can take this to the next level.
A well-designed and enticing loyalty program can give you a competitive edge and attract customers who are looking for added value and incentives to shop with you.
Further reading –
18. Start a Referral Program
As an eCommerce store owner, you may believe that providing high-quality products and services is enough to win positive customers and drive growth. While it's certainly true to an extent, only about 29% of satisfied customers actually make referrals.
This is where you can leverage a referral marketing program to leverage word-of marketing and drive more referrals to your store. A referral program is a structured system designed to encourage and incentivize customers to share your products and services with their friends, family, and followers.
By incentivizing existing customers with attractive offers for referring new customers, you can build an army of brand advocates who will promote your brand among their peer groups and increase sales for your store.
Further reading –
19. Run A/B Tests
A/B testing, also known as split testing, is a method of comparing two or more variations of a website or mobile app page to determine which one performs better in terms of a specific goal or conversion metric.
Here are a few elements that you should consider A/B testing for your eCommerce site –
Homepage design and layout
Product descriptions and images
Product pricing strategies, such as offering discounts or bundling products
Types of calls-to-action (CTAs), such as "Buy Now" versus "Add to Cart"
Landing pages for your paid advertising campaigns
By creating different versions of a page and randomly splitting traffic between them, you can identify which version performs better and make data-driven decisions to optimize your website for improved performance.
20. Optimize Website for Mobile Users
Mobile devices have become an integral part of our daily lives, and their impact on eCommerce cannot be understated. With the increasing prevalence of smartphones and tablets, consumers are increasingly using their mobile devices to make purchases online.
In fact, according to a survey, 59% of online shoppers prefer to shop on mobile devices, and a mobile-friendly website ensures that these potential customers can easily browse, shop, and complete transactions, leading to higher conversion rates and increased revenue.
So, make sure that your website is responsive in design, loads faster, and is easily accessible on mobile devices with excellent user experience. You can also consider developing a mobile app for your eCommerce brand for a better user experience for your loyal customers.
Ready to Increase your Ecommerce Sales?
There you go – you are now armed with the 20 tactics to boost your eCommerce sales. These strategies cover a wide range of areas, from optimizing your website to enhancing customer experience and leveraging social media platforms. By implementing these tactics, you can create a thriving online store that attracts and converts customers effectively.
Nowadays, starting an eCommerce business has become easier, but with growing competition, making it a success is a challenge that you can win by making continuous improvements and adaptations. Keep monitoring your essential KPIs, analyzing customer feedback, and staying up-to-date with the latest trends in the industry.
Lastly, by employing these tactics and maintaining a customer-centric approach, you can skyrocket your eCommerce sales and grow your business to the next level. So, start implementing one tactic at a time and make sure you follow best practices for desired results.